Phlox vs Enfold comparison [2023] 💥

Phlox is pre-eminently a WP-Elementor Theme...

In this Phlox Theme review we check out the many great features that Phlox has. I think they copied a bit from Divi and deliver more or less the same though Divi is of course in a class of its own. The Phlox Pro Theme is sold through their own website and also through another marketplace. It is also downloadable as a free version from Wordpress.org.
Advertisement


PHLOX THEME REVIEW: RATING

When we check Phlox's rating on Wordpress.org, we see that most raters gave 5 stars on a couple of haters after that. The image above also shows that the theme has now been installed on more than 40,002+ websites. That is a high number for a relatively new theme.
PHLOX THEME REVIEW: DEMOS

The Phlox theme offers a series of beautiful demos that can be installed with 1 click. The choice is already huge. I saw a list of 170+ demos that can be installed with 1 click. Phlox is a real Elementor Theme, so all these denos can be edited with Elementor. The theme also has no less than 40+ special Woocommerce demos, which is absolutely great.
The nice thing about demos is that you can make a quick start with them. The website is already but with the wrong photos and texts in principle. So place your logo in it, adjust texts and photos and you are well on your way to having your own site.
PHLOX THEME REVIEW: WEBSHOPS
I just said it, 40+ demos for webshops, amazing and very nice design. The theme is 100% compatible with Woocommerce and offers all possible features that are available for shops. I will soon put Phlox in my top 10 for webshop themes because it is really one of the best themes to build a shop with.

PHLOX: WOOCOMMERCE LAY-OUTS

When we talk about the real shopping area, where shopping is paid, it looks very professional. Attention has been paid to this and you have all kinds of different of these beautiful layouts.
PHLOX: WOOCOMMERCE FEATURES

EDD Support, Amazon Vender, Quick View, Multi-Vendor, the Phlox Theme gives you it all and much more. Even for an elite theme it is not necessary to offer all this. Again, something they put a lot of effort into.
PHLOX: SPEED

The Phlox theme is one of the fastest themes out there for Wordpress, although it just doesn't make it to my list for fastest WP-themes. The bare theme with no extra plugins with just a well-configured cache plugin produced the result presented above. Of course you can optimize your website yourself for loading time. Follow this tutorial here.
PHLOX THEME REVIEW: PAGEBUILDERS

The Phlox theme is one of the best so called Elementor Themes out there. In addition, it also offers the well-known Bakery-Pagebuilder as an encore for free. Above is the Elementor pagebuilder in action in Phlox.
PHLOX: PORTFOLIOS

As for Portfolios, it's all beautiful too. With Phlox one can build a great portfolio website.
PHLOX THEME REVIEW: HEADER LAY-OUTS

There is a choice of 12 different header layouts. There is also such a choice for footer layouts, although I will not give a screenshot of that.
PHLOX: HEADER EFFECTS

I say header again, we are not talking about the header bar but the sliders in the header that can be equipped with videos and parallax. Very suitable for making a website look good.
PHLOX: ANIMATIONS

Just like Divi, it even offers quite a few animations, it all contributes to making your website look perfectly professional.
PHLOX: MORE FEATURES
Phlox is just a great theme and has many more features. I can certainly recommend that you take a look at the rest on their own site via the button at the bottom of this article.
PHLOX THEME REVIEW: CONCLUSION
I can immediately say that I am impressed by the quality, the many features, and the many demos of Phlox. They really did their best to create a complete theme that works great and is suitable for every type of website and they succeeded. If you would buy their pro version, do so via their own site and not via Themeforest, that way they earn more and Themeforest is best avoided anyway because of suspicious practices.
Enfold is a top selling theme on Themeforest...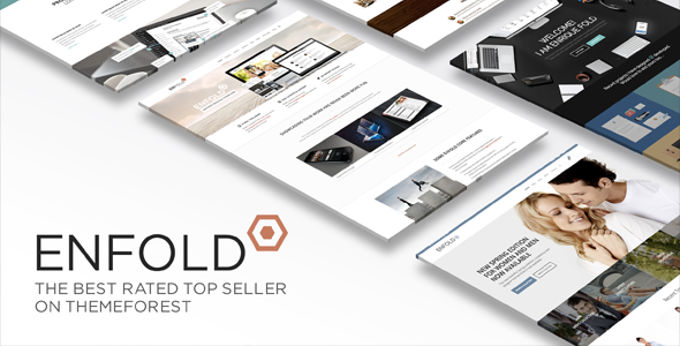 Enfold is said to be the best rated theme on Themeforest. It is difficult to trace without examining all themes, but we will take it from them. The theme's rating is 4.82 out of 5 and 9912 buyers rated it. That is indeed a very high average, although I know that a theme like Astra scores 4.99. It has to be said that the Astra theme is not sold on Themeforest.
The high rating has its reason and the theme is very easy to set up in a minute or two. The Enfold support theme is also very competent and reacts quickly to tickets. Another point is the beautiful layout of the theme on all devices (PC-laptop-tablet). There are many more pluses, but we will discuss them at ease below.
Enfold review (Premium Wordpress Theme)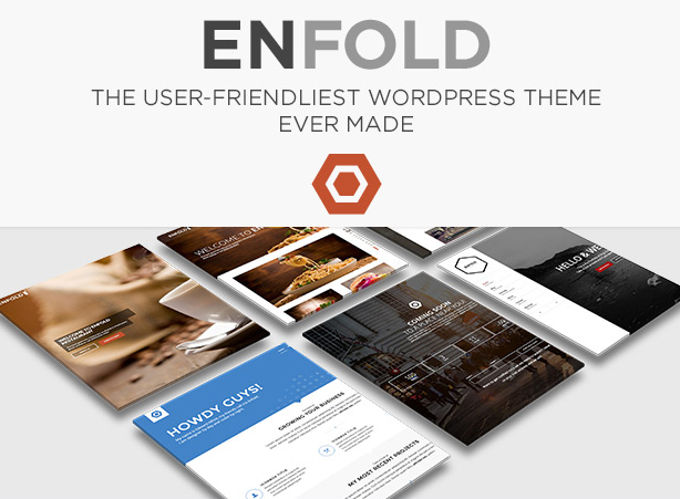 Enfold not only has a great rating but has since been sold over 245.385+ times which is at least equally impressive and another sign of how good this theme should be. The 9-man team of Kriesi from Austria has already developed many themes, but Enfold is their best project.
Enfold Page Builder
As seen below, with Avia, Enfold's own page builder, you can build your pages super fast. There are better page builders but Avia can certainly be there.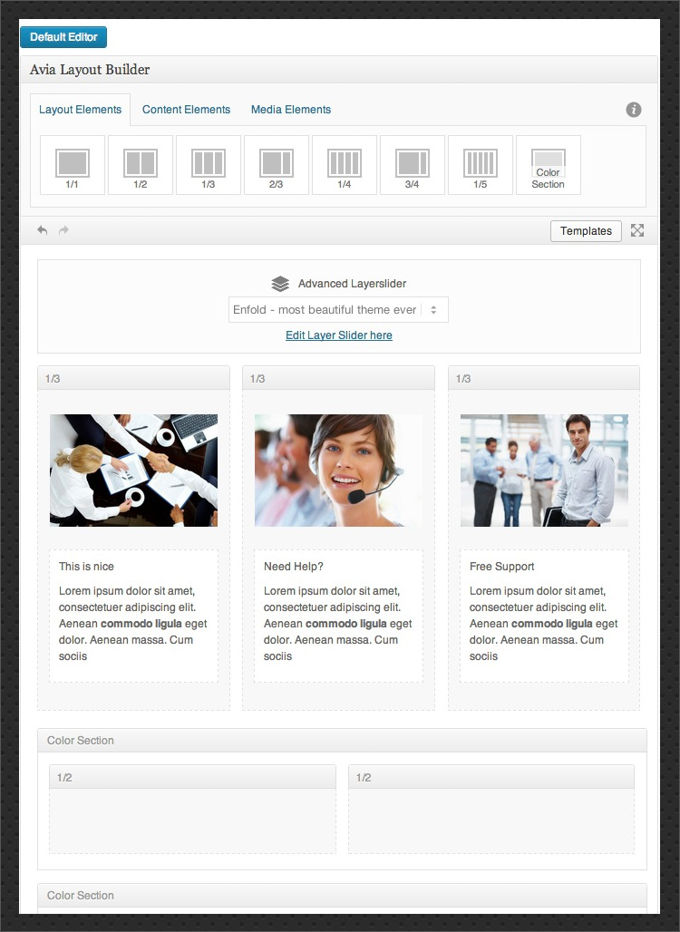 Enfold makes starting your website simple by offering beautiful layouts that can be installed with one click. Enfold gives you a wide choice of dozens of complete designs, multiple demos are available for each niche. Once installed, you will work with the professional page builder to edit the content. Add your own logo, customize photos and texts. This way you can quickly build your own layout.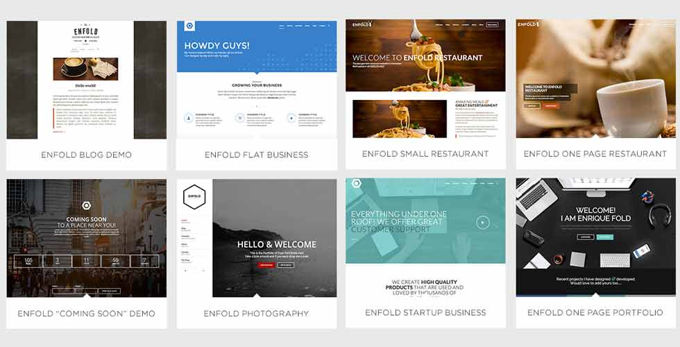 Enfold style-generator
Without any technical knowledge you can develop your own style with the style generator. You start by choosing one of the color combinations, which you can further refine later. In this Enfold theme review, we should definitely mention that Enfold is made for your convenience, as it works flawlessly and smoothly.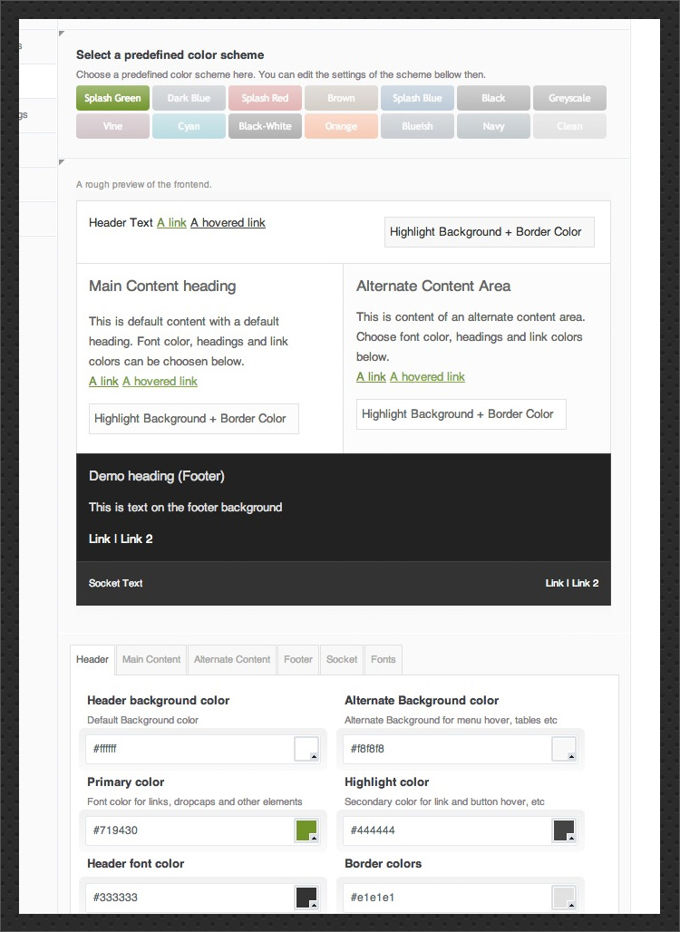 Enfold header styles
Another great example of how easily and quickly you can work is the ease with which you can adjust the header. Choose from multiple beautiful styles with just 1 click.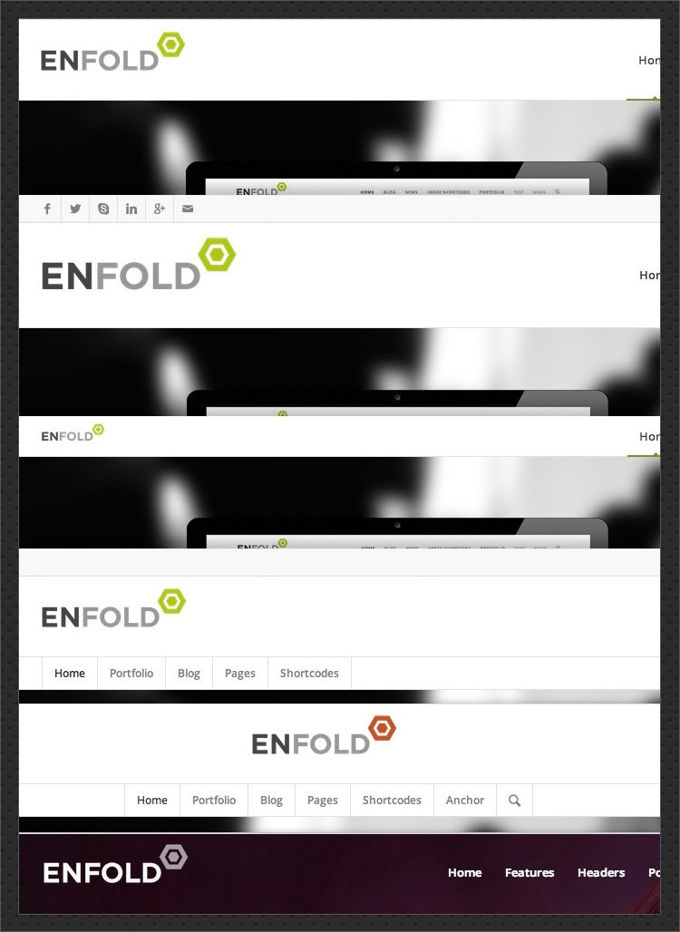 Enfold Webshop
Enfold is prepared for Woocommerce and therefore works perfectly with it. The 1-click demo websites also contain many shop layouts from which you can start your shop. Good to know for people who want to develop a restaurant site is that Enfold works perfectly with WooCommerce bookings. WooCommerce bookings is one of the best plugins out there to optimally process your booking.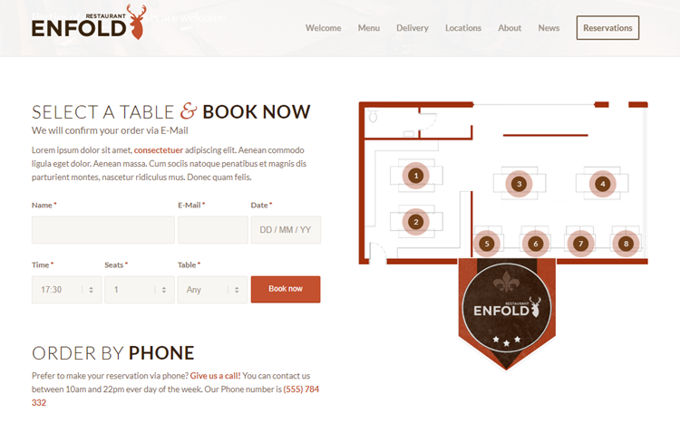 Enfold SEO
Enfold does not want to burden you with a slow loading website and has therefore taken the utmost care to write a clean code. Fast loading websites are simply better visited and people hang around longer. Google also sees which site is fast and which is not, this is again very good for your search results.
Enfold theme review conclusion
You can imagine that much more is possible with Enfold. Therefore, we are not going to bore you with listing every option it has to offer but have limited ourselves to the main features. You can get complete details on Enfold's own site.
Enfold is available for $ 59. That is a standard price for most themes and for Enfold you certainly do not pay too much. The Enfold theme loads fast, you can build any website and shop imaginable with it, the page builder works fast and well, we are talking about a top theme here. If you want to get acquainted with more elite themes, read our article for the best themes of [2023].
PHLOX VS ENFOLD CONCLUSION
First of all, thank you for reading this Phlox vs Enfold comparison to the end. Both of these themes load quickly and are both great for creating sites, blogs and web shops. Phlox comes with the Elementor page builder free version, a much better page builder than the one Enfold uses. However, upgrading to Elementor Pro is highly recommended.
The problem these themes have is that there are much better themes like Astra and Divi who also be sold at more attractive prices. Before you decide, I recommend that you read my best themes for [2023].