Best Woocommerce themes - Selection [2022] 💥

After 20 years of building websites, I decided to share my knowledge with the world. Here you have my selection of the best Woocommerce themes. On this page are the 10 themes with a short description and 2 buttons underneath, one of which leads to my complete review for that theme and the other to the site of the theme. Most of these themes exist between 4-10 years and I know them like the back of my hand.
Advertisement

All these themes are either completely specialized on Woocommerce or are multipurpose with just as good webshop features as the 100% specialized themes. The latter category usually also makes it to my top 20 for best WordPress themes in general. In these themes you will find the latest and best gadgets such as wishlists, pop-up cart, quickview et cetera. All themes also show a beautiful webshop on mobile and have options with which you can style the category, checkout and product pages to your own wishes without technical knowledge.
This list is made up of themes that have to be paid for, of course, free themes do not make it to this list. Despite that, there are themes in this list that have a free version, but we always discuss the premium version here in such a case.
These themes are so popular that many of them have been sold hundreds of thousands of times.
My best 12 Woocommerce themes [2022]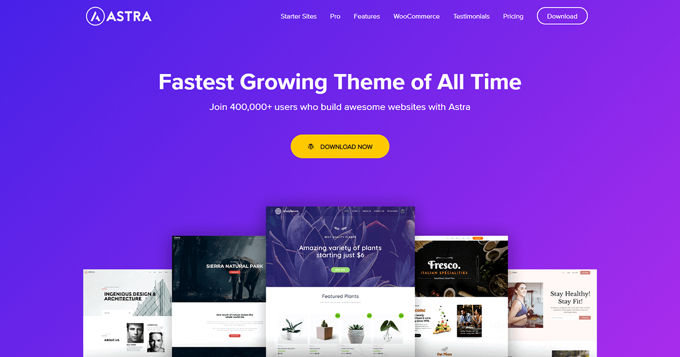 The Astra Theme is the number 1 in my selection because some very positive properties are combined. For starters, Astra is the fastest theme available for Wordpress. One would expect a boring theme to keep it as fast as possible, but that is not the case. With Astra, practically everything is possible, with the emphasis on building web shops. The theme is completely focused on creating and running successful e-commerce sites.
It has beautiful demo websites that you can install with one click, both for sites and shops. The shop pages are easy to adapt in their design by someone who has not studied for it, just through the back end. This also applies to check-out and cart pages. The installation of a good page builder is definitely recommended to be able to work with Astra at lightning speed, I would choose Elementor which is a top combination.


OceanWP Theme has a lot in common with Astra. This is one of the fastest loading themes available, and it is also specialized in building Woocommerce shops. Just like Astra, OceanWP also has a free version which makes it much more famous. OceanWP has been installed on websites over 600,000 times. OceanWP gives you access to a demo library with fantastic layouts.
A lot of these are for e-commerce. A theme built for e-commerce naturally offers all possible extensions such as pop-up carts, quick view, wish list and much more to make your webshop as successful as possible. The price vs quality ratio is very high at OceanWP and the theme is more than worth its place 4 in this list.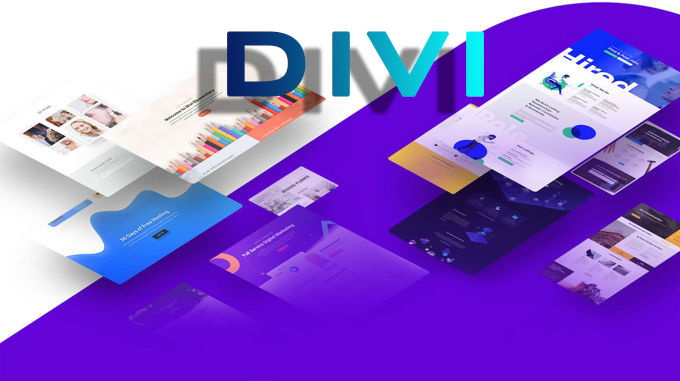 The Divi Theme is theoretically a candidate for number 1 in this list with the best Woocommerce themes, but since Divi has always been at the top everywhere, it is now at 3 for a change, because Astra and Ocean-WP are at least as good for web shops. Divi is not specially built for shops but is a multipurpose theme, suitable for all types of websites. However, the theme is so versatile and professional that it is not inferior to real shop themes. Divi is not specially built for shops but is a multipurpose theme, suitable for all types of websites . However, the theme is so versatile and professional that it is not inferior to real shopping themes.
Divi already has a page builder in it, namely the DiviBuilder which is considered by many to be the best page builder for Wordpress. With Divi you can do everything at once and Divi has beautiful layouts for shops. Incidentally, there are many third parties who develop designs for Divi and sell them, for example Divi Cake.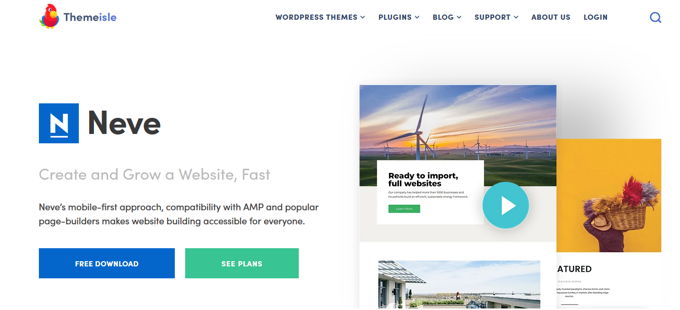 There are currently more than 100,000 active installations and in its rating the theme practically only gets 5 out of 5 stars. It doesn't get much better. Neve was built by ThemeIsle, a company some elite WP- builds themes and WP plugins. Installing Neve is very easy. You can download the free version from Wordpress.org. Upload the theme file using the standard Wordpress installation. Install and activate it as shown in my Neve Review (button below).
You can select and install one of the hundreds of ready-made themes via the offered import function. Multiple demos are available for each niche. Neve offers a lot of demos for web shops, and of very good quality. You are sure to find something to your liking. This all works flawlessly and super fast.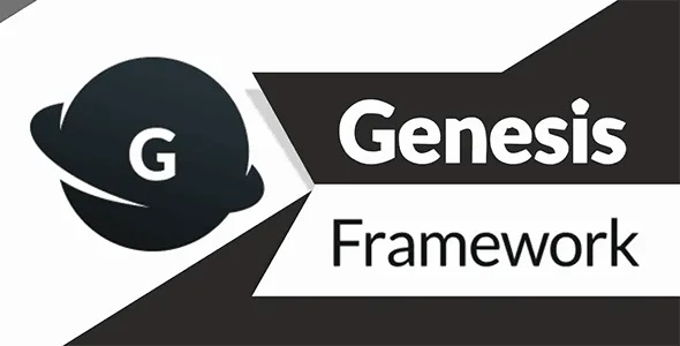 The Genesis Theme was recommended by Joost de Valk of the well-known Yoast SEO plug-in, by Matt Cutts from Google, and even by Matt Mullenweg (founder of Wordpress). There are of course no better references. The system is very safe, very fast due to great coding and very reliable.
Aside from the perfect code, Genesis provides rich snippets to the search engines via Schema microdata. The search engines love this too and ensures that it is found even better. Additional information is also added to your title and description in Google search results. Genesis scores much better in tests than, for example, frameworks such as Wix. The Genesis Framework also offers a sea of options for SEO settings. This makes the use of an SEO plugin completely unnecessary.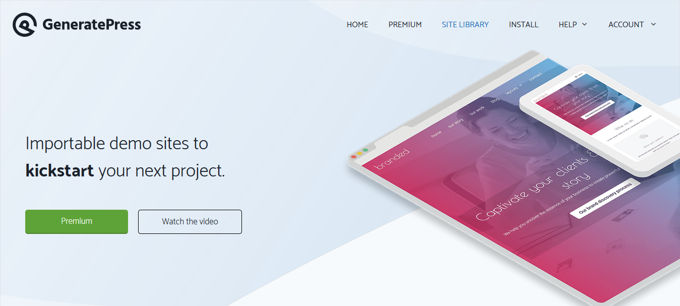 Generatepress is a theme that is often compared to Astra, the number 1 in this list. In some tests, Generatepress is slightly faster than Astra, but let's just say they load equally fast. Together they are at the top in that regard. Generatepress is a bit less extensive than Astra, but costs less and despite the comparison with Astra is great for a sleek fast-loading shop that works flawlessly.
As with Astra, it is advisable to install one of the elite page builders in this theme for optimal comfort. You can find a comparison between the 3 best page builders out there for Wordpress in this artikel of mine.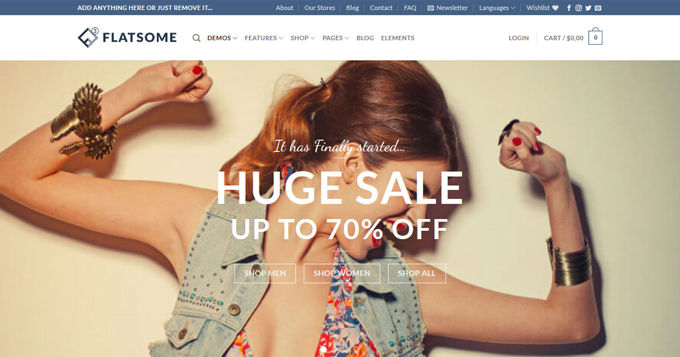 Of course Flatsome should not be missing in this selection of best Woocommerce themes. The shop features that Flatsome offers are more than impressive. Think of wishlist, sticky header, live product-search, unlimited forms, pop up cart, quickview and more. It just has everything a good shop could wish for. This together with the beautiful demos that the theme offers make it perfect for creating e-commerce sites.
This is another theme that has specialized in shops, so it worked out well. Flatsome has its own UX Builder, a good page builder and a drag & drop header builder. Your header will be exactly as you want it without the need for coding knowledge.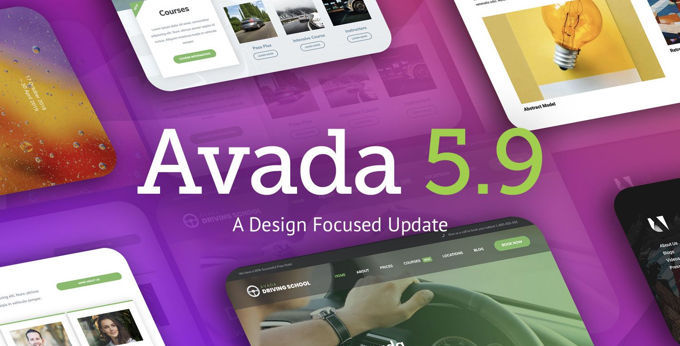 When you are familiar with Avada, you may be surprised to find it in this spot. Avada has been sold 725.337+ times and is well known among web builders. The theme is also highly valued by me, but we rank here by Woocommerce qualities. It is a multipurpose theme which is very suitable for building shops. Avada is often compared to Divi since Divi is also multipurpose and was sold just a little more often.
Below is a button you can follow to read my Avada vs Divi comparison. You already understand that Avada comes with a good page builder, the Fusion Builder. It also offers beautiful layouts for sites and shops. The theme is very complete and has a great team behind it.

Botiga is the perfect theme to announce your store. This theme is Gutenberg ready. Botiga is a clean and modern theme that is beyond your brand. A very new theme, but specialized in the construction of Woocommerce websites. Botiga based on the ground using clean code to optimally start from. Botiga is a mobile theme that looks great on all devices and has a lot of customization options. Is this the right theme for your online shop?

Hestia is known for its ease of use. It can be used for businesses, startups and online agencies, portfolios, e-commerce and freelancers. Hestia was founded by Themeisle, a Romanian company. The same company that made the Neve Theme. It is a multipurpose theme that can be easily customized. WooCommerce compatibility and Gutenberg compatibility are two other important features. This theme is compatible with most page builders, so if you are familiar with building websites, this could be a great theme for you.

You will find many beautiful designs for shops on Airi's demo sites. Designs for agencies, companies, magazines, shops and restaurants, but also bands. All the demos look professional and I was impressed with the overall design quality. Most of the free themes don't look very professional, but Airi's designs are similar to premium themes. Airi is from the same builder as the Botiga theme above. Airi is not only very suitable for webshops but for any type of website.

Virtue comes fully Woocommerce-ready with all the tools needed to create a stunning online store. You will also find portfolio pages and posts that will showcase your work in great style. This versatile theme is ideal for any type of website, whether it's a business, portfolio, or personal one. The theme is completely free of virtues. The clean, modern design is easy to customize and packed with great features. It is responsive and mobile-friendly so it looks great on every screen.