The best Wordpress themes of all time 🥇 (✅ Premium themes)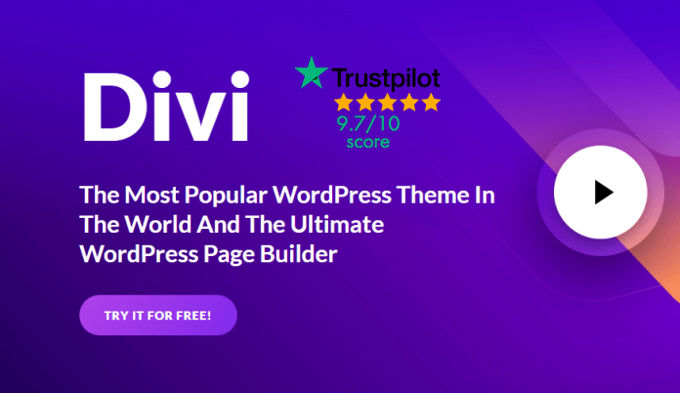 If you are looking for the best WordPress themes that are for sale for Wordpress, you can definitely go wrong with this collection of the most popular Premium WordPress themes.
In this collection you will find themes that are full of design demos for every type of project. You will also find themes with customized or pagebuilder tools from third parties that make creating custom designs for your WordPress website surprisingly easy.
The most popular premium themes also include a wide range of functions that allow you to upgrade your WordPress website from a standard blog to a powerful publishing platform. If you want to create a fully functioning webshop or just want to mention a few items that are for sale on your website, most themes in this collection have good e-commerce options.
The WordPress themes included in this collection all include high-quality designs, impressive selections of design demos and pre-made layouts and templates, many customization settings and options, and really useful features that will make your website more effective.
These are the most popular premium WordPress themes for a reason, and whatever you choose, you are well on your way to creating a great website.
My personal top 13 best WP themes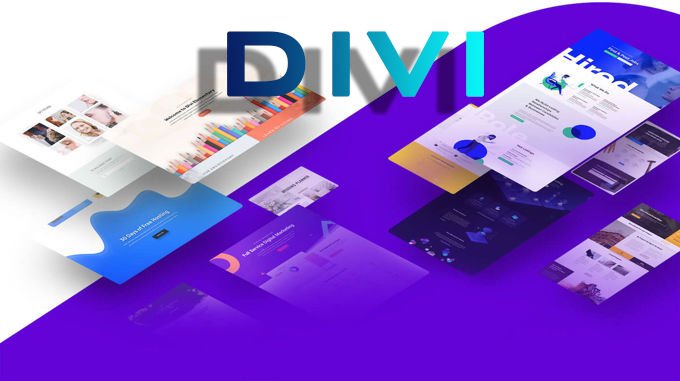 Divi is the prominent WordPress theme of the team of Elegant Themes. It is the highlight of their excellent theme package with a value of $ 89.00 per year and it is a tool that allows you to build almost any type of website with WordPress.
Really special of this famous premium WordPress theme is the Divi Builder within. With this drag and drop feature, you can easily create and design custom layouts for the pages of your WordPress website, including the home page. Via the Divi Builder user interface you can create custom page layouts that consist of multiple rows and columns. Your layouts can then be filled with a series of modules.
The Divi Builder Modules that can be used in your custom layouts include standard options such as a collection of text and image lay-outs, different buttons, nice galleries, and block-quotes. However, the Divi-builder modules can as well add more functions to your website, for which you would otherwise have to install additional plug-ins to get access. This includes slide shows, price tables, testimonials, e-mail optin forms, animated items and much more.
Although the Divi WordPress theme and the Divi Builder ensure that you can easily create your own custom designs, the growing selection of ready-made page templates provides a great foundation for your own layouts. These templates cover a wide range of scenarios, including multiple home page layouts, plus all the essential pages that a good website needs. Divi also offers full support for e-commerce, making it an excellent choice for online stores.
However, that is not all that Divi has to offer. In a recent update a tool for splitting tests has been added to the theme. Divi Leads allow you to perform split tests to optimize the various elements of your website so that your site delivers the best possible results. Divi is also becoming increasingly mobile, making it an excellent choice for web designers who can quickly export and import their settings into a new project. This theme is packed with functions and possibilities and you can get the full overview of our practical Divi review.
Divi has been available for several years and has been regularly updated and improved since its release. When new functions are added and improvements are made, Divi became better and better. This - and the affordable price tag - has helped make it a popular choice, which for many is the best WordPress theme you can buy.
Read: Divi Theme review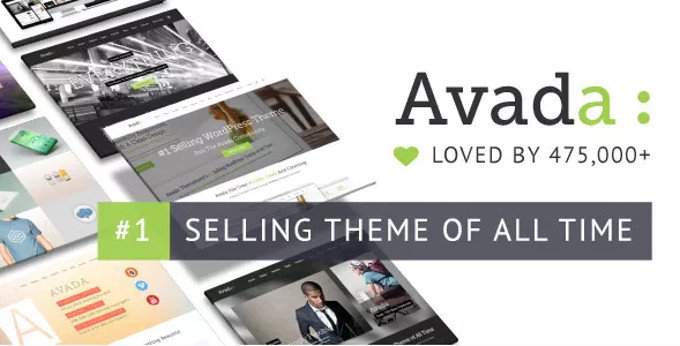 Avada has been the best-selling theme on Themeforest.com for more than 6 years and almost half a million have been sold in the meantime. Just calculate the revenue for the builders, 500,000 x 30 dollars = 15 million dollars. Buying such a theme means that there is always great support and it is not just withdrawn from the market which would mean that you can no longer get updates for it.
Read: Avada Review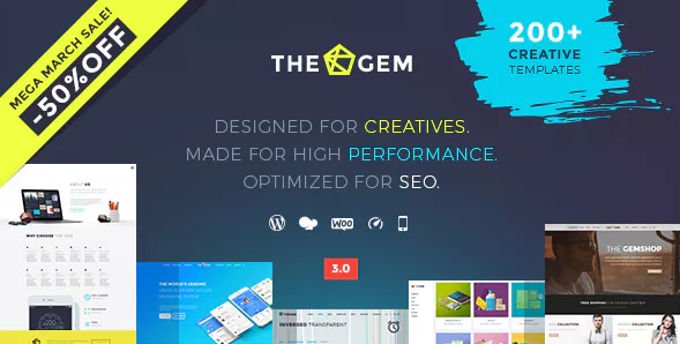 With over 200 creative concepts to choose from, this versatile theme can be used to create almost any type of website with WordPress. Spreading multiple categories and design styles, each of the website demos from TheGem is built to a very high standard. In fact, it is fair to say that each of these demos can be sold separately. Anyway, everyone who chooses TheGem, gets access to a very impressive library with website demos.
Fortunately, when setting up your website, TheGem makes it very easy to import this content. After you've done this, you can choose from more than 200 ad templates for the home page and the content of your site. Customizing your site is also no problem and the options offered help explain why TheGem is one of the most popular Premium WordPress themes available today.
Despite a strong focus on design and pre-built content, the makers of TheGem have not overlooked the other essential aspects of producing a winning theme. If you select TheGem for your project, your website is loaded quickly, optimized for the search engines and of course very mobile friendly. As you would expect from a bestseller theme, TheGem is designed to work fully with the leading external plug-ins such as WooCommerce, Contact Form 7, Yoast SEO and more. The package also includes a good selection of handy premium plug-ins at no extra cost.
Whatever type of website you will create, the demos from TheGem should be able to help you launch your project in style.
Read: TheGem review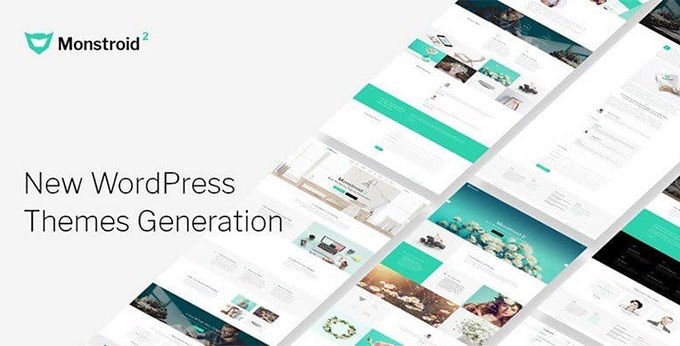 One of the best Wordpress themes to build web shops is for sure Monstroid-2. This spectacular Wordpress theme has the ELEMENTOR page builder as standard, this page builder can be compared to the quality of the Divi Builder. There are also people who prefer it to the Divi Builder.
Of course it is possible with this advanced theme to have this exact layout with a few clicks in your website via the demo import function. Then simply adjust everything to achieve your own corporate identity, which is not a difficult task with the great ELEMENTOR page builder. The webshop layout is particularly beautiful andMonstroid-2 works perfectly with most commonly used Wordpress plug-in for shops like Woocommerce.
Read: Monstroid-2 review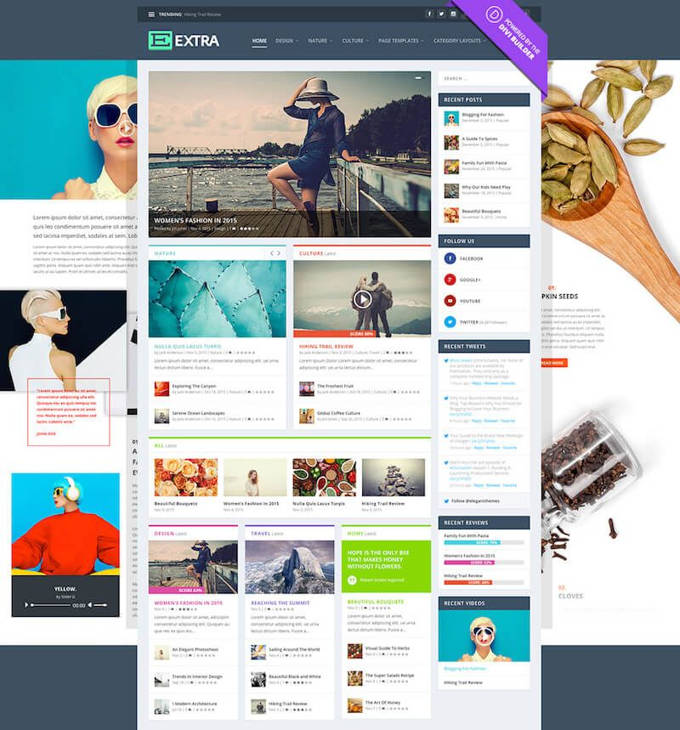 One of the things that makes the Extra Theme great is the fact that is has been created by Elegant Themes. Elegant Themes has the world's best front-end page builder. This is not a loose comment from me here, 600,000 people bought for that reason the Divi Theme of them, the most popular Wordpress theme at all and Extra is also equipped with it.
If you spend an extra $ 20 on the price of any other good news or magazine theme you have a Elegant Themes membership for a year for an unlimited number of sites. You also immediately have the world famous Divi Theme and 86 other premium themes and plug-ins for practically the same price for which you have only 1 theme for 1 domain somewhere.
Lees: Extra Theme review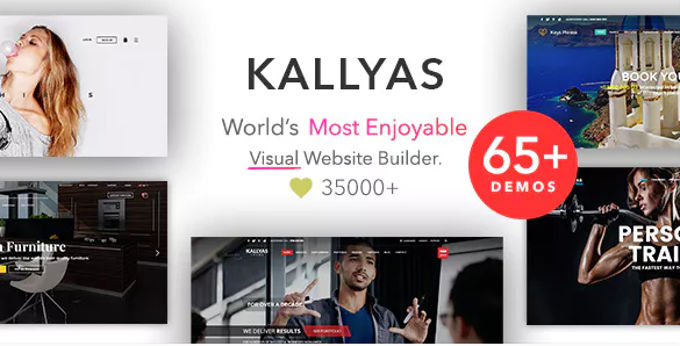 Kallyas is one of the best Wordpress themes for creating a webshop. I have personally built more than 20 shops with it and therefore know what I am talking about. This theme has its own Page Builder that works flawlessly and once people know it well, they will love it. He does not work very quickly, but very precisely, one can really make everything exactly as one had in mind.
Which is also perfect about the Kallyas Theme is the simplicity with which one can use different images in headers, a different header on every page without much hassle.
Read: Kallyas review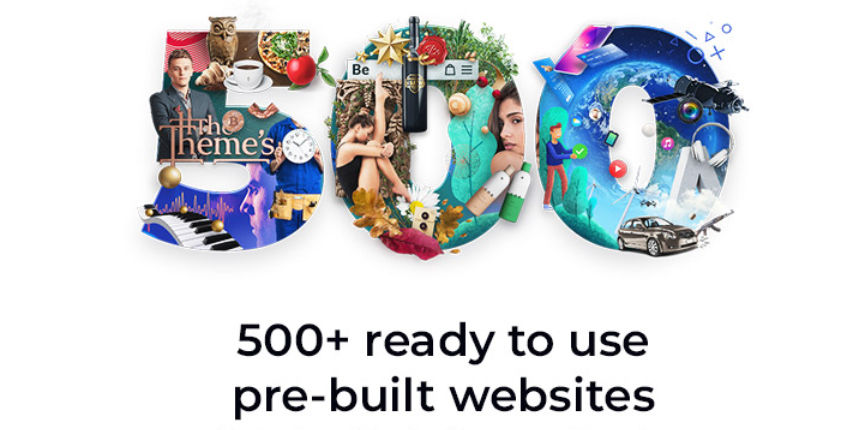 The Be Theme is one of the best Wordpress themes par excellence to quickly find a suitable demo for a specific industry. At the same time, the theme is very flexible or you can work with it very quickly. Time is money, so ... This theme is on Themeforest.com in place 2 in best-selling Wordpress themes at the moment and with a reason.
I personally built several sites with this theme and I was very pleased with it. I have to say that the Be Theme is very "light", simple and therefore mainly suitable for professional builders who want to earn money quickly. To create an A1 website, I would prefer to use a different theme such as Divi, Extra, or TheGem.
Read: Be Theme review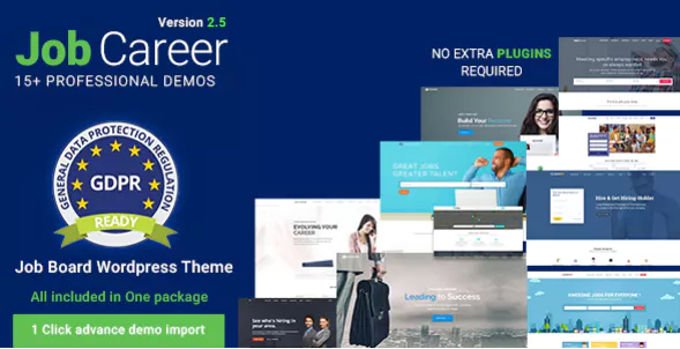 The best Wordpress theme to create a website for an employment agency is Jobcareer. I have built several sites with it for multiple employment agencies and this theme really stood out in terms of possibilities and sleek design. An additional positive point is the great support that is given if you want to know something about the theme with its builders.
The theme has 16 different standard layouts from which you can choose and basically does not need extra plugins to function properly. Also Jobcareer has built in its own Page Builder that works flawlessly and offers many possibilities. Only buy this theme if you are going to build a site for an employment agency, if not you are better off with a more versatile theme.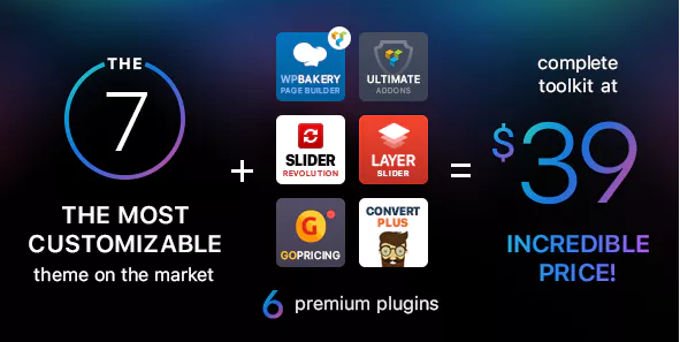 The7 is a versatile responsive WordPress theme that is available on Themeforest. It is a powerful and feature-rich theme with great customization options. The7 Theme is a product of Dream-Team, a WordPress development agency based in Kiev, Ukraine. The team has a strong portfolio on Themeforest with 24 items purchased by more than 175,000 people.
The7 Theme is their most popular product to date. It has been sold more than 143,000 times and has received great reviews from customers and experts. The7 Theme is a versatile WordPress theme that is suitable for almost any type of website. It focuses on ease of use and flexibility, so that users can adjust every aspect of their website and is one of the best Wordpress themes of all time.
Read: The-7 review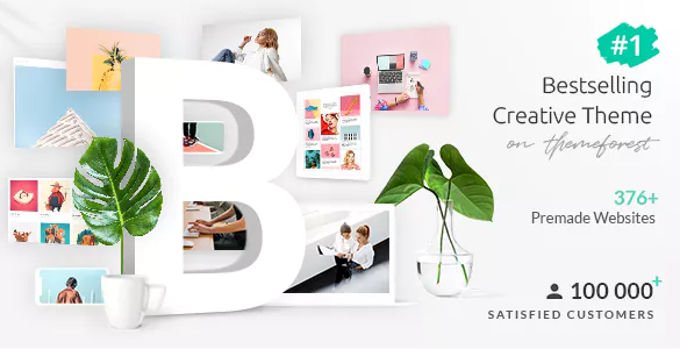 Bridge has always been a popular WordPress theme since its inicial release in 2014. Since then it has received many updates and improvements and is now with version 19.6.
In the latest version the Bridge WordPress theme contains more than 430 fully equipped demos. This means that no matter what type of website you are building, and which style of design you prefer, there will probably be a pre-built demo that is right for you.
However, if there is no ready-configured demo-site that matches your needs, you can simply match up the different elements of each option to create a customized design for your new WordPress website. You will also find the powerful Visual Composer plug-in in the package, so that you can easily change each of the included designs or create your own designs yourself.
Het indrukwekkende aantal demo's is misschien wel het meest in het oog springende kenmerk van dit thema. Bridge however, has much more to offer when it comes to creating professional websites with WordPress.

Soledad and its 5,000 demos may have the most to offer when it comes to ready-made templates and layouts.
The Soledad demos cover nearly every niche that you can imagine. Regardless of the project you are planning, there must be a demo that you can use as it will be the base for your own website.
For example, if you want some inspiration for your project and a better idea of what this theme can do, there is a selection of practical examples of websites created with the Soledad theme on the sales page.
When customizing the Soledad demo-sites and different page templates, there are an large number of theme settings and options to choose from. And not only that, but there are also more than two hundred possible sliders and blog layouts to pick from. Changing your website is very easy thanks to the use of the WordPress Customizer interface. This gives you a live preview of your changes as you make them, so you don't have to constantly save your work, switch browser tabs, and refresh tabs.
If you are planning to create an online portfolio with WordPress, the six different portfolio styles that Soledad contains, should appeal to you. This theme is also a good choice for creating an online store, thanks to full support for the popular WooCommerce Store Builder plugin.
Soledad has a demo version for every occasion and needs no further explanation as to why this is one of the most popular Premium WordPress themes of the moment.
Read: Soledad review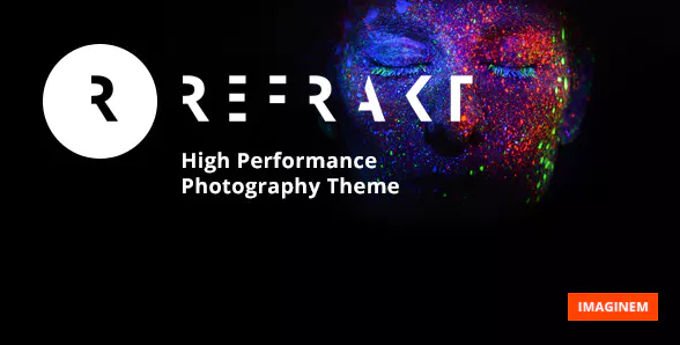 The Refrakt theme specializes in photo presentations. If you buy this theme, it should be for that purpose, otherwise you'd better find another theme that specializes in your industry or an all-round theme. For photo presentations, however, this is the best Wordpress theme I know.
If you click on the link above to go to the demo, click further on "Left logo menu" the basic version of the theme. When you arrive there you will see how beautiful the photos have already been placed there without scrolling up or down. If you now click on the circle at the bottom right, all texts and the menu at the top disappear from the screen and only the photos remain that you can scroll through with the arrows at the bottom right. You can also view the extra options via the "Homepages" button such as Photorama, Photowall, Ken Burns, Swiper slides, Particles Show and more.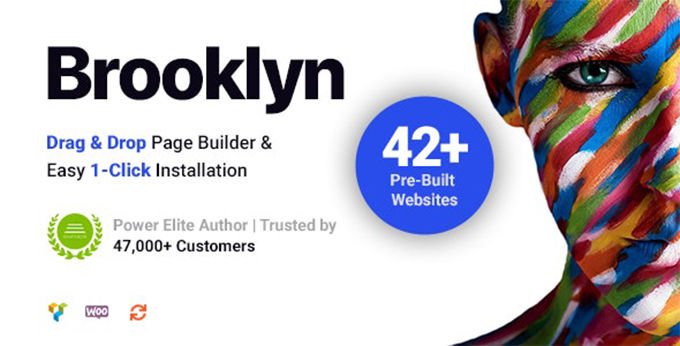 I can argue about taste but if I have to build a website in which different categories of products have to be shown without being a shop (direct sale), I like to use Brooklyn because it houses such a practical portfolio system. For me, Brooklyn is the best Wordpress theme for portfolios on the market. If it were a shop where items are sold, I would probably prefer working with Divi werken.
The Brooklyn theme is a very popular, versatile WordPress theme, developed by United Themes, a German web development agency. Originally created in November 2013, the theme has been updated several times and new, advanced features are constantly being added. Brooklyn currently has more than 34.800 sales and scores 4.67 out of 5 stars. One of the highest open classifications on the Themeforest marketplace. The distinguishing features of the theme are the great flexibility and the wide range of adjustment options.