Astra Theme Review 🥇 | Fastest multipurpose WP-theme

In this Astra Theme review we discuss the latest upgrades and capabilities of Astra generally. There were times when one had to choose between a theme that could do everything or a theme that loads quickly and is sober. With the Astra Theme other times are coming. This theme is only 50kb in size, which is very little but it can practically do anything. The optimal situation is to enrich this theme with a top page builder such as Divi, Elementor or Thrive or purchase the PRO-version. The top choice for me is Astra PRO (theme) + Elementor PRO (page builder).
ASTRA PRO PREMIUM WP-THEME
It is not without reason that the Astra Theme is one of the fastest growing themes in terms of number of users and installations (700,000+). Some of the great features are the ease of installing it, its price $ 59, the theme loads fast even with all modules running. It also has a large number of demo templates and works perfectly with the top page builders and Woocommerce.
As you can see in the picture below, the Astra theme has a better rating than one can imagine. Out of 3537 ratings, there are hardly any negative ratings and practically everything is 5 stars. There is no theme in the world with such a good rating!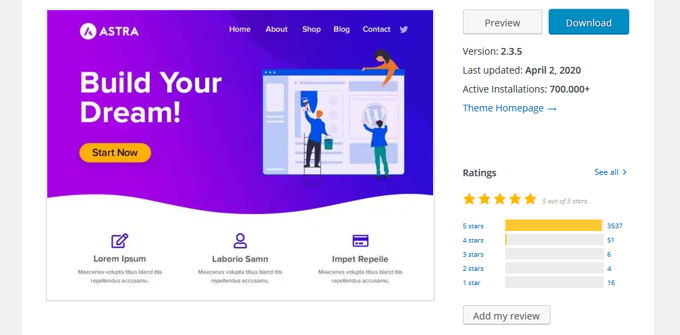 You can download the free version of Astra right here. Obviously there's a lot less with that, but it has the same lightning-fast structure, and for those not too demanding on options and elements, the free Astra is definitely a good theme to use and one of the fastest charging out there, free or PRO does not matter here.
ASTRA LOADS VERY FAST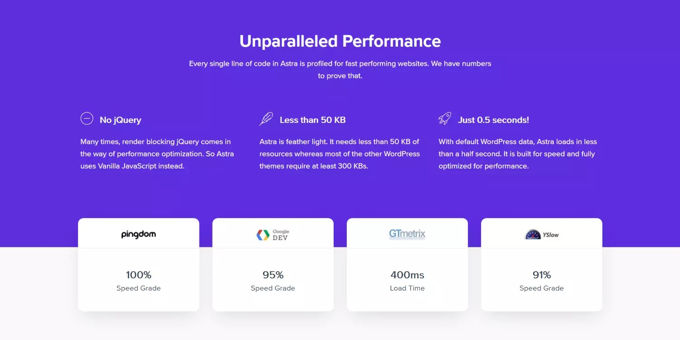 In this Astra theme review above you see the test for 4 of the best known speed test for websites. Pingdom scores 100% or your site is faster than other sites that were tested. Google gives 95% meaning 5% of tested sites were faster, GT-metrix gives the absolute loading time of 0.4 seconds and Y-slow scores 91% meaning 9% sites were faster. It will be difficult to find a site that will exceed these overall results.
IMPORT ASTRA DEMO SITES

Don't feel like starting building your website from scratch? That is certainly not necessary because you can download the plug-in here with which you can install demo sites into your website. You can also access these demo sites directly through the Astra website by clicking here.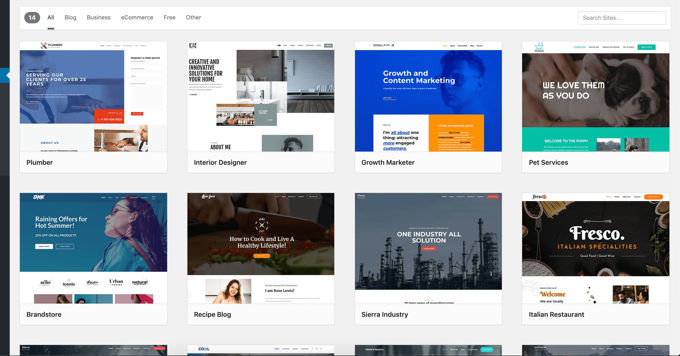 You can choose from hundreds of demo templates for all possible niches you can think of, just like most premium WP themes have. If you have not yet made a choice with which page builder you want to work with, I definitely recommend you Elementor of the 4 choices, I think it is certainly the best. Watch the video below how Astra works with Elementor.
ASTRA PRO MODULES AND PAGE SETTINGS
Below are 2 images put side by side for convenience.
Left: This list is made up of all modules available in the PRO version. The great thing about Astra is that you can switch them on and off, exactly the ones you use to keep the site as fast as possible (less code).
Right: On the pages and posts on the right you see these settings that you can set per page how you want them.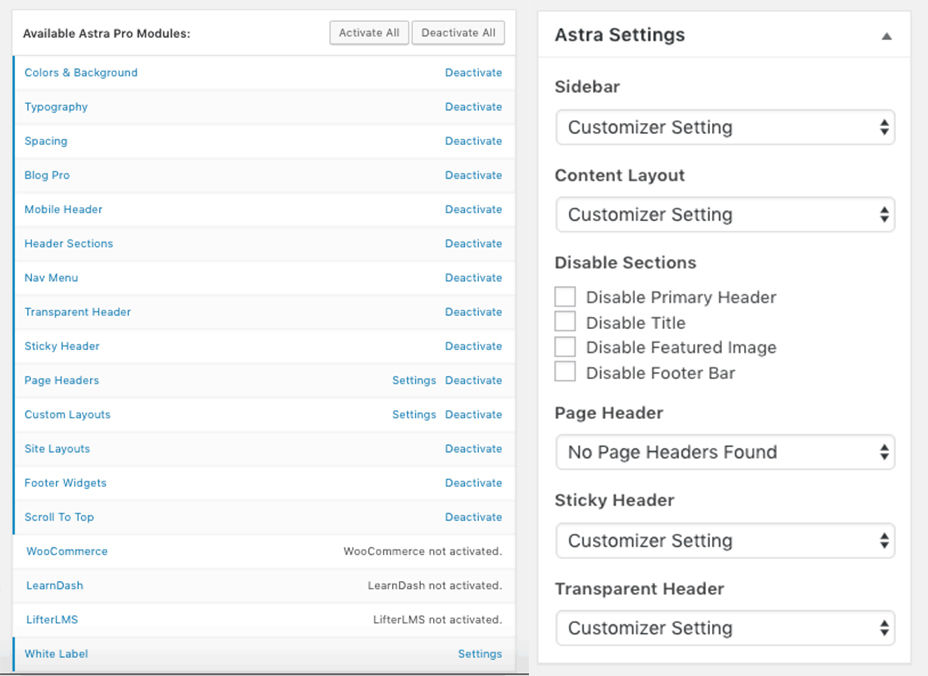 ASTRA + WOOCOMMERCE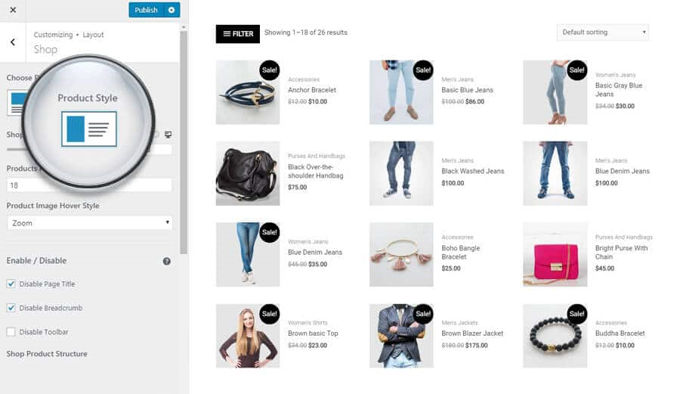 Both the free version of Astra and Astra PRO work perfectly together with Woocommerce, the number 1 used Wordpress plug-in for webshops. This is no coincidence, the Astra crew has tendered the necessary care here. In the free version you can adjust everything for Woocommerce via the standard Wordpress Customizer, see Astra documentation about it here. For the PRO version you have additional settings in the pro-module panel, see Astra documentation about it here.

ASTRA THEME REVIEW FINAL WORD
We don't want to bore you with discussing every little detail about Astra so we are going to slowly finish this Astra theme review here. As the general appreciation suggested, Astra is a fantastic theme that starts with the free version. The free version may have a few options and working with the pro version in combination with one of the elite page builders is of course a completely different experience.
The Astra pro version costs $ 59, sometimes cheaper when there are offers. That's a great price for such a good theme. As for the page builders .. for this we have a separate review on this site for the best page builder for Wordpress.
Check out Astra theme