My 10 best Wordpress webshop themes [2021] 💥


As an experienced web designer, I show you my favorite top Wordpress webshop themes for [2021]. I will briefly discuss each theme and below you will find a link to the complete review that I wrote for it and a link to the website of the theme. This list is suitable for people who want to build a shop and are looking for a good theme for it.
All these premium shop themes are fully adapted to working with Woocommerce, the extremely popular WP plug-in for webshops. They are packed with extra settings and offer possibilities to style your product pages exactly the way you want without technical knowledge. They also offer many extras such as wishlist, quickview that make it a completely professional shop. Each of these themes also looks perfect on mobile devices. Which is also necessary because by 2021, sales via mobile devices will already exceed 50%.
These best Wordpress webshops themes are premium and cost an average of $ 60 or are part of a membership that you buy. Do not think that you will have a professional shop with a free theme, that is simply not the case if you want to compete with the best.
These themes are so popular that many of them have been sold hundreds of thousands of times.
My best 10 Wordpress webshop themes [2021]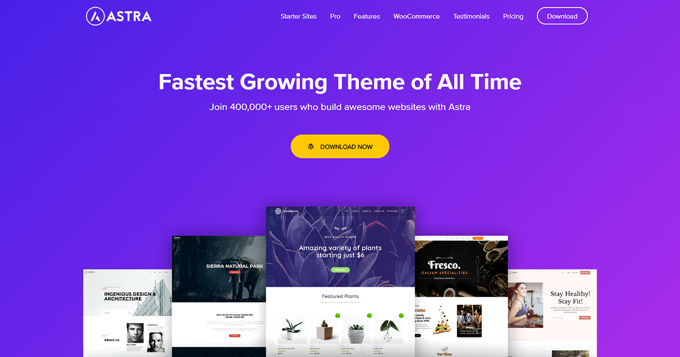 The Astra Theme is specialized in 2 things. The first is speed, this theme loads very fast in any browser because of its very small optimized code. Together with Generatepress, another theme in this list, they are lonely in this area. The second is web shops and that is why I have Astra number 1 in this selection with the best Wordpress webshop themes for [2021]. Everything has been thought of to make a successful beautiful webshop with this theme.
The Astra webshop pages can be completely styled by you without any technical knowledge. In addition, the theme has beautiful features such as wishlist, quickview and much more that make it a special theme for Wordpress webshops. Astra can be used on an unlimited number of websites.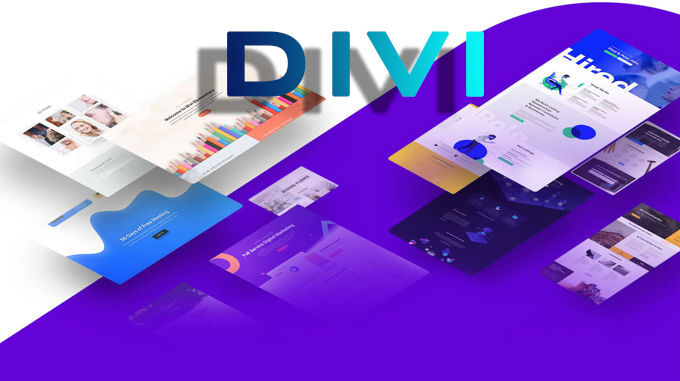 The Divi Theme is an all-rounder and that certainly applies to suitability for webshops. Divi's creators sold 806.875+ memberships mainly through the power of Divi and his Divibuilder. You work with the DivBuilder on your webshop and, just like with Astra, you can have the complete shop style the way you want without HTML knowledge. Divi offers beautiful ready-made webshop layouts that can be installed with one click.
As mentioned, this theme has everything you can think of and you can also make beautiful other types of sites that are not shops once you are a member. In principle, Divi tops the list every year in my best WP themes [2021]. Divi can be used on an unlimited number of websites.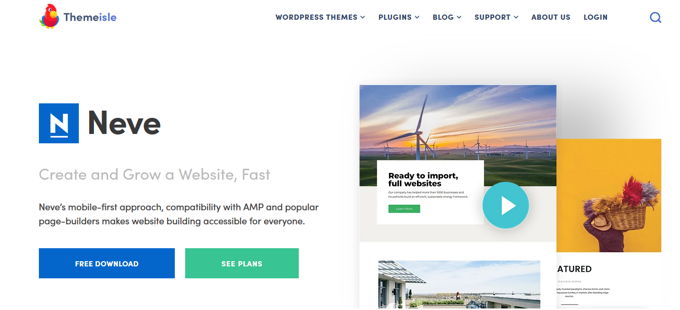 There are currently more than 100,000 active installations and in its rating the theme practically only gets 5 out of 5 stars. It doesn't get much better. Neve was built by ThemeIsle, a company some elite WP- builds themes and WP plugins. Installing Neve is very easy. You can download the free version from Wordpress.org. Upload the theme file using the standard Wordpress installation. Install and activate it as shown in my Neve Review (button below).
You can select and install one of the hundreds of ready-made themes via the offered import function. Multiple demos are available for each niche. Neve offers a lot of demos for web shops, and of very good quality. You are sure to find something to your liking. This all works flawlessly and super fast.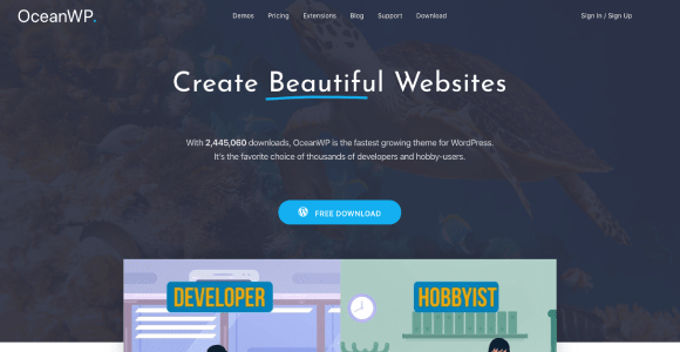 I have chosen OceanWP Theme as the number 4 in this list of best Wordpress webshop themes. It mainly specializes in e-commerce. The demo shop, which can be installed with 1 click, are very attractive and there is a wide choice. OceanWP is installed on over 600,000 websites and has a particularly high rating. The high rating is the case for all themes in this list, which of course makes sense for themes in a top-10 selection list.
This theme is also distinguished by super fast loading times in browsers. It is often compared on this front with Generatepress and Astra that however load even faster. This theme works with a license that is only valid on 1, 3 or 25 websites, depending on the package you buy.

Monstroid-2 is the top product on the Templatemonster marketplace. Monstroid-2 is also built to work with Woocommerce. It has incredibly beautiful layouts for shops (and websites) and these can be installed with 1 click as usual. All themes in my top-10 selection have beautiful demo layouts, but let's say each in their own style. So check the themes yourself so that you get a good impression, since tastes differ.
Monstroid-2 comes standard with the Elementor page builder, one of the best page builders out there, which is a big plus. This theme also loads fast in browsers and overall has top qualities, definitely recommended. This theme works with a license that is only valid on 1 website.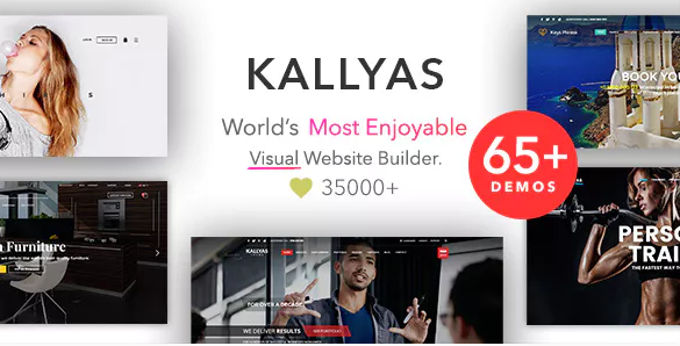 Kallyas is the theme with which I built most shops, so I know it like the back of my hand. The Zion Pagebuilder in it works like a charm and is drag & drop. In the page builder you can save parts of your work and use them on other pages, this saves a lot of work. Kallyas also has beautiful demos that are easy to install.
The theme lets you use a different header with background on every page if you wish. There is no art in this, anyone can do that, everything works simply. Standard in this theme is the Revolution Slider plug-in, the best of its kind for creating beautiful slides. This theme works with a license that is only valid on 1 website.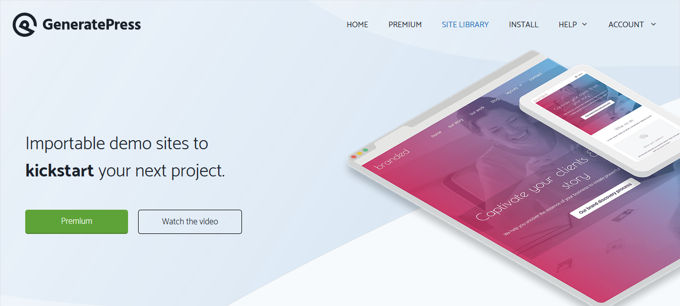 Generatepress is as fast as the number 1 on the list here, Astra. Both themes are faster than all other themes available for Wordpress and they do not differ much from each other. Again, just like Astra, this theme really comes into its own with the Elementor pagebuilder installed. This theme costs only $ 49 and gives a 40% discount on renewing the annual membership, it is cheap compared to other themes.
Despite the price, this theme works perfectly, also on mobile devices. The pro version provides demo designs for all niches that can be installed with one click. Like Divi, they give a one-month money-back guarantee so you can try it without risk. This theme works with a license that is only valid on 1 website.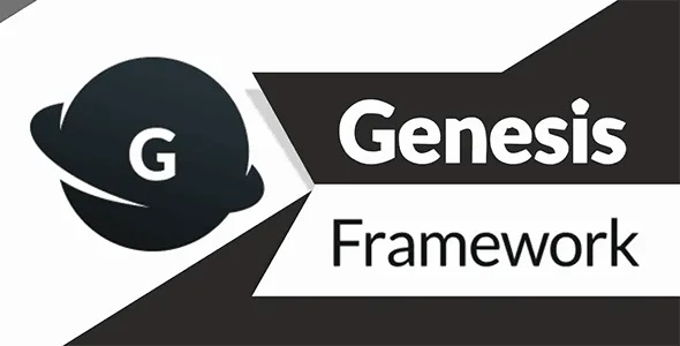 The Genesis Theme was recommended by Joost de Valk of the well-known Yoast SEO plug-in, by Matt Cutts from Google, and even by Matt Mullenweg (founder of Wordpress). There are of course no better references. The system is very safe, very fast due to great coding and very reliable.
Aside from the perfect code, Genesis provides rich snippets to the search engines via Schema microdata. The search engines love this too and ensures that it is found even better. Additional information is also added to your title and description in Google search results. Genesis scores much better in tests than, for example, frameworks such as Wix. The Genesis Framework also offers a sea of options for SEO settings. This makes the use of an SEO plugin completely unnecessary.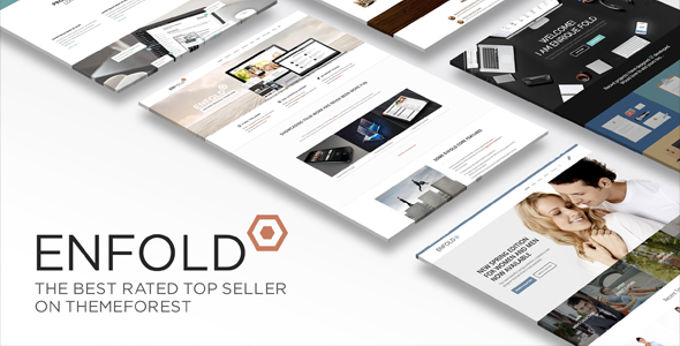 Enfold is one of the best-selling themes this year and is prepared for the installation of Woocommerce. So it works perfectly together with some Enfold. It has beautiful 1-click installation demos. Good to know for those who want to start a restaurant site is that Enfold works perfectly with WooCommerce bookings. WooCommerce bookings is one of the best plugins out there to optimally process your booking.
Enfold has taken great care in creating a clean code to achieve optimal loading times. Fast loading websites are simply better visited and people hang around longer. Enfold certainly belongs in the top 10 for best Wordpress webshop themes in [2021]. This theme works with a license that is only valid on 1 website.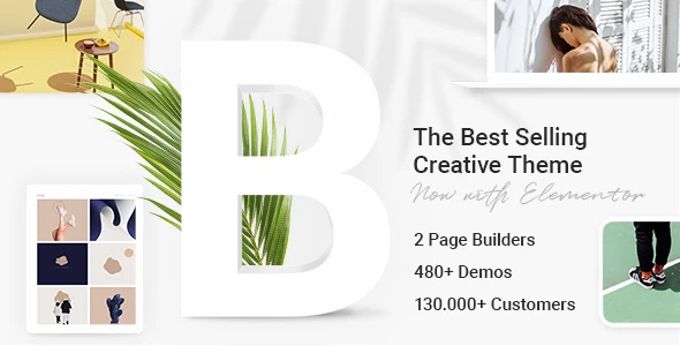 Like all themes in the top 10, Bridge too was built for a perfect collaboration with Woocommerce. That is the Wordpress webshop plug-in that has been the most popular for years and it is also the only one that I still use for shops myself. There is nothing better. Bridge offers various nice extras for web shops, such as quick view and wish list.
However, the theme is multipurpose and it is also possible to create beautiful corporate websites. The theme is 100% compatible with the Elementor pagebuilder and it is certainly a good idea to integrate it if you can afford to miss a few bucks. This theme works with a license that is only valid on 1 website.
This link gives you today 20% off on the Divi Theme!