Kadence vs Virtue Theme comparison [2023] 💥

Virtue vs Kadence, here we give you an overview of the best features of these two popular multipurpose themes known from Wordpress.org. Both Kadence and Virtue have a free and a paid version. Kadence and Virtue were both marketed by theme builder Kadence-WP.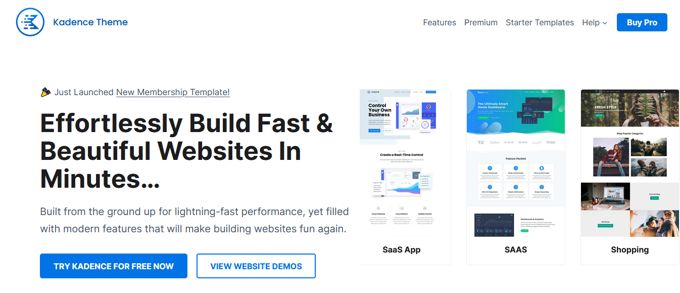 In this comparison between Kadence and Virtue, we start with the Kadence theme, which doesn't automatically mean it would be better . In this Kadence Theme review we take a look at the main features of this theme. It has recently made rapid progress to a high ranking on Wordpress.org. This suggests that we are dealing with a very good theme here.
Advertisement


Kadence theme review: Rating


If we check on Wordpress.org Kadence's rating, we see that practically all raters gave 5 stars except for a few haters. The image above also shows that the theme has now been installed on more than 200.002+ websites. This is a very high number for a relatively new theme.
Kadence theme review: Demos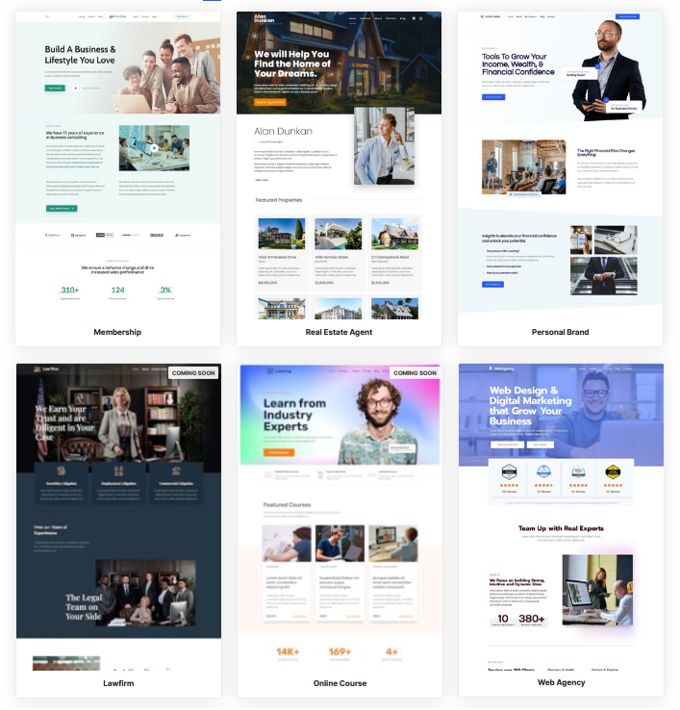 The Kadence theme offers a series of beautiful demos that can be installed with 1 click. The choice is not too large, but since the theme is still very new, this will probably be expanded soon. The theme also has a few special Woocommerce demos, which is always nice.
The nice thing about demos is that you can make a quick start with them. In principle, the website is already showing the wrong photos and texts. So place your logo in it, adjust texts and photos and you are well on your way to having your own site.
Kadence theme review: Webshops
I only count 2 demos for web shops in total. The theme is 100% compatible with Woocommerce but if you are going to build a webshop choose a theme like Astra or another theme from my top 10 for webshop themes. With the Kadence theme you can certainly build a good webshop, but there is simply better than this.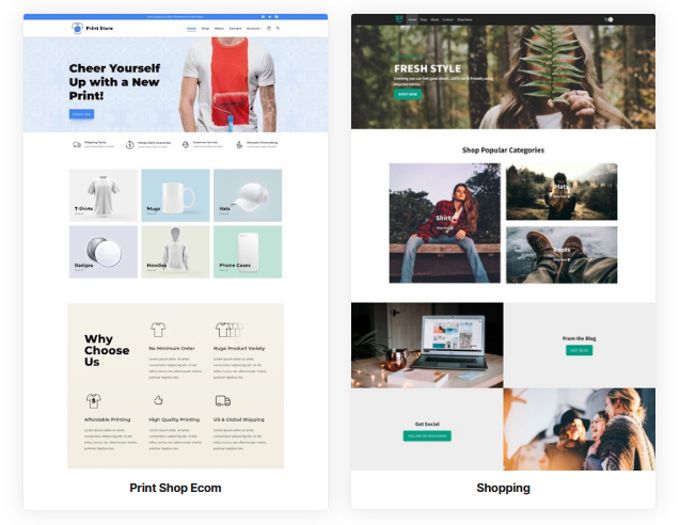 Kadence theme review: Speed

The Kadence theme is one of the fastest themes out there for Wordpress and should actually be in my list for fastest WP themes. The bare theme with no additional plugins using only a well-configured cache plugin produced the result presented above. Of course you can optimize your website yourself on loading time. Follow this tutorial here.
Kadence theme review: Page builders


The Kadence theme uses the Gutenberg page builder by default, but is compatible with Beaverbuilder and Elementor Pro page builder, one of the best in the field. I also recommend installing Elementor for free, but much better of course the pro version.
Kadence theme review: Colors
Kadence offers 12 professional looking color palettes but you can create any color you want as shown below. Kadence also offers special options for fonts such as the choice of 12 font pairs that are used site-wide.
Kadence theme review: Header Builder
Kadence offers something that has so far only been seen with top themes like Divi, a real HeaderBuilder with which you have practically no limits with regard to the structure of your header. Technical knowledge such as HTML or PHP is not necessary for this.
Kadence: More features
Kadence also offers the following features that I will not go into more detail: Transparent backgrounds, a very good SEO with Schema MarkUp, 100% Responsive on all devices, Sticky Header, CSS Pre-loading, and a good Footer Builder.
Kadence theme review: Conclusion
I think the Kadence theme is a very good theme. The demo layouts are great, the theme set up is quick and easy, and it has an antisocial loading time. The theme is also very suitable for building shops with it, although it only offers 2 demos. There is of course more to say about Kadence, but I want to keep it short and sweet. If you want to know more, take a look at their site from the links below.
The price for the pro version is a bit on the expensive side, which is a shame, but everyone is free to ask what they want for their theme. The pro version certainly offers value for money, although I would rather spend that money on one of the themes in my top 10 for this year's WP themes.

The Virtue Theme has both a free and a Pro version. The free version is very popular and as it should be, the Pro version is of course 5x better. I will discuss both versions. Virtue was designed by Kadence-WP. Kadence is their No.1 theme and here's my review for it.
You find here all themes that Kadence-WP has to offer. If you would switch to the pro version, it is best to take the "Bundle" with which you not only have the Virtue Theme but all these themes at your disposal in 1x. The pro version offers the next extras.
Virtue theme review: Rating

If we check on Wordpress.org Virtue's rating is 4.9 out of 5. There are almost no higher rated themes because out of 220 people who gave a rating, only 6 people gave it less than 5 stars. Virtue is installed on more than 40,000+ websites which instills even more confidence. Apparently a lot of people are satisfied with this theme.
Virtue theme review: Demos

Virtue has about 6 different demos that you can install with 1 click. If that's not enough for you, you'd better use the Astra Theme which has about 150 pieces. The nice thing about demos is that you can make a quick start with them. The website is ready but still with the wrong photos and texts in principle. So place your logo in it, adjust the texts and photos and you are well on your way to having your own site.
Virtue theme review: Webshops
Virtue is more than ready for building professional ecommerce websites with the popular Woocommerce plugin. Today, more than half of all shops are built online with Woocommerce. Virtue gives you great customizability for the theme and with many extra features such as different number of column layouts, radio buttons, and custom tabs.

Virtue theme review: Speed

The image above shows that the Virtue Theme produces insanely fast loading times with the help of a good cache plugin. Virtue is a minimalist theme and most of them are pretty fast so it doesn't surprise me. In order to be found well, it is very important these days to use a fast-loading theme and Virtue is therefore very suitable for that.
Virtue theme review: Pagebuilders

The Virtue theme comes standard with the Gutenberg page builder and its own PageBuilder. The theme is also fully prepared to work with the SiteOrigin page builder. This is a very good page builder that has been installed on more than a million websites. I definitely recommend that you use this free plugin.
Virtue Demo content Importer
Many themes whine about copyrighted images and if you install a demo of them in your website, it will not contain the same images that they show in the demo on their site. At Virtue, if desired, you will receive the original images as shown in the short video above.
Virtue theme: Blogs

Virtue is great for building your own blog. There are 4 different ready-made layouts and all types of blog posts can be beautifully displayed on the archive pages such as video posts, posts with sliders or images, etc.
Virtue theme: Image Grids

Do you want to show your projects to your visitors in a brilliant way? Virtue also offers great portfolio options with image grids or different styles of mosaic layouts that can be arranged in the number of columns you want.
Virtue: Header layout

Virtue, like most premium themes, offers quite a few different header styles. Logo left or center, multiple menus and more. Just choose the style that best suits your website and you're done. It doesn't have a real header builder so the options are limited and freestyling isn't included unless you're good with CSS.
Virtue Options Panel

Virtue has all the important settings for you in an options panel. This panel is very clear, settings are easy to find as they are divided into chapters. A search function in the settings like the Divi Theme unfortunately doesn't have that yet, but that is only necessary with a very large number of settings, something Virtue does not have.
Virtue theme review: Extra features

Much more is possible with Virtue and the image above shows a number of features that have not yet been discussed here. If your interest is aroused in the Virtue Theme, you can investigate further on their own site whether you like the theme.
Virtue theme review: Conclusion
All themes built by Kadence-WP are of very good quality, and that also applies to Virtue. One can build anything with it, such as blogs, portfolios, but I think the theme is best suited for company websites. The theme offers beautiful demos, many customization options and everything works smoothly. The pro version is great although there are of course better themes.
Kadence vs Virtue conclusion
There are no major differences between Virtue and Kadence, they are both very good themes. Not surprising because they come from the same stable. Kadence is the prominent theme at Kadence-WP and is my preference. Both themes can be purchased in a bundle with a number of premium themes. But even though both Kadence and Virtue are worth their money, I have to advise against them both because there are much better themes available for the same money. My tip is buy Divi, the best-selling and appreciated theme in the world or possibly Astra if you want a lightning-fast theme want to work.