Kadence vs Hestia Theme comparison [2023] 💥

Hestia vs Kadence, here we give you an overview of the best features of these two popular multipurpose themes. Both Kadence and Hestia have both a free and a paid version. Kadence or Hestia, which is the better Wordpress theme?

In this comparison between Kadence and Hestia, we start with the Kadence theme, which doesn't automatically mean it would be better . In this Kadence Theme review we take a look at the main features of this theme. It has recently made rapid progress to a high ranking on Wordpress.org. This suggests that we are dealing with a very good theme here.
Advertisement

Kadence theme review: Rating


Curious about the buzz at Wordpress.org over Kadence's rating? Well, it's raining 5 stars like a meteor shower over there, with just a sprinkle of party poopers. And hey, check out the image above – this theme's not just playing in the big leagues, it's practically the MVP with over 200,002+ website installs! For a theme that's newer than some of my socks, that's not just high, it's stratospheric!
Kadence theme review: Demos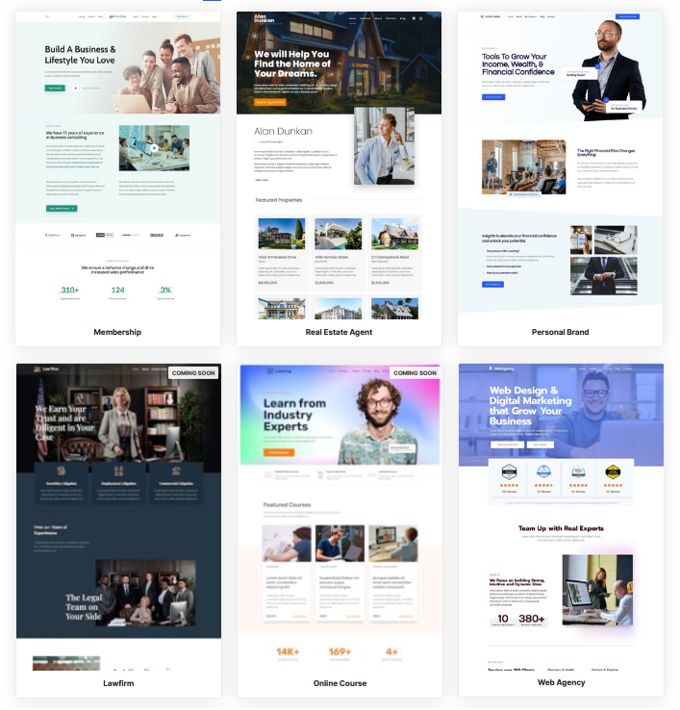 Get ready to meet the Kadence theme, where you can whisk in a series of beautiful demos with just a single click - magic, right? The menu isn't as packed as a Sunday brunch buffet, but it's fresh out of the oven, so expect more goodies to come. And let's not forget those few special Woocommerce demos it has up its sleeve, which is like finding an extra fry at the bottom of the bag.
What's cool about these demos? They're like a cheat code for website building. Out of the box, they might show off the wrong photos and texts - like wearing someone else's name tag. But just pop in your logo, tweak the text and photos, and ta-da! You're cruising down the fast lane to having your own website.
Kadence theme review: Webshops
So, I've done a little counting and there are exactly 2 demos for web shops in Kadence's treasure chest. Yes, just two – think of it as a cozy little duo rather than a full-blown party. The theme is 100% compatible with Woocommerce, but if you're dreaming of a mega webshop, you might want to play the field. Check out something like Astra or another star player from my top 10 webshop themes lineup. Kadence lets you build a solid webshop, sure, but it's kind of like bringing a knife to a cake fight – it'll do the job, but there are fancier tools out there.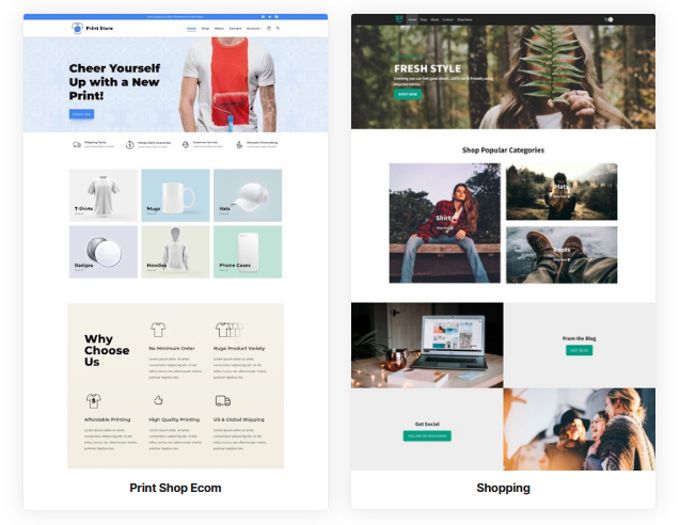 Kadence theme review: Speed

Hold onto your hats, because the Kadence theme is zooming through the Wordpress world like a rocket! It's so fast, it probably deserves a spot in my VIP list of the fastest WP themes. Just imagine it: the bare theme, no frills, just chilling with a snazzy cache plugin, and bam – you get the speedy results shown above. Want to turbocharge your website's loading time? It's DIY time! Check out this nifty tutorial here and get your site zipping along like it's on a racetrack.
Kadence theme review: Page builders


The Kadence theme buddies up with the Gutenberg page builder as its default partner in crime. But hey, it's not a one-builder show! It plays nice with Beaverbuilder and the star of the show, Elementor Pro page builder - basically, the VIP of the page building world. My tip? Give Elementor's free version a whirl. It's like the appetizer before the main course, which, of course, is the much jazzier pro version.
Kadence theme review: Colors
Step right up to the color extravaganza with Kadence, featuring not 1, not 2, but 12 – yes, 12! – professional-looking color palettes. But wait, there's more! Feel like an artist and mix any color you fancy, just like in the example below. And for the font fanatics, Kadence rolls out the red carpet with 12 font pairs that are ready to strut their stuff across your site.

Kadence theme review: Header Builder
Hold onto your digital hats because Kadence is bringing out the big guns, something usually only seen with the high rollers like Divi - a real-deal HeaderBuilder! This nifty tool lets you craft your website's header like a pro, with practically no limits. It's like having a magic wand for your website's top hat, and guess what? You don't need to be a wizard in HTML or PHP to use it!

Kadence is now Learndash + Lifter ready
Guess what? Kadence just got a turbo boost! It's now LearnDash + Lifter ready. It's like giving your website a double espresso shot of e-learning superpowers. Now, not only does it look sharp, but it's also flexing its muscles in the online course world. Whether you're a trivia guru or a yoga master, Kadence is geared up and ready to lift your content from 'meh' to 'wow'!

Kadence: More features
And the parade of features with Kadence doesn't stop there! Imagine an artist's palette, but for web design. We've got transparent backgrounds (like a website wearing invisible cloaks), ninja-level SEO with Schema MarkUp, and 100% responsiveness on all devices – it's like your site doing yoga, bending to fit any screen! Don't forget the Sticky Header, which clings to your page like a loyal puppy, CSS Pre-loading for that speedy entrance, and a Footer Builder that's like the cherry on top of your digital sundae.
Kadence theme review: Conclusion
And there you have it, folks! You've stuck with me through this rollercoaster of a Kadence theme review for [2023]. I've gotta say, the Kadence theme is like a hidden gem in a sea of themes. It's got demo layouts that'll make your eyes pop, a setup quicker than a magician's trick, and an antisocial loading time – it's so fast, it doesn't hang around to chat! Sure, it's shop-building ready even with just 2 demos, kind of like a compact car that surprises you with its spacious trunk. There's a whole lot more to gab about Kadence, but let's keep this short and sweet like a tweet. If your curiosity's piqued, follow the breadcrumbs (or links) below to their site for the full scoop.
Now, let's talk turkey about the price for the pro version. It's leaning a bit towards the 'pricey-ville', which can be a bummer. But hey, it's a free market – everyone's got the right to tag their own price, right? The pro version does pack a punch for your buck, like a small but mighty espresso shot. Still, if it were up to me and my wallet, I might just sashay over to one of the dazzling stars in my top 10 for this year's WP themes.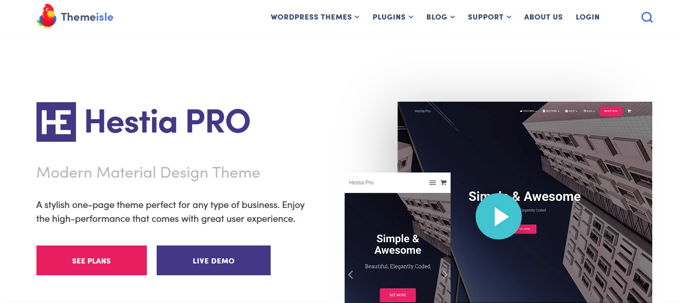 In this Hestia Theme review for [2023] I discuss all the great features it has. This theme was built by ThemeIsle which is one of the best theme and plugin builders for Wordpress. Other very popular themes from them are for example Zelle and Neve.
HESTIA RATINGS
Below you can see the rating and active installation where I have placed arrows.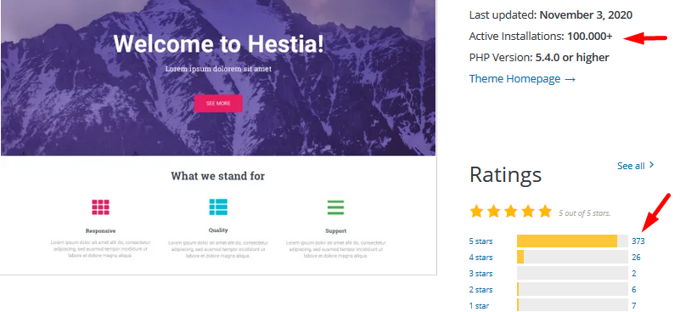 HESTIA AND ELEMENTOR
This appreciation applies to the free version of Hestia, which is of course much less extensive. I will of course discuss everything Hestia has to offer here, the pro version. The theme works perfectly with Woocommerce, WPML and the Elementor page builder. The additional installation of Elementor is definitely recommended, there is no better page builder. Get the pro version right away if you don't have problems spending some money.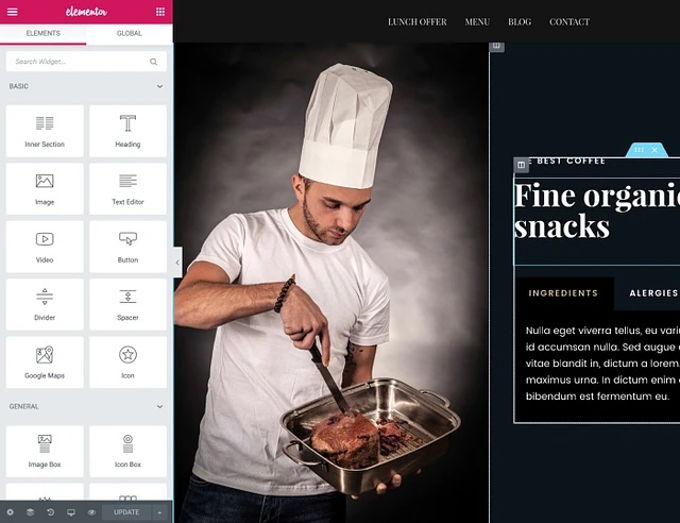 HESTIA AND WOOCOMMERCE
For a top theme it is important to have a great presentation when it comes to web shops. Without it you will not achieve any rankings. Hestia just like the other themes from ThemeIsle have this. Below I show you how well everything is arranged in the shop pages.
Woocommerce lay-out 1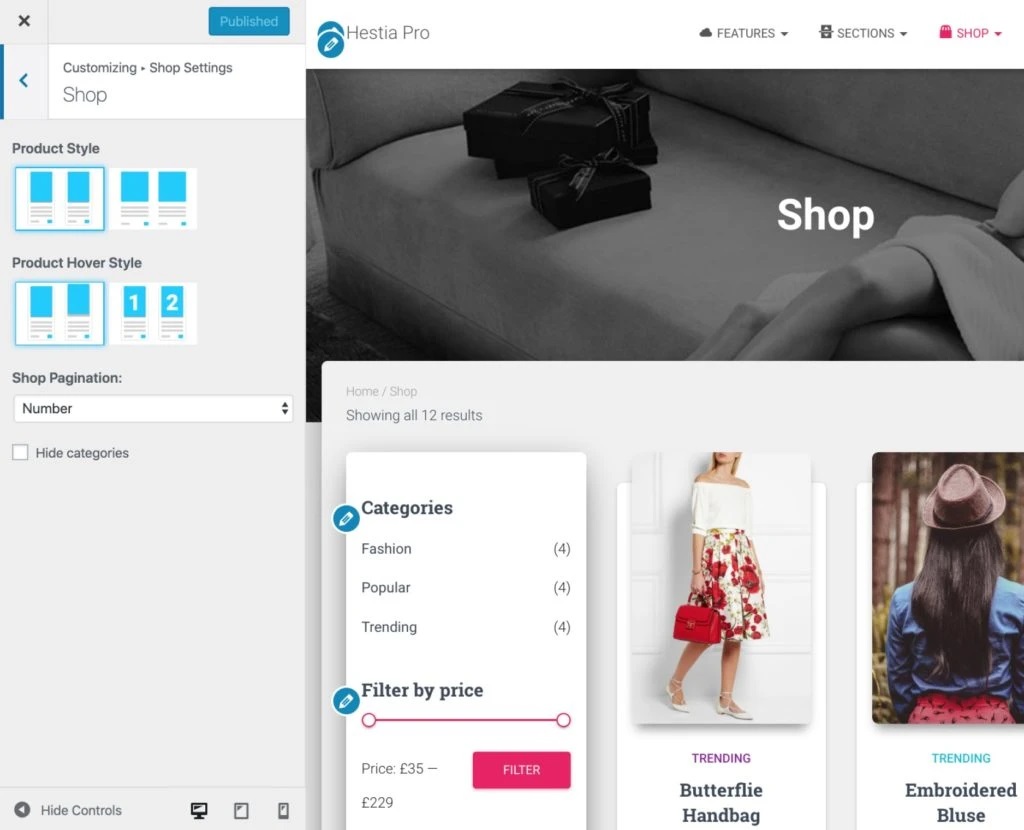 Woocommerce lay-out 2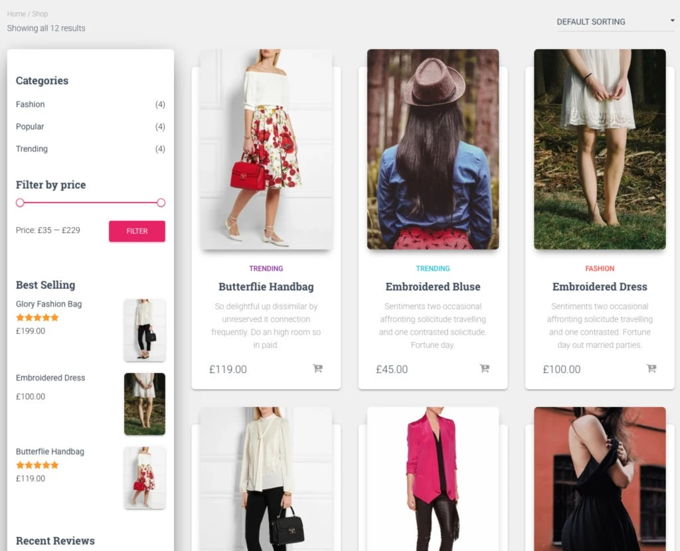 HESTIA REVIEW: STARTER SITES
Just like any good theme, Hestia has a library of starter sites. So you do not have to start working on your site from scratch, but there is immediately a design that you will adapt to your corporate identity. As can be seen in the picture below, designs for all types of niches have been built with Elementor. To be honest, I have to say that the number is low compared to other themes.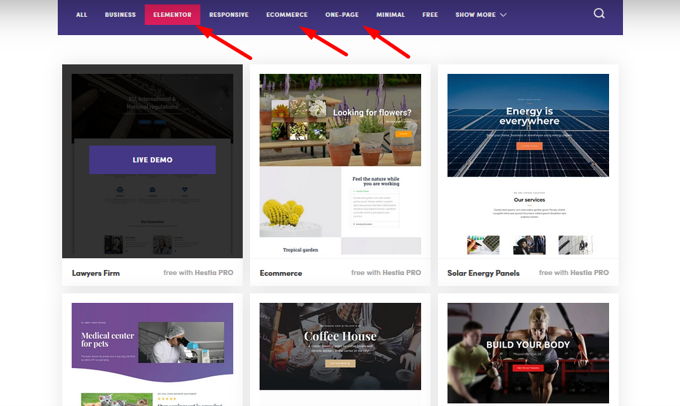 HESTIA SPEEDTEST
Let's see how the theme performs in a test for download speed. We already know that all themes from ThemeIsle are built on speed. The results shown below were achieved with a good cache and compression plug-in installed of course.


PRICING


I think the prices are a bit expensive compared to other themes. Also the fact that no starter sites are included in the free version or for 1 website.
HESTIA THEME REVIEW: CONCLUSION
I have to say that I think it is a good theme but too expensive. A much better alternative from the same builder is the Neve theme which I even rank high in my list fo best Wordpress themes for [2023]. There are more than a hundred starter sites even in the free version. I advise you to read that article of mine if you are looking for the best themes for a good price.
Kadence vs Hestia conclusion
There are no major differences between Hestia and Kadence, they are both very good themes. But even though both Kadence and Hestia are worth their money, I have to advise against both because there are much better themes available for the same money. My tip is buy Divi, best sold and appreciated theme in the world or possibly Astra if you want to work with a super-fast theme.
Advertisement