Create a web site using Wordpress and Divi 💥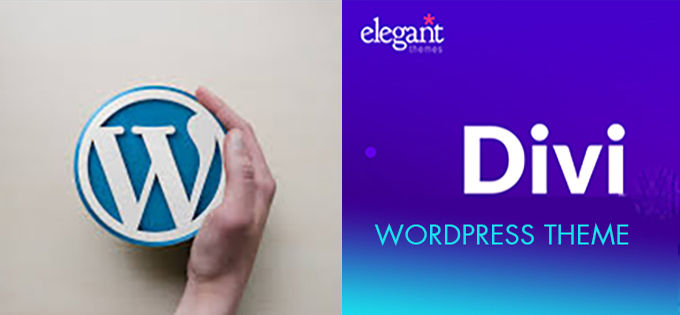 Choose a CMS (Wordpress)
We assume that you already have a domain and hosting, otherwise read this article first: Select hosting and domain. All right, we want to create a website now and need a CMS. There are many Content Management Systems (CMS) but we only deal with Wordpress here. The vast majority of websites online are nowadays created and there is of course a good reason for that. There are very many good different themes to find and integrating plug-ins is simple and there are countless of them. Wordpress is also suitable for building fast websites, good for your SEO.
Advertisement


Choose a good theme (Divi Theme)
You have now decided to work with Wordpress (otherwise don't read further), and we now have to make the next choice, choosing a good theme. It is logical that, just like with the CMS, choose the best available, in this case the globally popular Divi Theme. Making a website with Wordpress and Divi Theme is going to be. We assume that you know how to install Wordpress, if not read this article first.
In your browser, go to the site of Elegant Themes and click on "Try it for free" to try Divi first or watch the Tour (video). Divi Theme comes with a one-month money-back guarantee, so if you are ultimately unsatisfied, you have a month to reclaim your money. Creating a website with Divi Theme is risk free.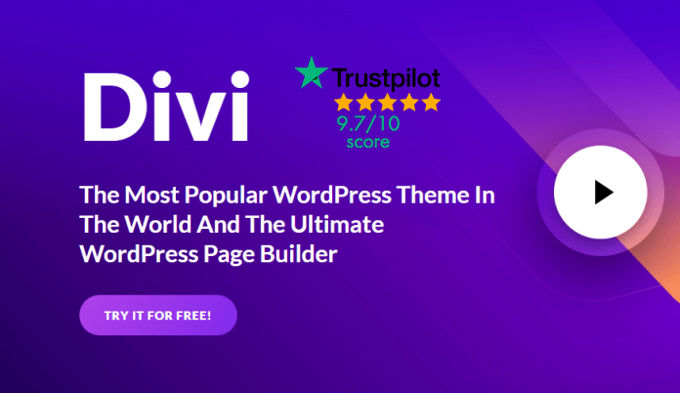 If you are confident in what we recommend here, you can also register immediately and download the theme. In the future you can always go here to download the latest version of the theme or to download one of the 86 other premium themes that you get for free with your membership. Creating a website with Divi Theme come with many benefits as you see. This is an absolute top product and around 600,000 people preceded you who bought this theme.
Divi Theme upload via the Wordpress back-end
Log in at www.yourdomainname.com/wp-admin and go to "View" >> "Themes". In the new screen click on the button at the top "Add new". Another new screen: click the button at the top of "Upload theme". Click "Browse" and locate the theme file on your PC. You will probably first have to unpack the downloaded file since you have also received PSD files and so on. The name is divi.zip and the file has approximately 8.5 MB anyway.


Click "Install Now" and in the next screen (may take a while) click "Activate".
Install Divi child theme?
There are 2 different types of child themes that you could use. The first is a standard child theme which ensures that any changes to the code of the website are still there after an update of the theme. The second type is a purchased design that has been specially designed for the Divi Themes. Here people realize how popular this theme is, there are practically no other themes for which designers make child themes.
By far the best child themes are sold at Divicake, there are also special layouts and plug-ins that were made for Divi.


In this article we no longer explain child themes. You can continue reading on this page about how to create a child theme from Divicake.
Working with the Divi Theme
We can actually get started and create a website. It is best that you watch the video below that a Dutch boy made in English. A very clear showcase of what is possible and how you do it.
The video is very extensive and takes 3 and half hours and really covers everything from the Divi Theme. Below you will find a second much shorter video that shows a quick overview. Good for those with less time who just want to know what's possible. If you prefer to read, just continue reading and we'll tell you all about the Divi Theme.
Divi Drag-and-Drop Visual Page Builder
The special feature of the Divi Theme is the Divi Builder, a Drag and Drop tool to create pages and posts designed to assist users to create their own custom page layouts without any delay.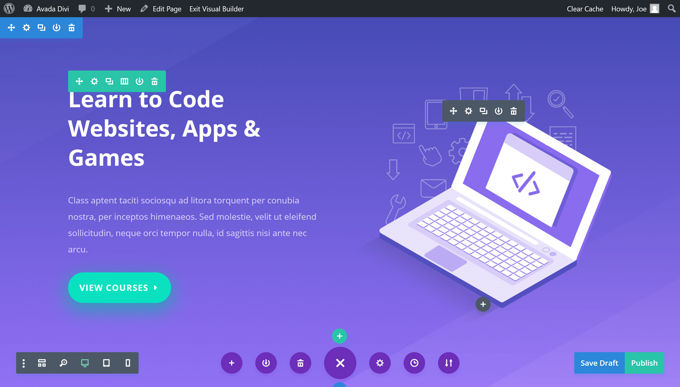 At first, Divi Builder was a back-end page-builder. Nonetheless, after an ongoing update, this page developer currently has a front-end WYSIWYG visual supervisor, which means you get a live review of your page while you chip away at it. You can without much of a stretch snap on a thing to chip away at it, including alter content inline.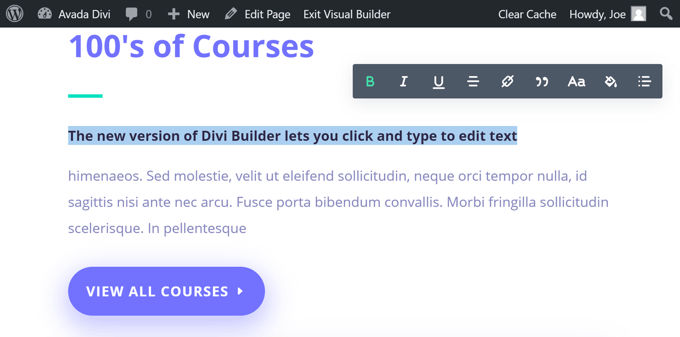 To get the design of your pages perfectly, you can move components into spot, and rapidly resize the areas with your mouse. By changing to the new wireframe layout, you can without much of a stretch see which components are on your page and how the design is organized.
The expansion of the boundless history fix and re-try work, just as the capacity to reorder page components, likewise proves to be useful. In general, this overhaul has boundlessly improved the Divi Builder and conveyed a natural encounter for altering content.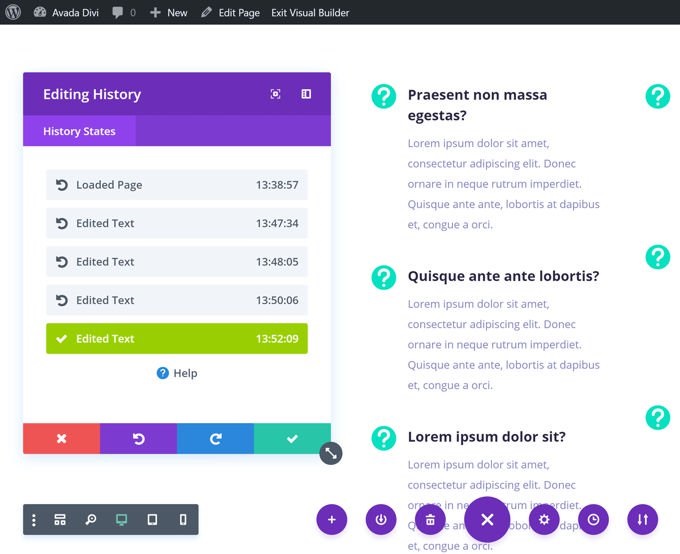 With Divi Builder you can make custom formats for the two posts and pages, utilizing the first back-end interface or the more up to date visual manager on the front. Your designs can contain different rows and every row can contain numerous segments. These designs would then be able to be loaded up with one of the 46 content modules.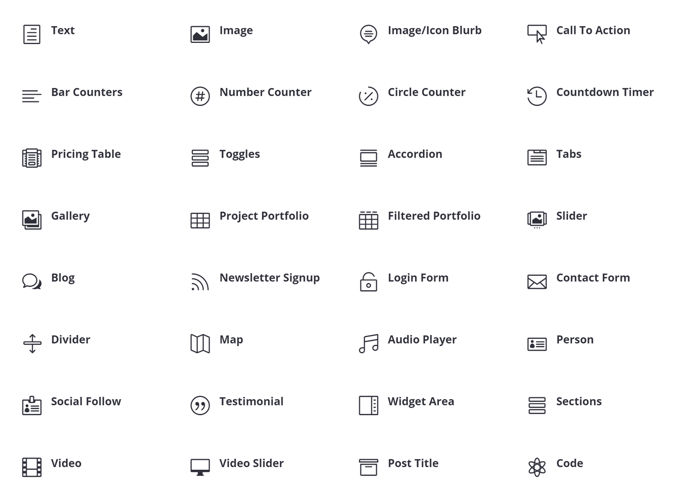 In addition to fairly standard content modules, such as images, text, buttons, and galleries, you'll find a powerful selection of features, which you normally need to install additional plug-ins to use. Such modules include sliders, price tables, testimonials, portfolio layouts and more.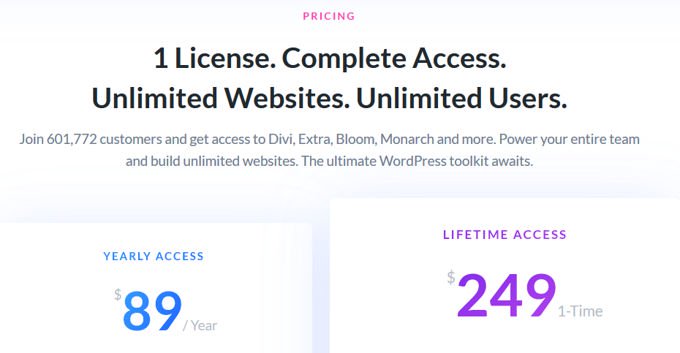 Furthermore, all Divi Builder modules can be customized by means of the WordPress Customizer interface, so you can guarantee that each component on your site works with your general design. You are additionally allowed to add your very own custom CSS to customize your designs and the components they contain.
In addition, on account of the live review capacity of the Customizer you can quickly observe what impact your progressions have on these modules. It is significant that the Divi Builder is currently likewise accessible as an independent WordPress module that can be utilized with any theme.
Pre-created layouts and templates
At the season of composing, the Divi Builder had +800 designs including +100 site packs, and new formats are routinely included. On account of this you can utilize one of the pre-manufactured site bundles or blend and match the individual page formats to make your very own tweaked site. Obviously, making your very own special web architecture is likewise conceivable starting from the earliest stage.


Each of these pre-made designs can be altered by means of the previously mentioned Divi Builder, giving you adequate power over how your site looks. After you have made your modifications, you can spare your own designs for rehashed/future use.
Ready-made homepage lay-outs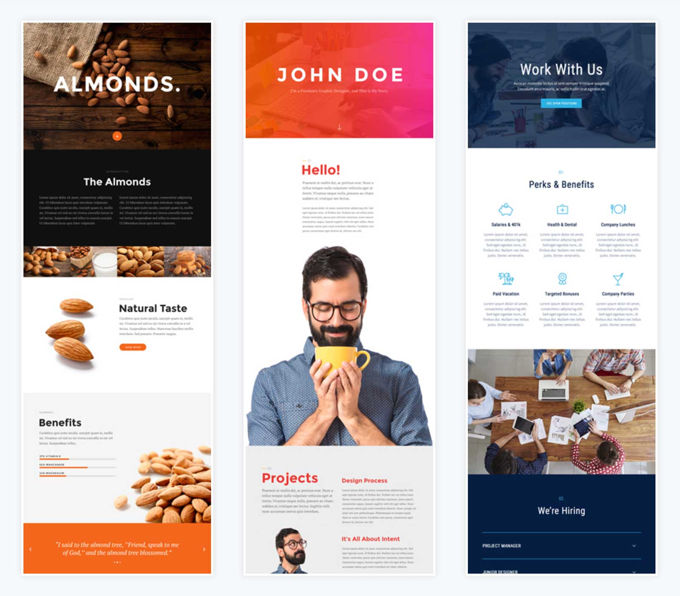 Notwithstanding the landing page formats, Divi additionally contains various portfolio designs for distributing your work on the web.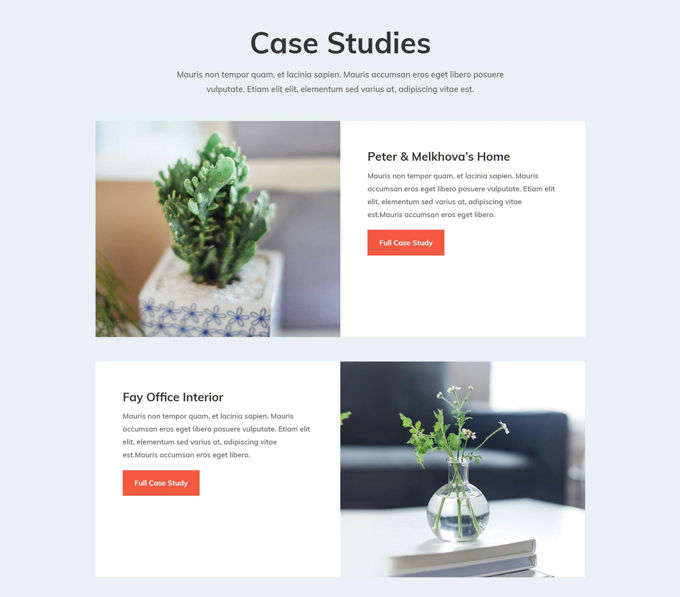 You will likewise locate a decent choice of interior page designs that are appropriate for making both private- and business sites.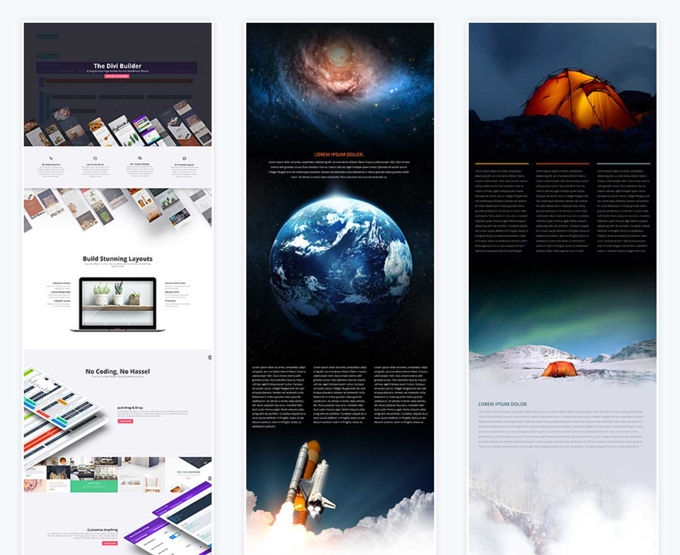 New Divi design bundles are normally discharged by the Elegant Themes group and reported on the Elegant Themes blogsite. Moreover, this growing library with page formats and site demos, rather than nonexclusive stock photographs and pictures, contains unique photographs and delineations made by the web designers at Elegant Themes. You are free to use these open source photos, illustrations and other content on the websites you create using Divi, including commercial projects, without any license restrictions.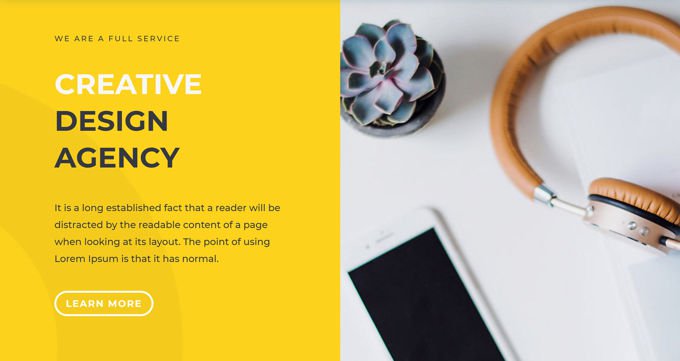 A legitimate analysis of Divi in the past was that, not at all like Avada and some other famous WordPress themes, Divi did not contain full site demos, yet just individual page layouts. The Elegant Themes group has completely tended to this issue and Divi clients presently approach probably the best site demos right now accessible and more are being included.
Divi leads split testing tool
Another component that was included version 2.7 was the Divi leads split testing tool. This incredible advancement device makes it extremely simple to make numerous varieties of your page components, for example, buttons, pictures, or call-to-activities and afterward show them to various fragments of your group of spectators. The reason for this is to discover which version conveys the best outcomes.


Split testing is fundamental for each site working in view of a particular objective. On account of Divi Leads, the whole procedure of enhancing your site for higher objective conversion proportions is currently extremely basic. The A/B testing usefulness of Divi Leads plans to expel speculating from site optimization.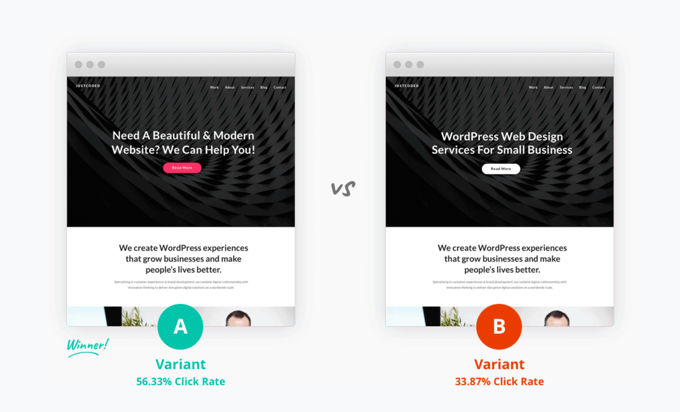 In the event that you click on a component in your Divi Builder format, you can make at least one varieties of that component. You can characterize your objective, at that point kick back and trust that the outcome will come in.
Theme options
Through the Divi theme options panel you can make an enormous number of changes to your site. This incorporates the joining of social media, the quantity of present posts to be shown all the while (and how to display them), navigate- and menu settings, and ad promotion.

In any case, with regards to customizing of your site, you will locate the most significant theme options through the instinctive WordPress Customizer tool. Through this interface you can change the design settings, typographic decisions, header properties, footer components, button styles, color variations and substantially more. Backing for the WordPress Customizer gives you much more authority over the presence of your site when you use Divi.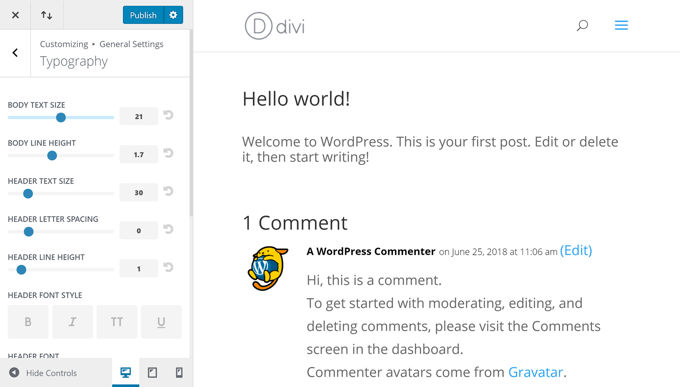 Since this is altogether done through the Customizer, you get a live pre-view of your changes as you make them.
Transferability between web sites
Another region where Divi sparkles is the transferability, for example the simplicity with which you can move your work, settings, formats and different resources between Divi fueled sites. On the off chance that you are a website specialist who makes locales for clients, or on the off chance that you have different own WordPress sites, this is presumably a colossal draw possibly sparing you impressive amounts of time and exertion since you can rapidly import and fare content between sites.
Website SEO
Our project, creating a website with Wordpress and Divi Theme is now over, but to have a fast-loading website that is found is not enough. Read on and install the SEO plugin Yoast to help you with your texts, keywords and sitemaps (free version is good enough). Install a good cache plugin and put your website on a good CDN-network for amazing page load speed.
If necessary, read our complete manual to install the cache plugin and CDN: Fastest CDN config, Stackpath + Cloudflare + WP fastest cache