Fastest and cheapest webhosting for WP [2023] 💥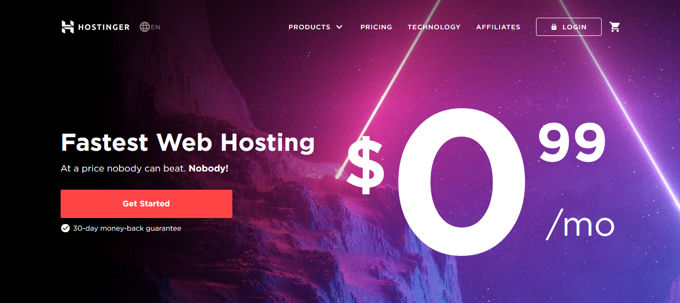 Advertisement


Do you want to buy a good hosting with a domain quickly? This article is intended for the layman who is quickly looking for some instructions to get started. We are therefore not comparing hosters here. There are certainly more good hosting companies, but we recommend the best in our opinion, and that is Hostinger.
Go to Hostinger.com and start figuring out a good domain name. You probably already prepared this yourself and you know what kind of name you want. So check if it is available.
After selecting the domain, we select a hosting package. Choose the package that suits you best. You can also start hosting by pressing the homepage Hostinger.com scroll down until you see the image below. PLEASE NOTE - that afterwards you still order your domain before you proceed to payment.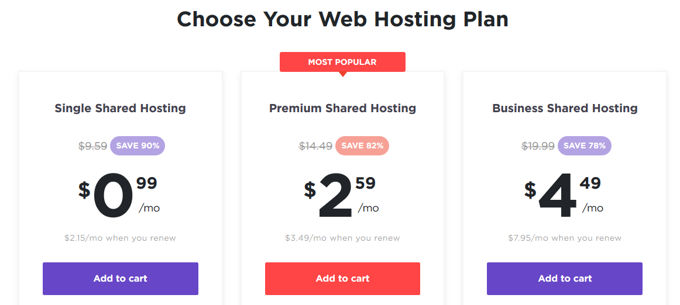 Click "Add to cart".
Next screen choose the 12-month option, so you have hosting for only 4.49 dollar per month and the best hosting available. If you want more advantage, take it for 2 or 4 years and click "To the checkout". See image below.


Next screen: Enter your name, e-mail address and password. Click "Create account and pay". Confirm the e-mail you receive and you will receive your login data by e-mail.


The next step is to install Wordpress. Click on the button below, we will deal with that in another article.