Uncode vs Essentials comparison [2023] 💥

Essentials vs Uncode, we compare these themes on loading speed, number of demos, quality of the demos, type of page builder they use and how easy they are to adjust. Both multipurpose themes have very good sales figures on the Themeforest marketplace. How do these themes relate to each other?


Today in this Uncode Theme review for [2023] we will take a look at why the theme is so popular and has been sold 75,000 times in a short time. Do not confuse that score with free themes, as much higher numbers are a lot easier to achieve. Uncode claims to be a Woocommerce theme of itself, mainly aimed at building web shops, but that would be short of the theme. This is a fully-fledged multipurpose theme with web shops as a specialty.
Advertisement


UNCODE WEBSHOPS
Uncode is an absolute top theme when we talk about Woocommerce compatibility, everything has been thought of. The Uncode theme has all the gadgets that one can expect from an adult webshop. Single product pages can be fully customized, just like the Cart and Check-out pages. The theme has a Quick-view, Side-cart, Wishlist and much more.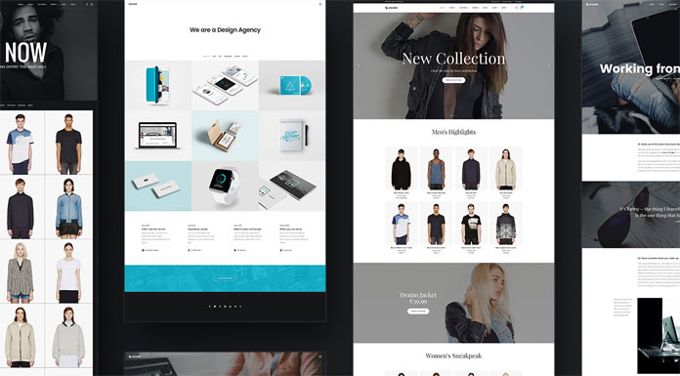 UNCODE LOAD SPEED
Another thing that was considered during the development of Uncode is loading speed, the theme is quite fast as can be seen in the image below with a GT-Metrix speed test. Mobile loading times were also considered, as the theme rescaled all images to the correct format for all types of devices. For example, small images are loaded on mobile and large images on desktop.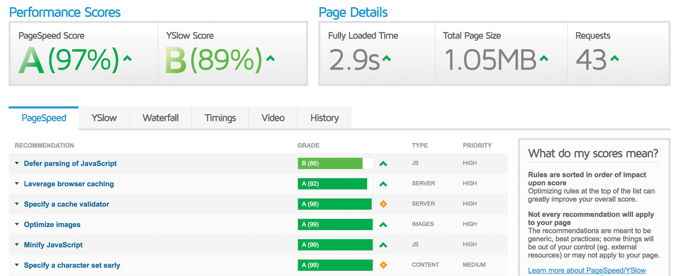 UNCODE FRONT-END EDITOR
Uncode works with WP-Bakery pagebuilder, which I am honestly less fond of, but the new front-end editor is of course more than okay. A lot of themes like this suddenly have Elementor as a page builder in new upgrades, and I think we don't have to wait long for this at Uncode. Of course we prefer to work with the best editors out there, which are Elementor Pro or the Divibuilder.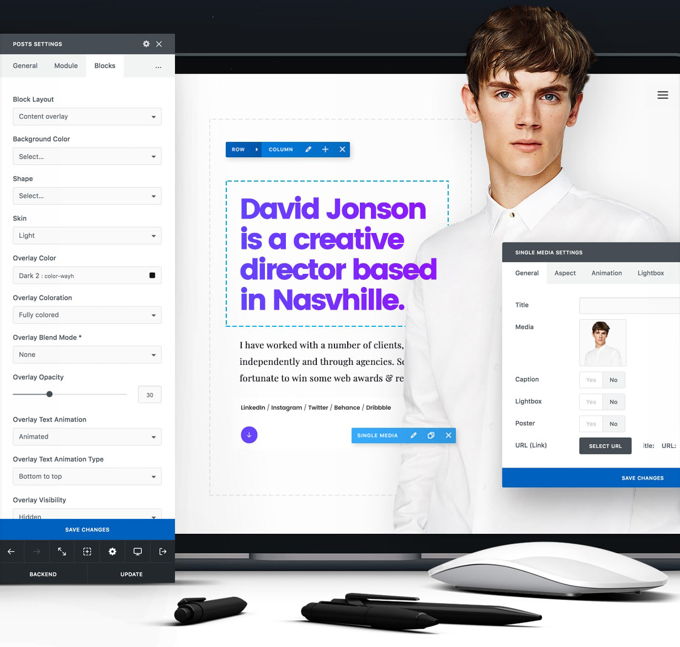 UNCODE THEME REVIEW: VIDEO
UNCODE DEMO-DESIGNS & TEMPLATES
Uncode offers 70+ demo designs from which you can start your new website without much effort. These designs can be imported with 1-click. Aside from ready-to-use website demos, there is also a library of page and section templates.
Templates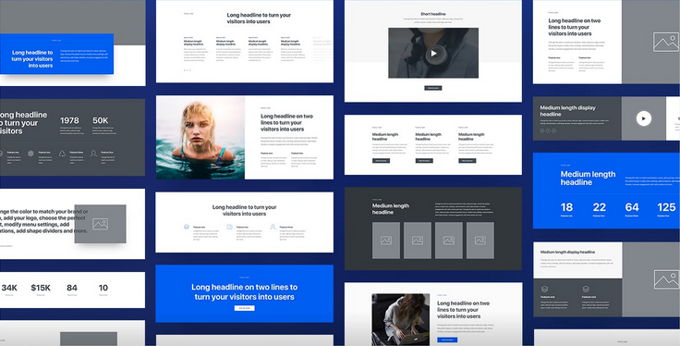 Demo-designs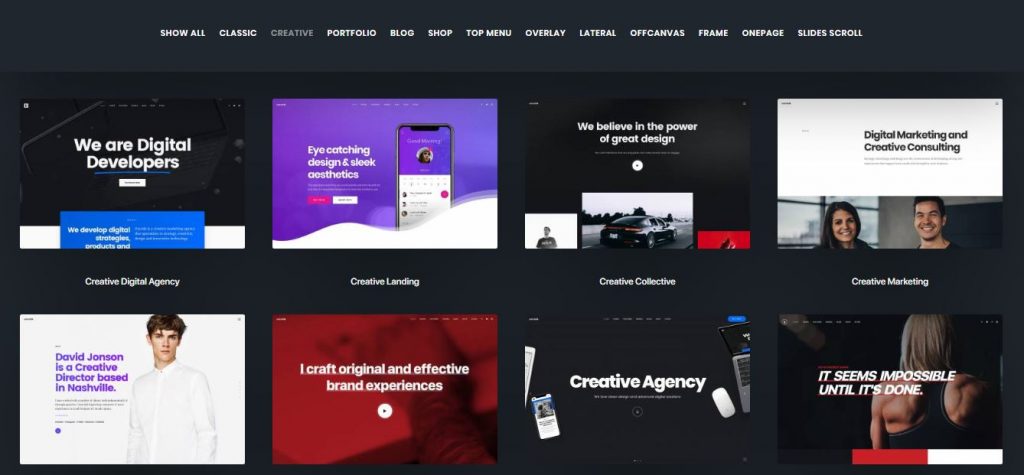 UNCODE FREE PREMIUM PLUG-INS
Finally, in this Uncode Theme review I would like to talk about the many premium plug-ins that the theme offers. WP-Bakery costs around $ 65 on its own and you get an upgraded version of it here. I am not going to list them all, but striking are also the 2 incredibly good and quite expensive slider plug-ins, namely Revolution Slider and LayerSlider. See image below.
Free plug-ins


UNCODE THEME REVIEW: PRICING
The Uncode theme costs $ 60, which seems like a great price. The fact is, if you put $ 30 on it, you Divi Theme has what is a lot better. Uncode has a license for only 1 website, Divi can be used on as many sites as you want.
UNCODE THEME REVIEW: CONCLUSION
Uncode is certainly one of the better premium themes out there, but unfortunately it does not reach the real top. It cannot be denied that it is capable of producing very professional web shops. There are much better page builders that use other themes but not (yet) Uncode. Before purchasing Uncode, I would definitely take a look at my article for best themes for [2023] and pick a theme in the top of it. You can use those themes on as many sites as you want, and Uncode only on 1 website. That quickly becomes very expensive if you have multiple websites.

Essentials is one of the Wordpress themes that is rapidly emerging. Not surprising because the theme offers many special qualities and is 100% compatible with the most popular page builder out there, Elementor. The theme is suitable for any kind of webshop, blog or website. This theme excels in a huge number of demo websites and demo pages, just like another theme from Pixfort: Soledad. What immediately struck me is that they have copied a lot of Divi , the most popular theme there is. This includes the animations, the Shape Dividers and much more. Those are things that made Divi unique, but in Essentials you have a kind of Divi copy.
ESSENTIALS RATING
Below you can see the rating that Essentials gets from people who bought the theme, and I must immediately say that 4.96 is an absolute top score. Such high ratings are very rare and so I certainly expect this theme to rise even further in the rankings.


ESSENTIALS INSTALLATION AND DEMOS
Installing Essentials is very easy. The theme does not have a free version so you will have to buy it first and it can simply be installed via the standard Wordpress theme installer.
It is recommended to install one of the many ready-to-go designs. Essentials offers about 30 very nice complete designs for web shops in all niches out there, so furniture, tools, clothing, etcetera. The theme is still very new and there will certainly be many more website demos soon. In addition to the website demo, you can also choose from 585 individual page demos. All demos are available for both Elementor and WP-Bakery Pagebuilder, both page builders that you can use with this theme.

ESSENTIALS SPEEDTEST
We perform a speed test with the theme under quite optimal conditions, so with cache plug-in and all images optimized. This theme indicates that it is also specialized on loading times and the results are very good as can be seen in the image below, but there are much faster themes of course.
with optimized images and cache plugin

ESSENTIALS HEADER & FOOTER BUILDER
Essentials offers one of the best Header & Footbuilders that allows you to style your header just the way you want without any technical knowledge. Essentials also has a dozen standard header styles that can be installed with 1 click.

ESSENTIALS THEME REVIEW: PAGE BUILDERS
All material such as demos comes in Essentials for 2 good page builders. You can use both a tuned Elementor-Free and a tuned version of WP-Bakery page builder, however you want. If you are going to use Elementor it is definitely worth buying Pro version.

ESSENTIALS THEME REVIEW: ELEMENTS
The Essentials Theme is packed with elements, below I will discuss a few separately if you want to know more then check out their own site where you can find info all over all elements. I have to say that the quality and number of elements are impressive, this is a great theme. So much has been copied from Divi that there is no other option already has the Divi Theme even more gadgets.
ESSENTIALS SHAPE BUILDER
For example, as mentioned earlier this has been copied from Divi, the Shape-Builder is a great tool. You can create beautiful backgrounds made of shapes on pages as well as blog articles and in different sections if you want. These shapes can even move and colors can be adjusted very quickly.
ESSENTIALS POP-UPS
Divi had it and now more and more themes are coming with it, a built-in pop-up Builder. I must also say that Essentials did not just copy stuff but did its best to surpass Divi. This Pop-up Builder is great and offers a lot of standard pop-up layouts. All buttons in the menus can be linked with pop-ups and pop-ups appear, for example, when visitors lowered pages so that you can quickly tell them something with your pop-up.
WOO: ENHANCED PRODUCT PAGE
With Essentials you can also build a very professional webshop. There is no lack of the best possible features for Woocommerce as good themes specialized on Woocommerce such as Ocean-WP have. Enhanced Product Page allows you to display your products in different styles to enhance your products.
ESSENTIALS WOO: WISHLIST
Wishlists have been around in themes for a long time and are very practical. Your customers can record in their account what they want to order later in your webshop by clicking a heart next to the product.

WOO: SLIDING CART
Your shopping cart can be called up at any time and will slide in nicely from the right. I'll leave it at this because there is so much more that this theme can do, but via the button below you can view it all on Essentials own site if you want.
ESSENTIALS THEME REVIEW: CONCLUSION
There is nothing bad to say about this theme. This is one of the best themes out there to build both websites and web shops and it is rising in the rankings and with every upgrade it is better again. It works perfectly with the Elementor pagebuilder and that's great. I previously indicated that Essentials is a kind of copy of Divi, although Divi is even better, I think. Therefore, as good as Essentials is, I would rather take Divi if you want even more options.
Of course, a large team has been working on Divi for years and it is therefore a lot more stable and without errors. Also, Divi can be installed on as many sites as you want and it only costs $ 89 and comes with the Divibuilder full version! Essentials comes with Elementor, but that's the free version we're talking about then. Essentials costs $ 59 per website you have and is well worth the money, but if you have multiple websites then Divi is without doubt the better choice.
Essentials vs Uncode conclusion
First of all, thank you for reading this Essentials vs Uncode comparison to the end. Both themes are 100% compatible with Elementor page builder, which is great, although Essentials does its best to offer a good page builder itself, which works well. If you have the money to install Elementor Pro I definitely would , the difference between free and pro is very big. Uncode is a multipurpose theme with a lot of settings, one has to love this, some hate it because sometimes things are so hard to find. Essentials loads a bit faster than Uncode and is also very versatile and easy to customize. Both themes are definitely worth their money, provided it is only for 1 single website.
In case you want to provide 2 or more websites with a theme, I do not recommend both of these themes because then it will be much too expensive, since a separate expensive license will be required for each website. In that case, you can much better use Astra or Divi as it will save you money for multiple sites. In addition, these latter themes are ranked higher in my top 10 themes for [2023] than Uncode and Essentials.