BeTheme vs Hello Theme comparison [2023] 💥

HELLO vs BeTheme, we check both of these themes for their qualities in combination with their page builders. Be-Theme has its own page builder, Hello uses Elementor. Hello is a free theme, but the pro version of the page builder costs $ 49. The Be-Theme costs $ 59 on the well-known Themeforest marketplace. We'll start with Hello, which doesn't mean it would be any better.
Advertisement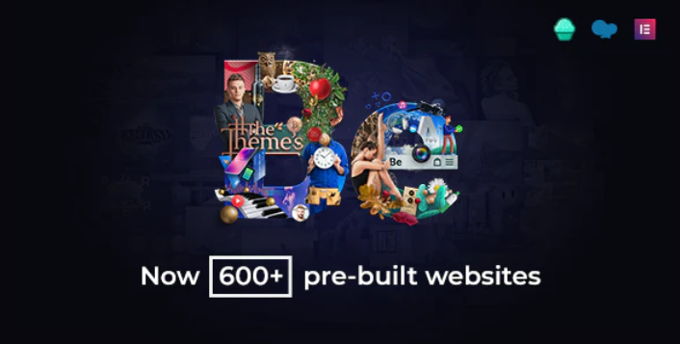 In this Be Theme review we pay attention to the pros and cons of this great theme. What is immediately striking is that the design is fairly simple but very stylish. As soon as people start working with the theme, they immediately realize that adjusting the theme is much easier than is the case with many other premium themes. The many functions of the theme will be examined in the remainder of this review.
Be Theme review lay-out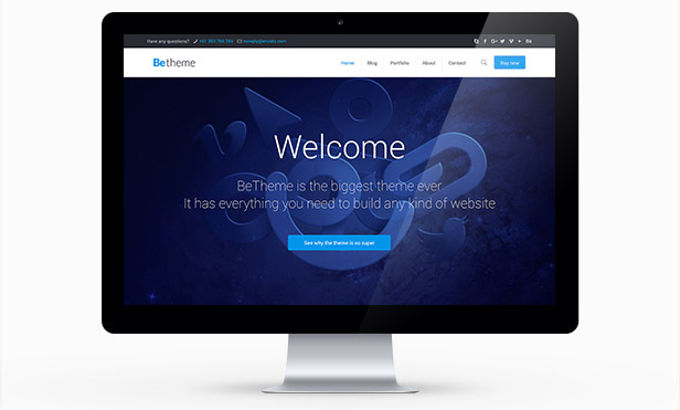 The Be Theme comes with no less than 600+ different demo websites that can be installed with one click. You will find several suitable themes for each niche from which you can start building your own house style. As a web designer I quickly find a suitable layout for websites that I build for clients with the Be Theme.
A few demo-examples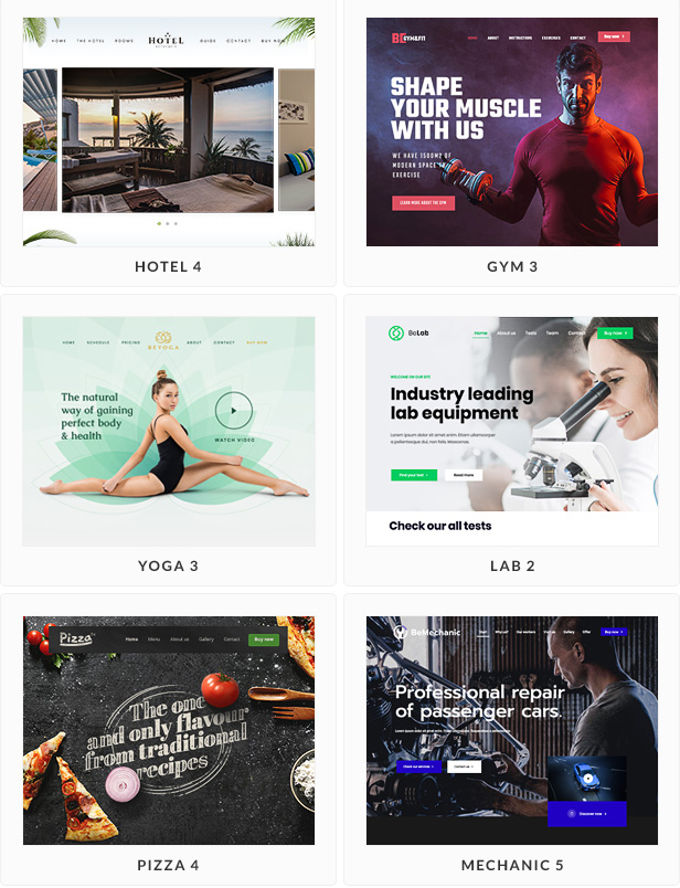 To be honest, I have to say that the Be Theme is perfect for creating a cool site that works really well, but for a real top website where they want to pay a lot of attention and make a great impression ... it is better to use a different premium theme. Reviews for such themes can be found in our overview of top themes for [2023]. The Be Theme is perfect for the beginner!
The developer of the BeTheme is Muffingroup, an elite seller on Themeforest with around 15 products on sale, the most are themes. Muffingroup brought in many valuations such as recommended author, monthly bestseller, power elite author and weekly bestseller. You can imagine that they deliver a solid product. The Be Theme has an average rating of 4.62 which is very high. The theme has been sold 267.893+ times since 2014.
Muffin Builder, a drag & drop pagebuilder
The Be Theme has the Muffin Builder built in to quickly make adjustments to your site. The Muffin Builder is a drag & drop page builder that is more than satisfactory and has all the necessary options. Choose one of the 600+ layouts and add items to your pages, it works easily and very well.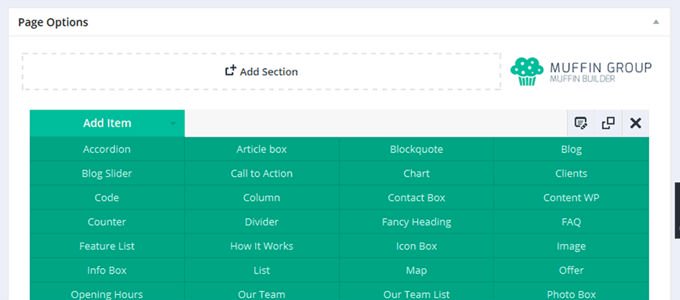 Be Theme review: WP Bakery Pagebuilder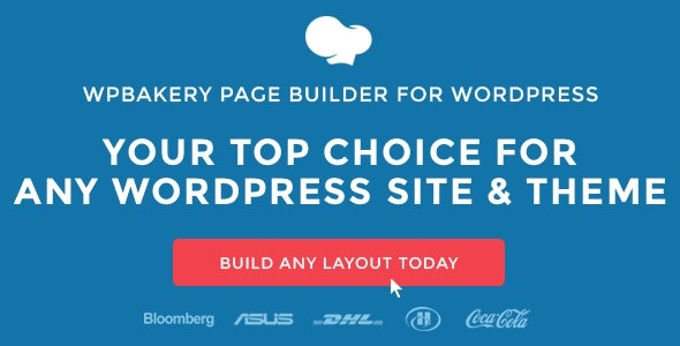 Instead of using the Muffin Builder, use the WP Bakery pagebuilder, a page builder with more fame then this is possible, this is also supplied in the Be Theme. The choice is yours. This page builder also works with drag & drop and is also a great tool to be able to build beautiful pages with great freedom and to purchase them separately, you have lost no less than $ 64. Personally, this is one of my favorite page builder because it features practically all the top themes and there are many add-ons for it.
New: Elementor compatibility
Since 2021, the BeTheme has also been equipped with Elementor, and with quite a few extra widgets as shown below.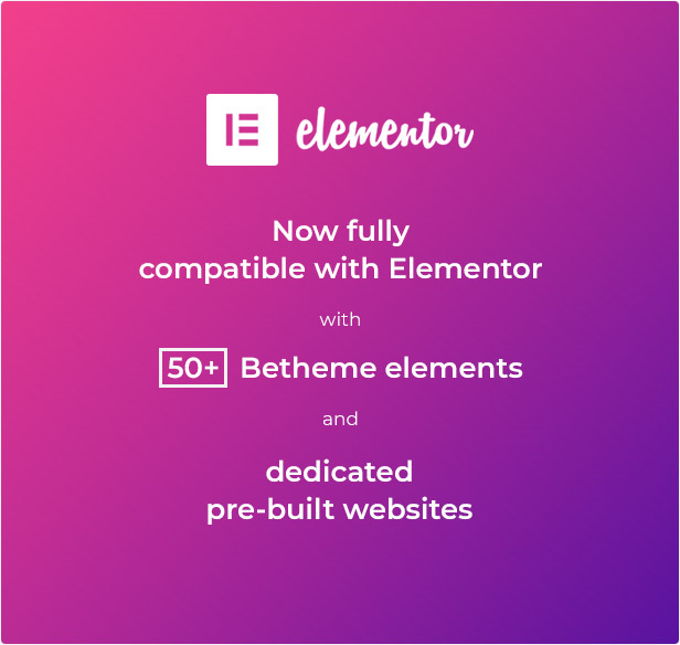 Video en Parallax Backgrounds
The BeTheme supports the use of parallax backgrounds that will leave a pleasant impression for your site with your audience. Full width and video backgrounds are also possible. Together with a decent styled page you can give your website a professional look in this way. During the writing of this BeTheme review, this kawlity of the theme quickly stood out.
20+ different header styles
The Be Theme contains 20+ standard header styles that you can use this way. The logo can be placed in multiple places together with the menu. Normally a menu is at the top but you can also use a left or right menu. The headers can be adjusted as much as you want in the Be Theme. Everything can also be adjusted in terms of fonts, font sizes and colors. The Be Theme allows different headers and even logos per page.
Shortcode Generator
A short code can be generated for practically all functions in the theme. You can then use this to integrate these functions into every page, post or widget.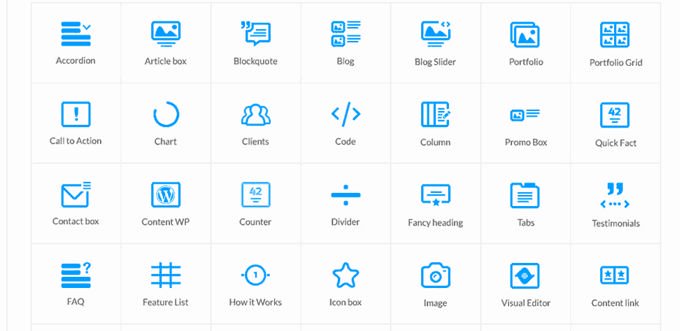 BeTheme Extras
The Be Theme also offers you the following options: 600+ different fonts, custom Widgets, Revolution Slider, WooCommerce Ready, RTL support, Mega Menu, visual icon selector, unlimited sidebars, Bonus Premium Plug-ins, maintenance mode, Google Maps Styles, BuddyPress Ready, Styles for ContactForm7 and Gravity Forms.
Compatible with WPML


Ready for translation with WPML with which you can create multilingual websites.
Visit Be theme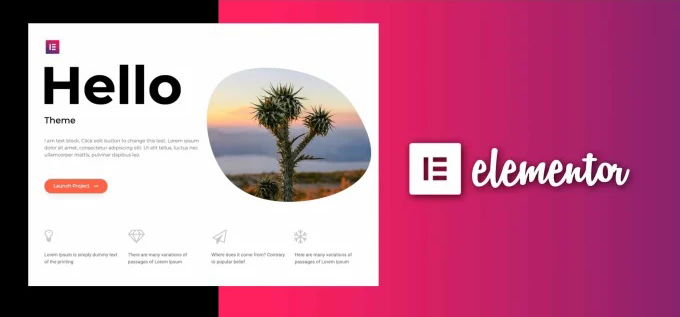 In April 2020, Elementor released its own theme, the Hello Elementor theme. Not a bad idea because many people wondered which theme to use with Elementor, that is now more or less clear.
Since Elementor has so many possibilities, there is sometimes a battle between Elementor and a Wordpress theme, which also offers the same possibilities. That is redundant and not necessary. People prefer to use a theme like Hello Elementor, which leaves everything to the page builder but in itself offers a stable basis for the website.
Of course there are also themes such as Astra Pro which is also fully focused on Elementor and only extends it extra. Such a theme is of course a lot better than Hello, but one must have a great knowledge of themes and page builders to know this at all.
HELLO RATINGS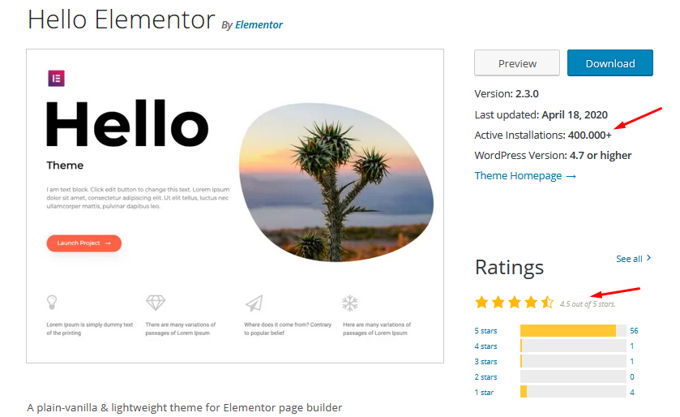 Hello has a 4.5 out of 5 rating on Wordpress.org. A number of people apparently expect something special and think it is too basic, at least that is my conclusion. However, it is seen that the theme has already been installed on 1.000.000+ websites despite its short existence, which is unprecedented.
HELLO LOADING TIME
We are doing 2 tests, the first without a cache plugin, the second with the best cache plugin installed, WP-Rocket. As expected, the theme loads very quickly, it is after all a minimalist theme.
Without WP-Rocket cache plugin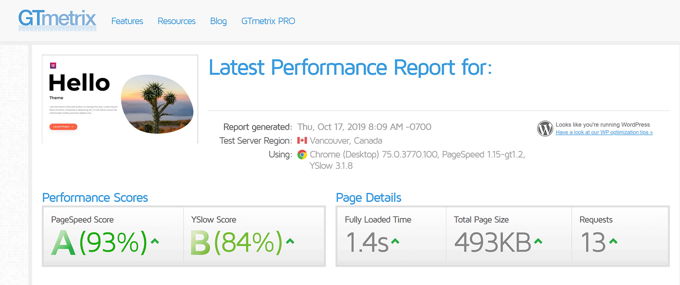 With WP-Rocket cache plugin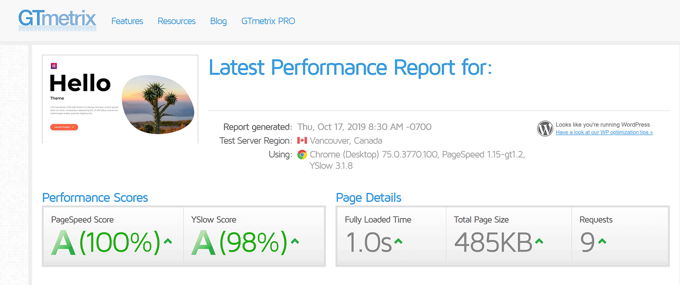 HELLO CHILD-THEME
Creating a child theme is not that difficult, but you still need to know how. For those of you who don't know, on Github becomes a ready-made child theme for Hello Elementor offered. Ultimately, a child theme is little more than a functions.php file and a style.css stylesheet. Install both the theme itself and the child theme with the same name. Activate the child theme and you can edit these files there. If you upgrade your theme, these files will not be overwritten if you changed them.
ELEMENTOR FREE
After you have installed the theme, you will see that there is really little of a theme, which is also the intention. There are no sidebars, no footer and no header. There are no theme settings as other themes have and you cannot adjust anything via the WP customizer. Everything is left to Elementor with this theme, but don't worry because Elementor can do everything.
Elementor allows you to construct the complete pages and posts through sections and columns using its templates as shown below.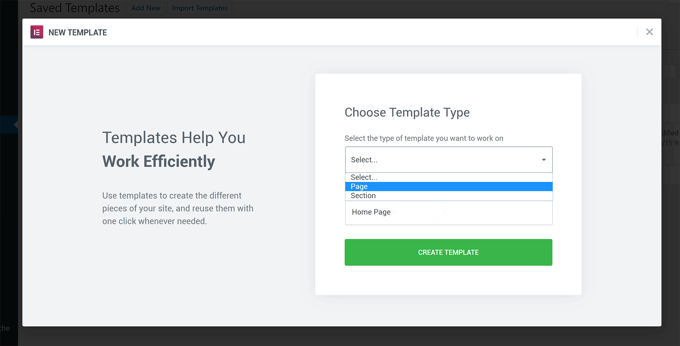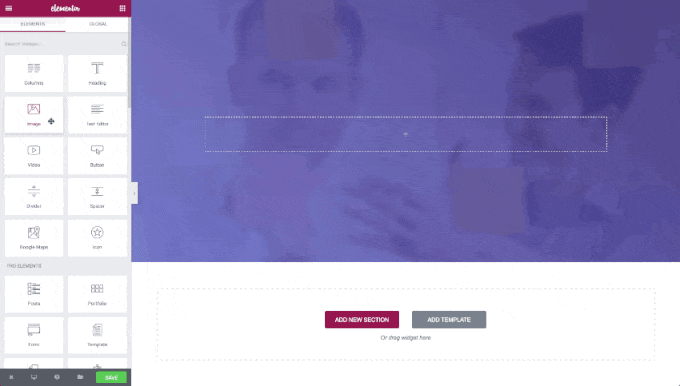 ELEMENTOR PAGE DESIGNS
You don't have to build everything yourself, of course. Elementor offers demo layouts for pages from which you can start the design. This is something that premium themes also offer, but Elementor can do the same and more as most of these themes.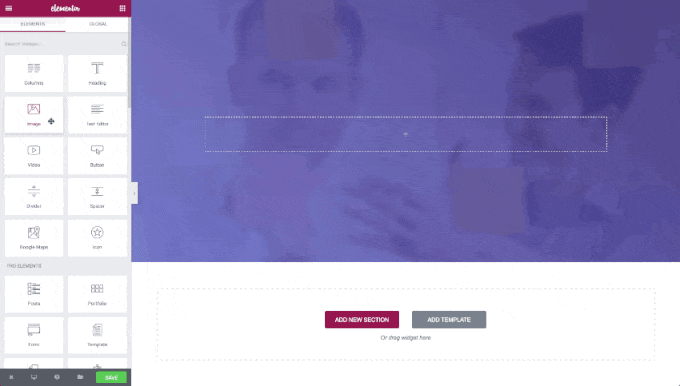 ELEMENTOR PRO
Despite the fact that Elementor Free is a nice page builder, the difference with Elementor Pro is huge. Only here will you get full control over your header, footer, and hundreds of demo designs. The Pro version contains 50+ extra widgets compared to the free version, form builders and a sea of options for shops with Woocommerce. It is highly recommended to upgrade to Elementor Pro. Via the button below you can read my review for Elementor Pro.
Hello vs BeTheme conclusion
First of all, thank you for reading this Be-Theme vs Hello comparison to the end. Be-Theme uses the Muffin-Builder, Hello uses the absolute top pagebuilder Elementor. I personally prefer to work with Elementor 10 times. Both Hello Elementor and Be-Theme offer many 1-click install demo designs. Be-Theme offers these in very large numbers, however, the quality of the designs of Elementor are much better. Since they are roughly the same price, the choice is easy for me. Hello with Elementor is 10x better than Be-Theme. By the way, there is also a free version of Elementor, so you don't spend anything and I always prefer it over Be-Theme. Of course Elementor can also be used in Be-Theme, but that is beyond the comparison we make here.