The best managed Wordpress hosting [2023] 💥


Looking for the best managed Wordpress hosting? We are talking about the cream of the crop when it comes to Wordpress hosting. It comes with many exclusive services that will make your website super fast and secure. These services are not available with regular hosting. Don't be alarmed at the high prices. You will get more value for your money.
Advertisement


Prices start at $ 20 per month for a single website. For small businesses, it will generate hundreds of additional sales if your website loads in a few seconds more quickly. However, larger companies can make thousands to tens of thousands of extra sales if their website loads in a matter of seconds. These providers offer free testing and no money back guarantees. Here are the top 5 hosters. It is not worth listing 25 hosts when the top 20 are inferior to the best 5. Hosting companies have data centers around the globe, so you can pick a country or city where your site will be hosted.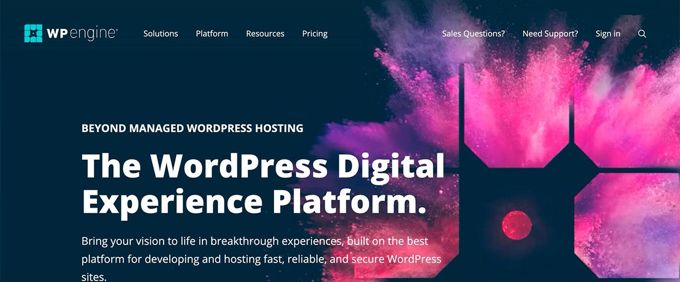 We start with the only managed Wordpress hosting provider recommended by both Matt Cutts of Google and Matt Mullenweg, the founder of Wordpress. With such references it is clear that WP-Engine is a top product. This hosting provider is completely dedicated to customer comfort, lightning-fast loading times and with WP-Engine you automatically have access to another top product, namely the Genesis Framework. You never have to buy themes or plug-ins again with this and has a 1x complete package.
Speed
WP-Engine is certainly the best managed Wordpress hosting of all in terms of loading times, especially in combination with the Genesis mentioned above. Their advanced Cache Technology makes the use of Cache plug-ins completely unnecessary. You only build sites, WP-Engine ensures full optimization of them.
Security
To ensure that your websites run smoothly, they are monitored 24 hours a day. WP-Engine requires login hardening on your panels and websites. Firewalls and DDoS detection keep hackers away. Servers and websites are protected with the most recent technology. SSL Certificates are available for free and provide Traffic Encryption.
Comfort
WP-Engine will repair your website if it is compromised by hackers, but there is almost a guarantee that hackers will not be able to bypass the security. This hosting includes free SSL certificates and CDN, as well as automatic backups with numerous "restore points". WP-Engine has won awards for their speed and quality of service over the years.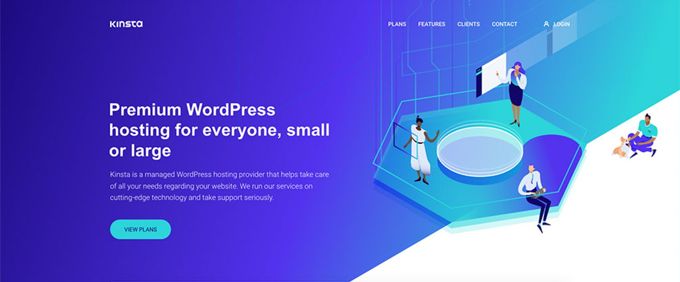 Since Kinsta has cut its costs it is now one of the most well-known managed Wordpress hosting companies. Their service has always been insanely excellent, but they were a bit costly. Kinsta has made sure that everything is in order to ensure your website loads extremely fast and gives an excellent level of security.
Speed
Kinsta uses lightning-fast Google Cloud Platform. CDN allows your website to be delivered from any local server anywhere in the world, further reducing loading times. Kinsta uses only the most recent technology, such as PHP 7+, HTTP/2 and NGINX. Kinsta ensures that your websites have optimal image and cache optimization. You don't even have to do any of it manually.
Security
Hackers can be stopped by DDoS detection, Login Hardening, and Firewalls. Your website is also monitored 24 hours a day via Uptime Monitoring. If your site goes down, immediate action will be taken. Kinsta will return your website to its original condition if it is hacked.
Comfort
Free transfer of all your websites no matter how many. Backups of your websites are automatically made which you can restore yourself with 1 click. You have access to a "Sandbox" in which you can test websites, plug-ins and themes without them being online. Once 100% in order, you can put it online again in 1 click via 1 click.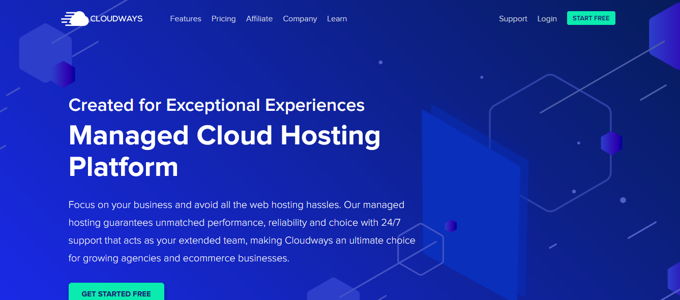 Cloudways offers advanced features like the ability to display Wordpress websites from other clouds, such as Digital Ocean and Amazon Web Service. Cloudways is not recommended for beginners. Cloudways, however, is a Wordpress hosting that can be managed by experienced webmasters or large companies with specific requirements.
Speed
Websites have their own resources, which means that they can use RAM memory and bandwidth. Cloudways utilizes advanced caching systems like Varnish, Redis and Nginx. Your website environment is equipped with Auto-Healing and the most recent technology. This means that any problem you have is immediately fixed.
Security
Cloudways uses OS-level dedicated firewalls. You have free SSL certificates, and OS Patches are routinely run on your server. Two-Factor authentication can be enabled, which provides additional security. Malcare, their partner, provides Bot Protection to stop Brute Forece attacks.
Comfort
Cloudways automatically creates backups and offers 24/7 monitoring. Great support is also available. There are many integrations and add-ons available, including WP-CLI and Supervisord. Click the button below to see all of their integrations and add-ons.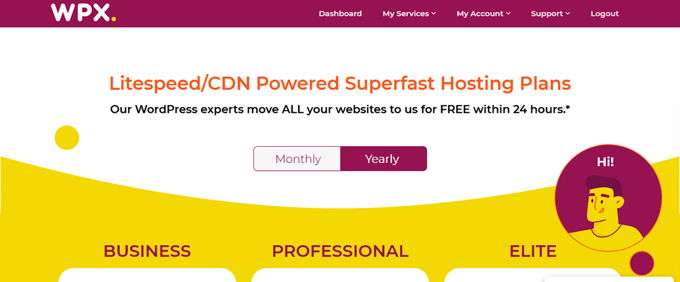 Traffic Planet Hosting was once called WPX-Hosting. WPX-Hosting is a great hosting provider for e-commerce websites, as they make the most of the internet spikes. WPX will sponsor your Wordpress hosting. WPX guarantees that approximately 1000 dogs are adopted each year by WPX.
Speed
WPX-Hosting claims it is the fastest Wordpress hosting. Their site boasts statistics from the Pingdom speed test which shows that they are faster than any other provider. While I'm not sure what the truth is, one thing is certain: they have fast servers. Their servers are fast because they use optimized cache, no CDN, and only the best-spec SSD servers.
Security
WPX-Hosting has both DDoS Detection (and Firewalls) to protect you from hackers. WPX also offers free site recovery for hacked sites. WPX-Hosting has a high level security so there is no chance of getting hacked.
Comfort
Many top hosting providers offer free website migration to WPX-Hosting. You can only move one website per hosting package. This company provides excellent support. They offer free backups and many restore points, just like all hosters who are self-respecting.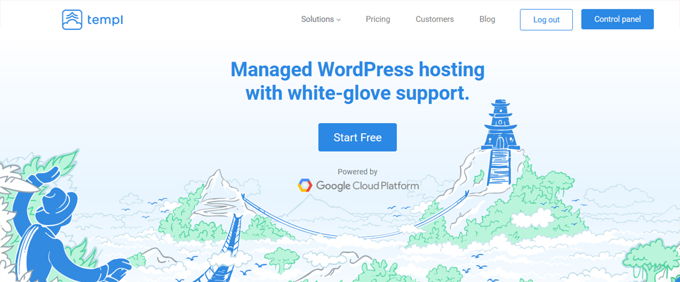 Templ offers all the features you would expect from a top-rated Wordpress hosting service. Templ is known for its fast loading times, as described below under "speed". Templ is a new company that has been in existence since 2017, but they have already established a large customer base. This is because they deliver a great product.
Speed
Nginx can replace Apache. Advanced programs like Redis, Quic and Brotli can use cache. You can also get Templ's free CDN which stores your websites on local servers so visitors can download them faster. MariaDB databases can be used instead of SQL. This provides even more speed. Everything has been considered. Click the button below to see the details.
Security
Safety is easy to understand. Your website will be added to the Google Cloud, which will provide the same security level as Google Search and Google Mail. You can read the next page to learn more about how Google protects its servers.
Comfort
Wordpress is very easy to use via WP-CLI. You can also use SSH to connect to Templ. Templ will keep backups of your website for a month, before they are overwritten. Backups are kept on an external server to ensure safety. Access to a test environment is available. You can create sites in this environment without having them online. However, you can upload them anytime with just one click.
Yes folks, these were the 5 best Wordpress hosters out there. There's little point in showing a list of 15 more hosters that are worse so we don't go any further here. It may be interesting for you which are the fastest Wordpress hosting companies and possibly also the best Woocommerce hosters. Good luck with your choice!