Best managed Woocommerce hosting [2023] 💥

Looking for the best managed Woocommerce hosting? Here we show you a list of the best-of-the-best when it comes to Woocommerce hosting. With these hosters you get many extras that make your websites super fast and very safe. It is logical that these hosting providers also charge a bit more than average hosters.
Advertisement


Prices are around $ 20 per website per month. I would say, don't shy away from this because if your website only loads 1 or 2 seconds faster, it will quickly generate hundreds of dollars extra. At medium or large companies, the turnover quickly increases thousands to tens of thousands of dollars or much more when it comes to mega companies like McDonalds. Virtually all of these providers offer you a one-month money-back guarantee and many also offer the opportunity to test before purchasing a package.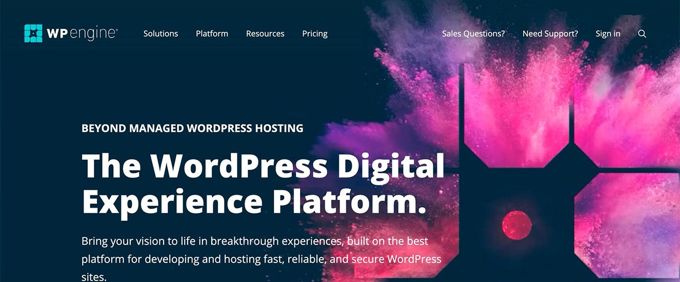 Our first managed Woocommerce hosting provider is recommended by Matt Cutts of Google and Matt Mullenweg, the inventor of Wordpress. In principle, better references are not possible, these people know what they are talking about. At WP-Engine you are assured of a very good service, super-faster loading times, and a website that cannot be hacked. As the only host on these pages, you get the Genesis Framework for free. A package of 40 beautiful child themes for Wordpress. Genesis ranks as one of the fastest loading themes for Wordpress with great code and enjoys the same credentials as WP-Engine. As a total package this is a great system, very suitable for large companies that own multiple websites.
Speed
It is recommended to install WP-Engine E-commerce Toolkit for optimal performance for web shops. With WP-Engine you have the cream of the crop in managed Woocommerce hosting. If you use the Genesis Framework for your themes, everything will work together flawlessly as it is all from the same developers. No other hosting offers such a thing. WP-Engine is also lightning fast due to their special Cache Technology with which Cache plug-ins are no longer necessary. Of course the CDN network also contributes to the speed.
Security
WP-Engine gives you free SSL certificates that provide Traffic Encryption. In addition, their servers have DDoS Detection and fire walls to prevent hackers. All server programs are always up-to-date, also an important safety factor. Also websites are monitored 24/7 with Monitoring and control panel and websites are provided with login hardening.
Comfort
Hacked websites are fixed instantly and for free, but the chances of a hacked website on their servers are very small. They have free backups so that you can restore websites to an earlier time if, for example, an upgrade goes wrong. Furthermore, WP-Engine offers free SSL certificates and free CDN so that your websites are offered to your visitors from servers all over the world.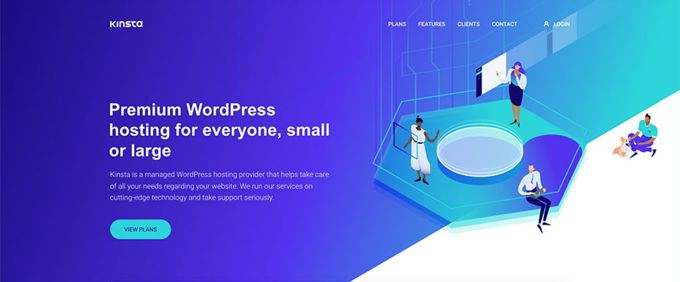 Kinsta used to be a lot more expensive but has always offered great service. Now that they are much cheaper they have very quickly won many new customers. As with WP-Engine, Kinsta offers a complete service where you can leave absolutely everything to them. Your websites will feel thrilled with their speed (loading time) and security on their servers.
Speed
Kinsta uses the lightning-fast and secure Google Cloud Platform, your websites have the same protection and resources as Youtube or Google Search. Only the latest versions of server programs are used, such as PHP 7+, HTTP/2, and NGINX. Kinsta has a perfect caching system and images are automatically optimized. At Kinsta you build your webshop and they do the rest.
Security
DDoS Detection, Login Hardening and Firewalls make it practically impossible for hackers to break into their servers. Your website has 24/7 Uptime Monitoring and every few minutes it is checked whether your website is running perfectly. This provider also restores all websites with which something is wrong for free, which also applies to hacked websites if that were to happen.
Comfort
Kinsta will transfer all of your website from your current hosting to theirs for free, if desired. Backups are made automatically. These can be restored by you with a few clicks. At Kinsta you have a special testing environment that you can use to test website, themes and plug-ins. If you are satisfied with the test, you do not have to start over in the "live" environment, but you can put your project live from the Sandbox in one go.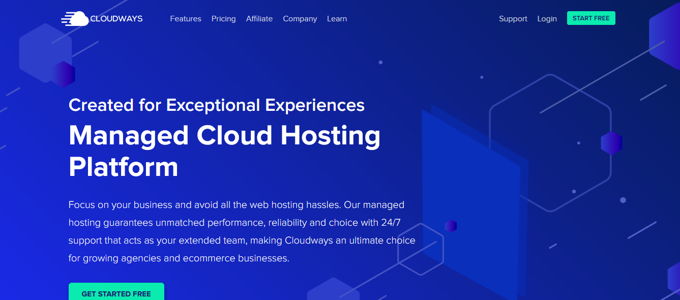 With Cloudways it is possible to show Woocommerce webshops from other clouds such as Amazon Web or Digital Ocean. We can say that Cloudways Managed Woocommerce Hosting is great for advanced webmasters and companies with high demands but less so for beginners. If you need special features, the chances are best to find them at Cloudways.
Speed
Your web shops have dedicated resources for memory (RAM) and bandwidth at Cloudways. Cloudways offers a choice of advanced caching systems including Nginx, Memcached, Varnisg and Redis. All providers on this page only work with the latest technology and that also applies to Cloudways. Your complete account has auto-healing which automatically solves most problems with your web shops for you should they arise.
Security
Your web shops are protected at Cloudways by dedicated firewalls (OS level). You get free SSL certificates and OS patches are regularly applied to detect possible problems. If desired, you can secure your account and web shops with TFA (2-Factor Authentication). There are bots that release Brute Force on your accounts, Cloudways has a partner with a special Bot Protection program that prevents these attacks.
Comfort
24/7 monitoring, automatic backups, A1 support, these are all things that go without saying at Cloudways. The additional add-ons and integrations are too many to list, but a few notable ones are: 1-Click Stop, WP-CLI and Supervisord. Check out their site for yourself if you want to know more about this. The button below links to the Cloudways website.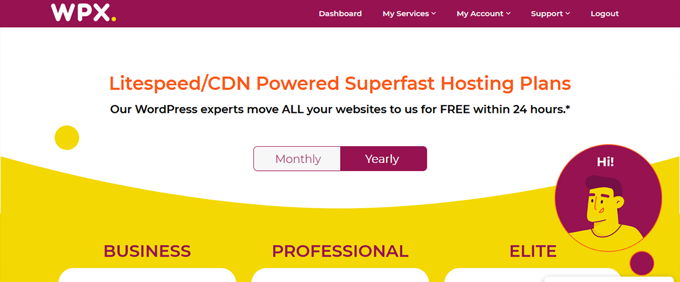 WPX Hosting used to be Traffic Planet Hosting. Taking advantage of peaks / troughs in the internet, this managed hosting provider is perfect for woocommerce websites. WPX Hosting helps more than 1000 street dogs a year and gives them a new life. If you order hosting from them, you support their project.
Speed
According to their own words, WPX-Hosting is the fastest Woocommerce that can be found. That should be evident from a Pingdom test shown on their site where they are indeed at the top. Let's just assume that the other hosting providers here on the page have something else to say about that. Of course, it cannot be denied that WPX-Hosting has lightning-fast servers with free CDN, Optimized Caching, and brand new high-spec SSD servers.
Security
The usual DDoS Detection and Firewalls are there to make life difficult for all kinds of hackers. Like practically all managed hosting providers in my list, you have a hack guarantee with WPX, should a site be hacked despite the heavy security, it will be repaired immediately and for free.
Comfort
Would you like to move your websites to WPX-Hosting, but are you worried about the many websites you have? No problem, because they are happy to move all those websites for you for free. You have to buy a package from them that these websites can be on of course, so there is a limit in the number of sites for smaller packages. You also have free daily, weekly and monthly backups that you can easily restore yourself if necessary.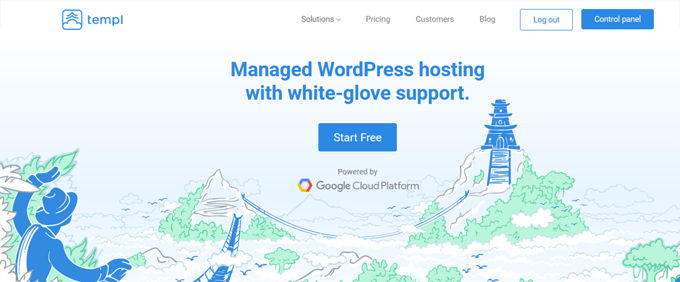 One of the best managed Woocommerce hostings is of course Templ. Templ was founded in 2017 and has made a rapid advance in the hosting world. Naturally, they owe this to their excellent product and service. Templ is specialized in super fast servers which I will explain further below in the chapter "Speed".
Speed
Temple uses Nginx instead of the usual Apache. The best cache programs are used at Templ such as Quic, Redis, and Brotli. Your websites are stored around the world through their CDN network so that visitors can quickly download your websites from local servers. Another special feature is that MariaDB databases are used instead of the slower, more common SQL. In short, everything has been thought of when it comes to speed at Templ.
Security
Since Templ uses the servers of Google, the so-called Google Cloud, your website gets their security from Google. That means you are protected as well as Youtube or Gmail. Exactly how Google protects its servers is quite extensive and can be found here at the next page from Google.
Comfort
Working with Wordpress and Woocommerce via WP-CLI is also possible at Templ. You can use SSH to establish the connection with Templ. Free backups are kept for you for one month. You can reset these yourself when necessary. The backups are kept on external servers for security. And also at Templ you have access to a "Sandbox" in which you can perform all possible tests for plug-ins, templates, et cetera. These can be immediately transferred to your "live" websites when you are ready.
Yes folks, these were the 5 best Woocommerce hosters out there. There's little point in showing a list of 15 more hosters that are worse so we don't go any further here. It may be interesting for you which are the fastest Wordpress hosting companies and possibly also the best Wordpress hosters. Good luck with your choice!