The best free Wordpress themes for [2021] 💥


Are you looking for the best free WordPress themes for Wordpress? Here you will find a collection of themes that have been downloaded hundreds of thousands of times from Wordpress.org and also receive a great rating. In general, the best free themes also have a paid version, as these themes are built by professional teams. Here we give a brief overview of what is possible with the free version and also the pro version. Below it you will find buttons that lead you to the free and pro version websites.
My top of the best free Wordpress themes [2021]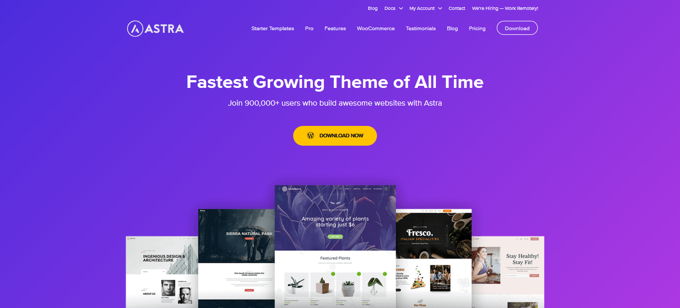 Astra has been specially developed to load quickly in browsers and it does. You will not find a much faster theme anywhere. In addition, Astra is standard equipped with Elementor (free), the best page builder for Wordpress. Astra has beautiful designs for every conceivable niche and comes standard with a Schema plug-in. Adding rich snippets to your pages is something Google likes to see and help you get found. Astra is great for building shops and offers many additional options for Woocommerce.
Upgrading to Astra Pro gives 50 extra widgets and add-ons in Elementor. Of course, Elementor can also be upgraded to Elementor Pro. The combination Astra Pro + Elementor Pro is a real pleasure to work with and if you have the money for it, certainly recommended. But you can just work with the free versions and you will certainly be very satisfied with them, you just have much less options.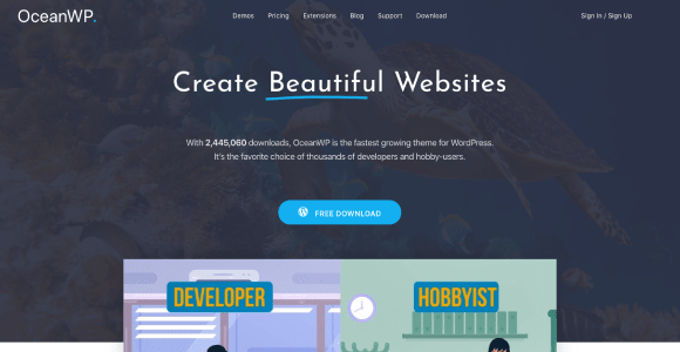 Just like Astra, the Ocean-WP theme is extremely popular and has an almost as good rating on Wordpress.org. This theme also loads super fast and there is practically no better theme for building web shops. The free version, but certainly the Pro version is packed with extra Woocommerce options that ensure a 100% professional feeling in the shop. This theme works great with all top page builders. The designs that Ocean-WP offers are beautiful and there is really nothing to criticize about this theme, which of course makes the appreciation shine through.
Just like Astra, upgrading to the Pro version offers a lot of extra Elementor widgets, and tons of extra plug-ins and demo designs. Ocean-WP is also at its best in collaboration with Elementor Pro. But as said the free version ticks all the boxes for building a great website.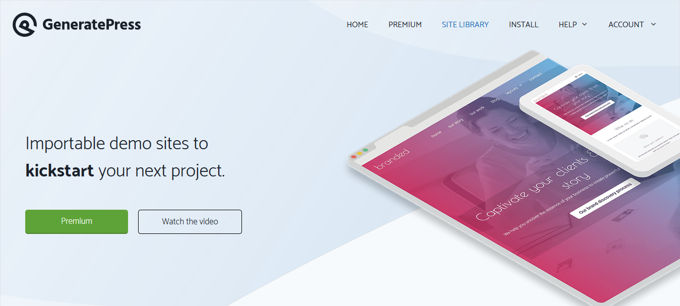 Generatepress is another super fast loading theme. It was specially developed for this, just as is the case with Astra. Maybe this theme is a bit faster than Astra too. It will be difficult to find a theme with a better rating on wordpress.org because it will practically only get 5 stars from everyone. This theme is built on speed and usability and therefore works perfectly with all top page builders without having double functions.
A strong point of Generatepress is the sleek designs and very good functionality for web shops. This certainly applies to the Premium version. Upgrading to Premium provides numerous additional plug-ins that allow you to access the best demo designs and style your Woocommerce shop just the way you want. Generatepress Premium is really cheap and you can use it on 500 websites, so not like many themes, but on 1 website.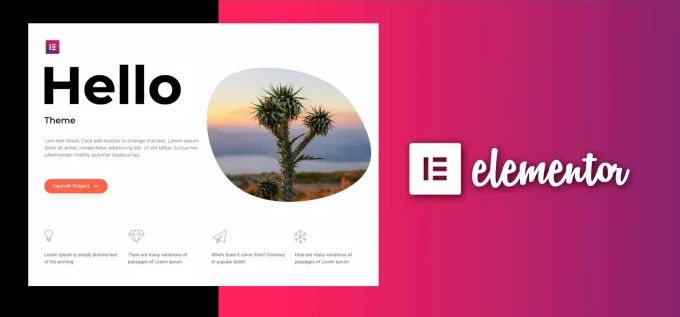 The Hello Elementor theme is actually straightforward. However, it is the theme that Elementor released in April 2020. Elementor is the best page builder out there, and anything you don't find in the theme is added by Elementor. The Hello theme is just a basic theme that works perfectly with Elementor and therefore does not offer double functions that many other themes would do.
The Elementor Free + Hello combination is great. If you have the money to upgrade to Elementor Pro then with Elementor Pro + you have Hello a well-oiled machine for building a website. You do not have to spend any money on a theme and even Elementor has its free version. This theme is downloaded 3000 times a day for a reason.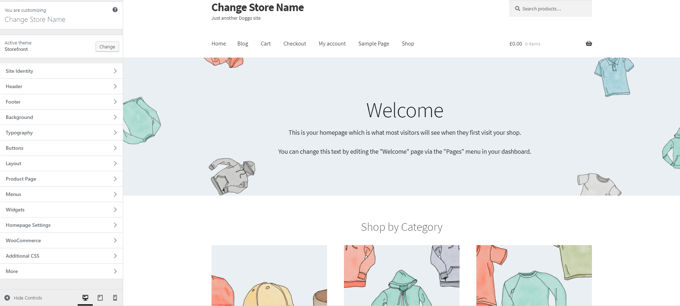 The Storefront theme was specially developed by the builders of the Woocommerce plug-in to work perfectly with it. Woocommerce is the best and most widely used webshop system for Wordpress. This theme is therefore ideally suited for the construction of shops and not for other types of websites. This theme does not have a Pro or Premium version, but it is related to a very professional team.
The theme comes with a dozen different child themes to quickly start shops in all kinds of niches. Storefront offers many widget areas where you can present things like "best selling" and "best rated" products and other features as seen in web shops. The theme offers everything you could need for a shop and is very easy to set-up in combination with Woocommerce.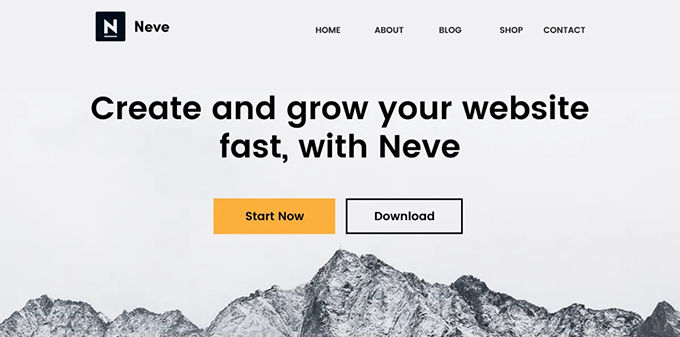 The Neve theme gets a great rating on wordpress.org and has been installed on more than 300.020+ websites. That is no coincidence, of course, here lies the professional builders of ThemeIsle. The Neve theme is built on multifunctionality and can therefore be used for any type of website. It is also built for loading speed and does not even use jQuery for that reason but the much faster Vanilla-JS. This theme works perfectly with all top page builders.
Upgrading to Pro makes the theme a lot more mature. You now get access to more than 80 beautiful demo layouts and increased functionality for web shops and design adjustments. The Neve theme is not expensive, so you don't really have to leave it for the money.


Another theme that is used very often and gets a very good rating. Although this theme is suitable for making any type of website, it is most suitable for web shops for me. This theme works perfectly with all top page builders and is also compatible with all known plugins.
As soon as we talk about the Pro version, I have to say that the theme is too expensive and certainly compared to other themes that are above in the list. The theme also does not have a large amount of demo designs to choose from. However, this article is about free Wordpress themes and the free version is a winner compared to other free themes.
This link gives you today 20% off on the Divi Theme!