Avada vs Monstroid-2 review for [2023] 💥


Avada vs Monstroid-2, which of these two top themes is best? Competition between the various theme builders is particularly high today. Some themes have already been sold 881.346+ times, we are talking about a million-dollar business. There are actually 2 strategies that maintain top themes.
Some themes are built to work very simply, to create a simple but perfect design, and to load as quickly as possible in a browser, a good example of this is the Astra Theme. Both Monstroid-2 and Avada belong to a category of themes where absolutely everything is possible and that everything is included so that in principle no plug-ins are needed anymore.


We will start in this Avada vs Monstroid-2 review with the Monstroid-2 Theme which does not automatically mean that it is better. Monstroid-2 is one of the top products on Templatemonster, a company that has been selling themes for more than 10 years and we are talking about thousands. The Monstroid-2 theme is standard equipped with the Elementor pagebuilder, one of the best page builders there are.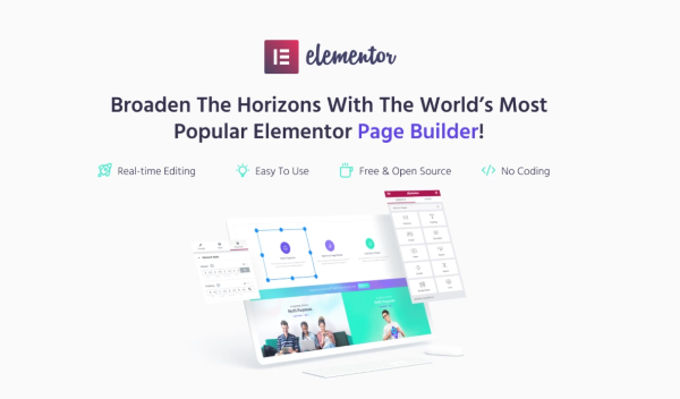 The Monstroid-2 theme has fantastic features and is therefore a top 10 WordPress theme anyway. It is made to work with Woocommerce which makes it ideal for e-commerce websites (shops). The code of the theme is also written in such a way that it loads very quickly in a browser. Nobody likes to wait long for something to be seen on a website, so that is a very valuable feature today.
Advertisement


You can view many layouts for the theme from the main menu on their site. For webshops click on "Home E-commerce" (see photo below).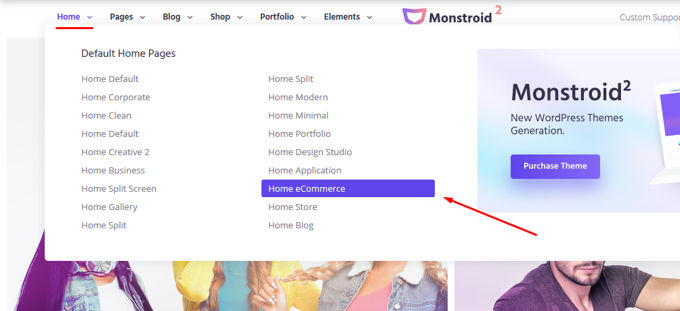 Monstroid-2 demo installation
Installing the demos is easy via the back-end. Choose the desired design and start customizing it via the Elementor page builder. The figure below shows how simple it is.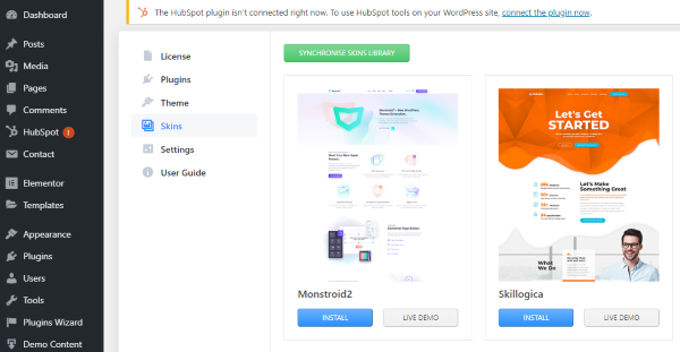 Monstroid-2 shop lay-out
Monstroid-2 contains the new Jetwoobuilder that makes building product pages very easy. With the Jetwoobuilder you can create individual product pages from Elementor.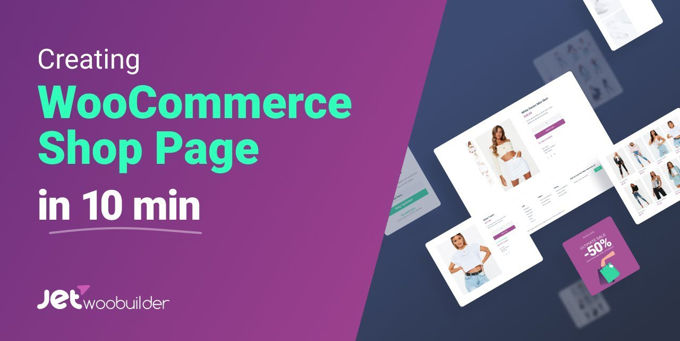 Below is an example of a shop layout that you can install in your Wordpress / Monstroid with 1 click. You do this via the import function of the theme. After that you only have to adjust the pages to your house style by replacing the demo material with your own photos and texts. The Elementor page builder will help you with this, it is a pleasure to work with this page builder. Everything is possible, works smoothly and is clear in terms of options.


Jet plug-ins in Elementor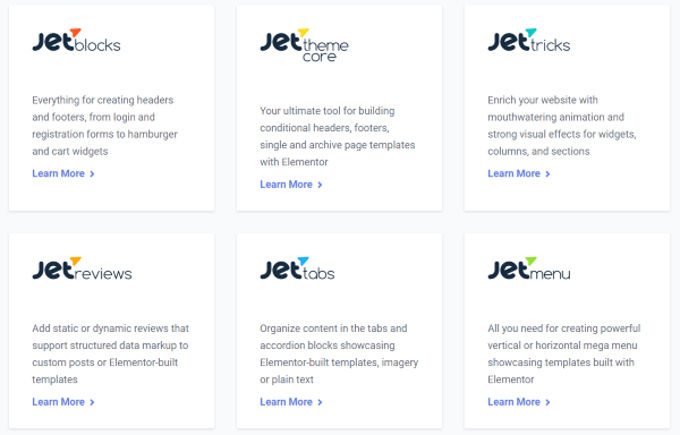 You get the popular Jet Plugins that you can use in Elementor for free. For example, Jet-Blocks allows you to create pop-ups, menus and more. Jet-Tricks provides animation and other effects. The Jet plug-ins and the integrated Elementor page builder are an enrichment of the theme.
Monstroid-2 vs Avada video
Watch a video below where Monstroid-2 is being compared with both Divi Theme and Avada. Like these 2 themes, the Divi theme is one of the best Wordpress themes out there and also the best-selling of all.
Below you can watch a video of what has improved in Monstroid-2, one of the best ecommerce and multipurpose themes for Wordpress, since the last major update.
Monstroid-2 conclusion
In this Monstroid-2 vs Avada review we will continue with Avada, so this is not yet a final conclusion. The Monstroid-2 theme is well worth the $ 75 required. Just for the quality of the theme and its demos, but we also have to take into account the Elementor page builder and Jet plugins that you get for free.
AVADA THEME (Avada vs Monstroid-2)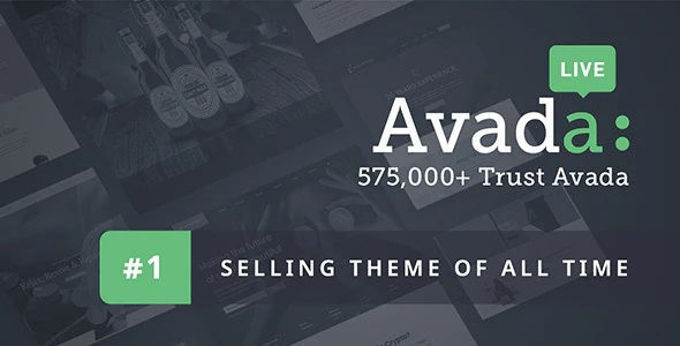 We now continue with the assessment of the wel-known Avada Theme. This theme comes standard with a page builder called Fusion Builder. Maybe not such a good page builder as Elementor in Monstroid-2, but we should definitely score it with 8/10, so of course it works very well. This is also an advantage with Avada, buying a page builder is not necessary. On the other hand, if you prefer to work with a 10/10 page builder, it is of little use to him as standard. Monstroid-2 scores a bit better here than Avada.
Avada demo-websites
Avada is also one of the leaders in demo design that can be installed with one click. You have the most beautiful demos available and also a lot. Demos abound for every niche, you're sure to find what you're looking for. Avada is a top theme and packed with options, settings and elements. This theme has now been sold more than 858.338+ times for a price of $ 60. This of course already reflects its quality. Every beginner should be able to create a website with Avada and a good one too. Business, Private or personal does not matter, everything is possible with the Avada Theme. Monstroid-2 and Avada score equally here.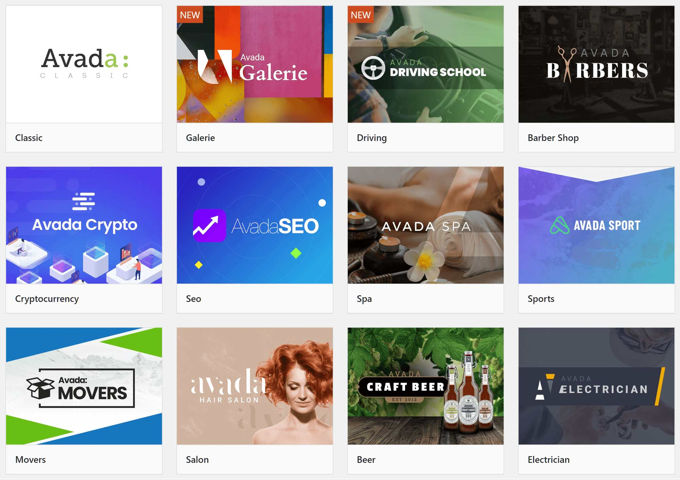 There is a big difference between a demo design (page) and a complete demo site. In Avada you have 60 complete sites from which you could start your work and hundreds of page designs. This is very complete to say the least as was the case with Monstroid-2. During the import you can decide which parts of a demo you download.
The Avada demo material is very complete, supplemented with calendars, forms, sliders, etc. Importing a good demo into your site saves a lot of work. All you do is replace all images, texts, the logo and the rest with your own material or corporate identity. You can easily remove the sections you don't like. Within a few hours you will have something of a website "on paper".
Avada vs Monstroid-2: Avada settings
In this Avada vs Monstroid-2 review, we have to say that Avada is one of the most multifunctional themes we've ever tested. Avada is very flexible and easy to adjust. The quality of the designs is very high and settings, options, elements and the like are so extensive that one must look out to maintain an overview. The good thing is that you can manage Avada without any technical knowledge. Avada scores better in terms of capabilities than Monstroid-2.
Avada vs Monstroid-2: Avada portfolios
As with everything in Avada care has also been taken in the portfolio function. The designs of the portfolios are particularly beautiful and there is a huge choice of different layouts, the number of rows or columns, mosaic, etc. Also, the number of ready-made portfolio styles to choose from is impressive. Avada scores better here than Monstroid-2.
Avada theme options: settings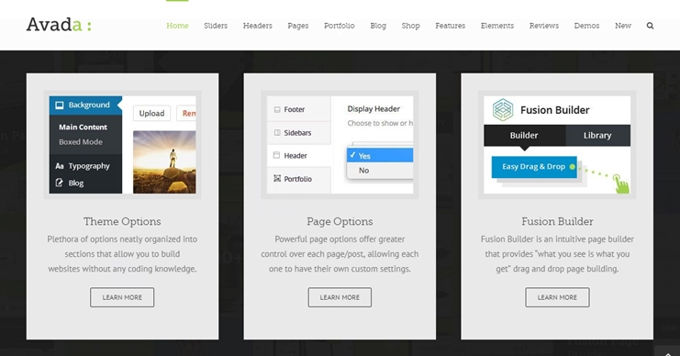 Everything in Avada is easy to understand which makes Avada suitable for everyone from layman to professional web builder. Of course that is also the case with Monstroid-2, but let's say that working with Avada is even easier. Better: Avada.
Fusion Builder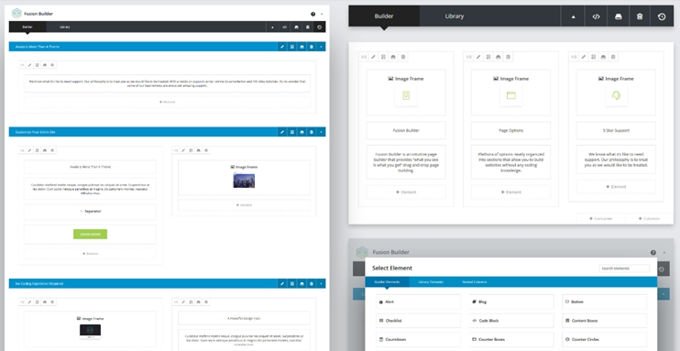 The Avada Fusion Builder is a very good page builder. It is a visually drag & drop page builder with which you can work quickly and accurately. To get a quick impression of this page builder, it is best to watch the video below. All beautiful, but Elementor is just a bit more impressive. Better: Monstroid-2.
Support and tutorials
At Avada you get a very detailed manual that explains everything in a simple way. Both beginners and experienced web designers will quickly find what they are looking for in this manual. With the purchase of the theme you get six months support. Avada has one of the better support teams and if you need immediate assistance send them a ticket. You will then be helped quickly and expertly explained what to do to solve your problem. Monstroid-2 and Avada score here equal.
Avada Webshop and Events
The number of online shops is still growing and just like Monstroid-2, Avada is a perfect choice to build your webshop. It also works perfectly with Woocommerce, the best shop plugin for WP. The layouts that Avada offers for shops look beautiful and your shop will stand out and work flawlessly.
Build a forum with bb-Press or event website? With Avada it is all possible, the options for this are standard built into Avada. You also do not need a forms plug-in, the forms that you can create with Avada are advanced and look good.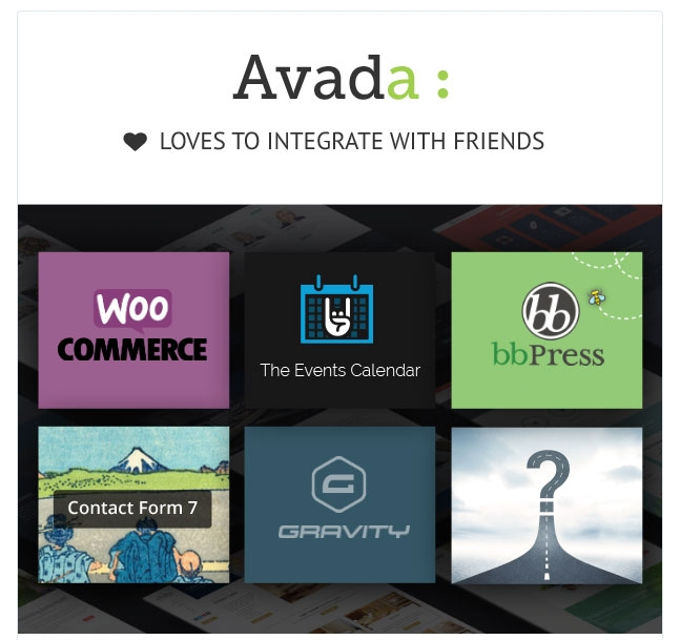 Avada ready for RTL & WPML
Avada has a large number of third party plug-ins so that you do not have to copy them and still have the functionality. For example, building multilingual sites with Avada is a piece of cake, it works perfectly with WPML. WPML is the best professional translation plugin for WP. With WPML you can easily run different languages across different domains and still control everything from 1 CMS. The language changer in Avada or the buttons with language flags looks very neat. In some themes this is always a problem. Avada is also prepared for RTL orientation.
Avada SEO en snelle laadtijd
The Avada team has thought carefully about the SEO part within Avada and it can compete well with other premium WP themes. In terms of loading time, it does lag a bit behind Monstroid-2, which specializes in this. Avada cooperates with Yoast so if you want a helper to write SEO texts you can install it. I also use this plugin myself.
Monstroid-2 vs Avada: Review final conclusion
We will now complete this Avada vs Monstroid-2 review. My personal conclusion is that both themes are suitable for any kind of website. Specialty in Avada are the many settings, options and design where Monstroid-2 excels in faster loading time and better page builder. I use both themes myself and prefer to work with Monstroid-2 rather than Avada, but that is a personal preference. You decide .. both themes are more than worth their money.
Recommended
Using a CDN significantly reduces the loading time of your website, especially if the visitor is not near where your website is hosted. The best CDN is Stackpath, your website will load super fast anywhere in the world. Stackpath will also build a security network or Firewall between your website and its visitors, so your website can practically never be hacked. Also Stackpath has quality optimization options that you will not get on that standard on your own server.