Uncode vs Newspaper comparison [2023] 💥

Newspaper vs Uncode, we compare these themes on loading speed, number of demos, quality of the demos, type of page builder they use and how easy they are to adjust. Both multipurpose themes have very good sales figures on the Themeforest marketplace. How do these themes relate to each other?


Today in this Uncode Theme review for [2023] we will take a look at why the theme is so popular and has been sold 75,000 times in a short time. Do not confuse that score with free themes, as much higher numbers are a lot easier to achieve. Uncode claims to be a Woocommerce theme of itself, mainly aimed at building web shops, but that would be short of the theme. This is a fully-fledged multipurpose theme with web shops as a specialty.
Advertisement


UNCODE WEBSHOPS
Uncode is an absolute top theme when we talk about Woocommerce compatibility, everything has been thought of. The Uncode theme has all the gadgets that one can expect from an adult webshop. Single product pages can be fully customized, just like the Cart and Check-out pages. The theme has a Quick-view, Side-cart, Wishlist and much more.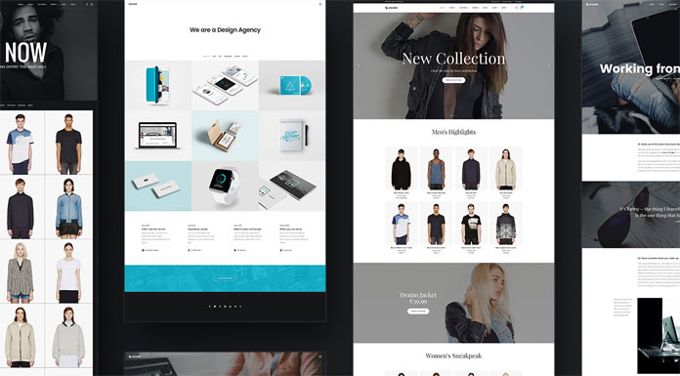 UNCODE LOAD SPEED
Another thing that was considered during the development of Uncode is loading speed, the theme is quite fast as can be seen in the image below with a GT-Metrix speed test. Mobile loading times were also considered, as the theme rescaled all images to the correct format for all types of devices. For example, small images are loaded on mobile and large images on desktop.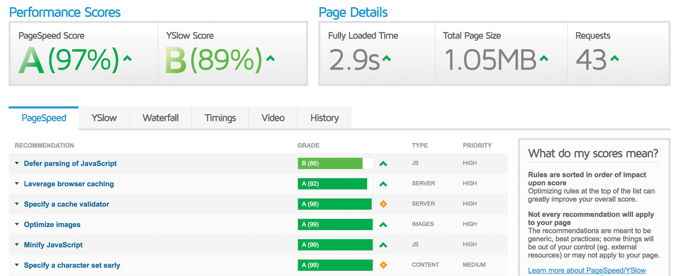 UNCODE FRONT-END EDITOR
Uncode works with WP-Bakery pagebuilder, which I am honestly less fond of, but the new front-end editor is of course more than okay. A lot of themes like this suddenly have Elementor as a page builder in new upgrades, and I think we don't have to wait long for this at Uncode. Of course we prefer to work with the best editors out there, which are Elementor Pro or the Divibuilder.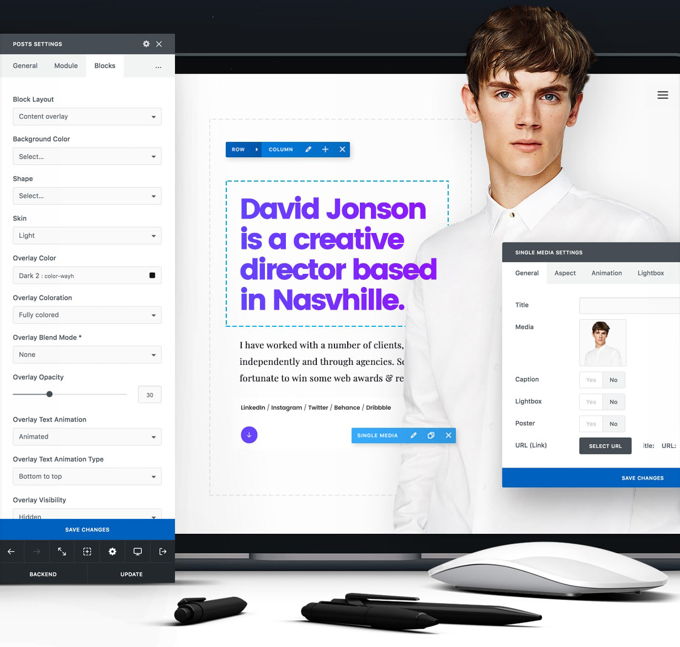 UNCODE THEME REVIEW: VIDEO
UNCODE DEMO-DESIGNS & TEMPLATES
Uncode offers 70+ demo designs from which you can start your new website without much effort. These designs can be imported with 1-click. Aside from ready-to-use website demos, there is also a library of page and section templates.
Templates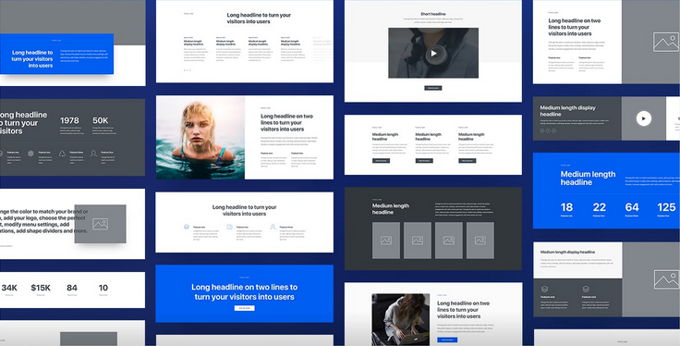 Demo-designs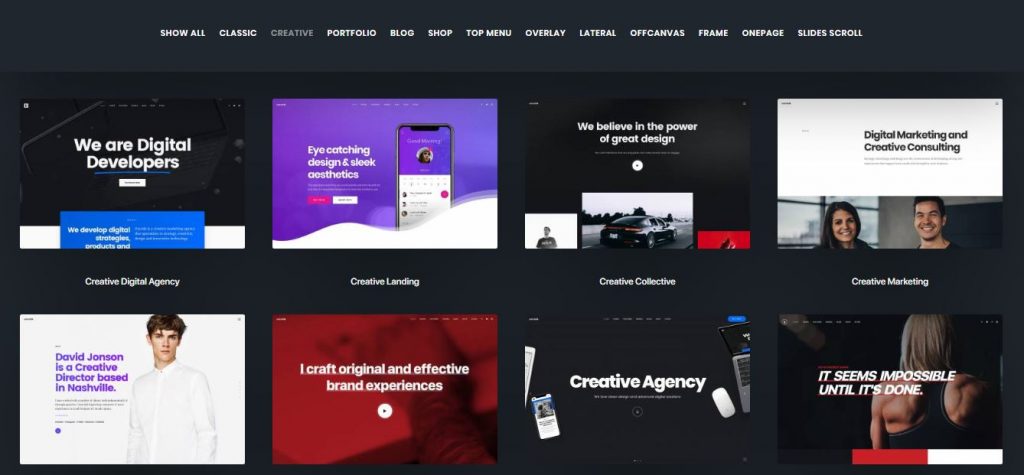 UNCODE FREE PREMIUM PLUG-INS
Finally, in this Uncode Theme review I would like to talk about the many premium plug-ins that the theme offers. WP-Bakery costs around $ 65 on its own and you get an upgraded version of it here. I am not going to list them all, but striking are also the 2 incredibly good and quite expensive slider plug-ins, namely Revolution Slider and LayerSlider. See image below.
Free plug-ins


UNCODE THEME REVIEW: PRICING
The Uncode theme costs $ 60, which seems like a great price. The fact is, if you put $ 30 on it, you Divi Theme has what is a lot better. Uncode has a license for only 1 website, Divi can be used on as many sites as you want.
UNCODE THEME REVIEW: CONCLUSION
Uncode is certainly one of the better premium themes out there, but unfortunately it does not reach the real top. It cannot be denied that it is capable of producing very professional web shops. There are much better page builders that use other themes but not (yet) Uncode. Before purchasing Uncode, I would definitely take a look at my article for best themes for [2023] and pick a theme in the top of it. You can use those themes on as many sites as you want, and Uncode only on 1 website. That quickly becomes very expensive if you have multiple websites.

In our search for the best theme to build a news website, we quickly came across the best-selling theme in this category. The Newspaper theme recently released its latest version, Newspaper 11 or the 10th version already.
The Newspaper 11 theme was developed by Tag-Div, a Power Elite author on Themeforest. The Newspaper theme is made to handle large amounts of content and has a bold and elegant design combined with the power of versatility. Moreover, Newspaper is perfect to give websites a professional look. It can easily be considered the best news theme for Wordpress and is an indispensable theme in the collection of new and experienced WP-users in [2023].
One does not have to be a professional web designer to make a fantastic news website with this theme. This theme is perfect for magazine, blog, and news websites. It offers a multitude of responsive & retina-ready options for beautiful display of your website on small screen devices. Newspaper also allows you to choose how to display your content on desktop, laptop, mobile and tablet.

The Newspaper Theme is always an excellent choice whether you want a website with a beautiful design, a lightning fast one, or one that is flexible. It comes with over 90+ great pre-made demo designs (30 new ones since the last upgrade) and a gallery of 1000+ pre-built design templates named Tag-Div Cloud Library.
IMPORT READY-MADE WEBSITE-DEMO'S
With the WordPress theme Newspaper, you no longer have to search and test to find the right design. It comes with many of ready-made sites for you to choose from. Newspaper offers you a custom import system, so you can preview a demo and install it with a simple click. You can also load the demo with content or just the design. If you decide to uninstall, the import system clears the website of all demo components, leaving your pages as they were before.
Newspaper 11 FRONT-END
Newspaper has a frontend page builder called Tag-Div Composer. This tool helps you edit pages effortlessly by way of drag & drop. Place the elements exactly how you envisioned it. To make things even easier, you can make difficult CSS customizations with just a few clicks.
Arranging and styling elements is now even easier. So you no longer need coding knowledge to make your dream come true. With this powerful tool you can build amazingly beautiful pages super fast. Newspaper comes with 22 multifunctional shortcodes that you can use to create corporate, personal and e-commerce websites. With the Tag-Div Composer you can work quickly and easily. That way, people really feel like working on their website.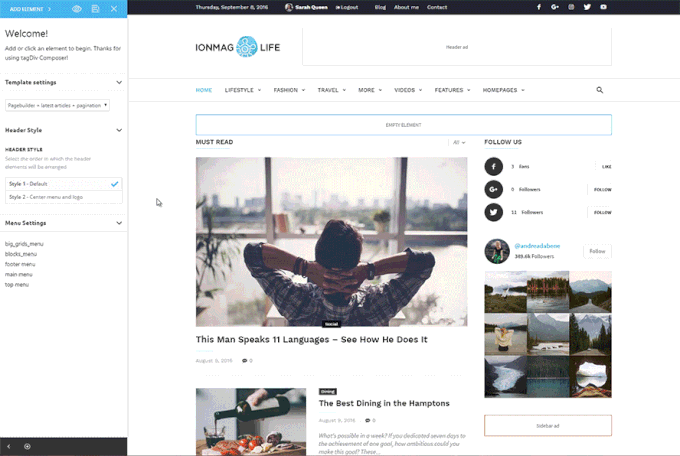 So 1000+ elements, layouts, sections, headers, footers and home pages await you in the Tag-Div Cloud Library. Just click on what you want. For example, a 404 page, author design, footer or search page and import the elements you like from the Tag-Div servers to your website.
TAG-DIV COMPOSER VIDEO
As you can see the video gives to Newspaper 9, but this is the latest Tag-Div video out there at the moment.
PAGES AND CATEGORIES
The theme offers a large number of elements and shortcodes, numerous large grid style combinations, ready-made category page templates and 25 predefined blocks. There are also five Flex Block elements that provide additional flexibility and allow you to publish and customize articles in a versatile way. You can emphasize the "above the fold" section by using large grids that are displayed across the entire width. Your website will have a professional look with its custom features such as image slider gallery, lightbox effects, social media counters, news ticker, video menus, and many different widgets.
The Tag-Div Composer recently introduced a Fonts Style tab that allows you to create custom typography for any existing block or element. You can combine nice fonts, size or line height. So the process is natural, without implying code knowledge, or additional font customization plugins to slow down your website's performance. Another handy tool is the Translation Panel, which helps you load one of the dozens of available translations and automatically convert a list of strings. Practically every other theme needs extra plugins for this.
INTELLIGENT ADVERTISEMENTS
In this Newspaper 11 review, we also caught sight of Tag-Div's modern ad system that allows you to monetize ads without compromising the reader's experience. You can easily earn money with your website by placing ads in the 18 permanent advertising spaces. These are in prominent places such as the header, footer, article, and sidebar areas. Moreover, the Newspaper theme comes with an option to display ads on individual posts or pages, using Tag-Div Composer's page editor and the Single Post Content or Ad Box elements. You can use AdSense or HTML code.

NEWSPAPER 11 REVIEW: FUNCTIONALITY
All options and settings, the plugins, demo sites and website monitoring collected in one place, the Theme panel of Newspaper. Everything is neatly and clearly organized, and all options of the theme are easy to use for every layperson. The Tag-Div Composer is specially prepared for building blogs, news and magazine websites, and gives you a unique way to create pages, posts and headers. All results can be viewed in real time, which makes the editor extra powerful. The Tag-Div Composer offers you performance and reliability.
NEWSPAPER THEME HEADER BUILDER
More and more themes have a header builder. Newspaper also has a header builder that is very handy. In the past, people wanted to change their header, but only had a few options that just did not work out how they wanted it. Then no progress was made without knowledge of HTML. Those days are over with these skilled header builders who are practically capable of anything.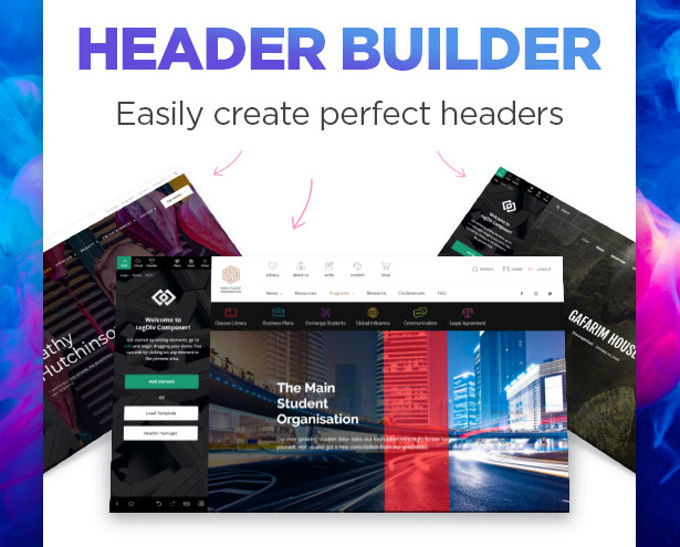 FREE PREMIUM PLUG-INS EN WIDGETS
The theme offers eight premium plugins: Tag-Div Composer, Tag-Div Cloud Library, Social Counter, Tag-Div Mobile Theme and Tag-Div Newsletter. The theme also features the top slider plugin Revolution Slider and the Bakery Pagebuilder. You can keep your audience informed through the newsletter plugin. It is equipped with eight beautiful standard designs, so that your newsletter is always in the style of your website. The plug-in for Tag-Div Newsletter is compatible with well-known sites such as MailChimp, Mailerlite and Feedburner.
The Newspaper 11 theme has also been tested with the WP Super Cache, Contact Form 7, bbPress, BuddyPress, WP Avatar plugins, Font Awesome 4 Menus, Jetpack, WooCommerce, and Yoast. Newspaper also comes with a custom plugin to help you show off your social networking stats - the Tag-Div Social Counter plugin. You also have two unique social media widgets (Instagram and Pinterest). In addition, the Tag-Div author has created 35 custom widgets that you can easily drag to your website.
Newspaper is ready for AMP. The functionality is already integrated in the mobile-theme plug-in for fast result, so you can take advantage of all the mobile-theme functionality on your AMP-pages. In addition, the theme raises standards for page loading and mobile optimization.
FAST CHARGING TIMES
As can be seen below, Newspaper has 10 beautiful load time notes in the main speed tests like those of Google and GT-Metrix.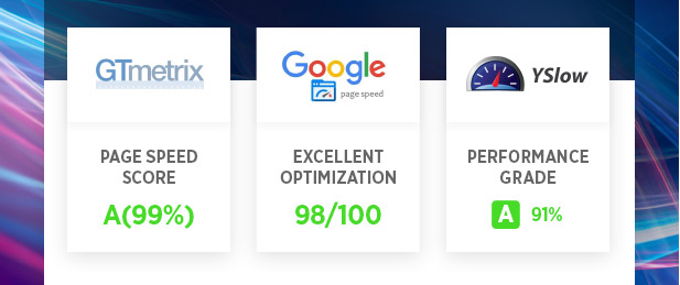 NEWSPAPER DESIGN EXAMPLES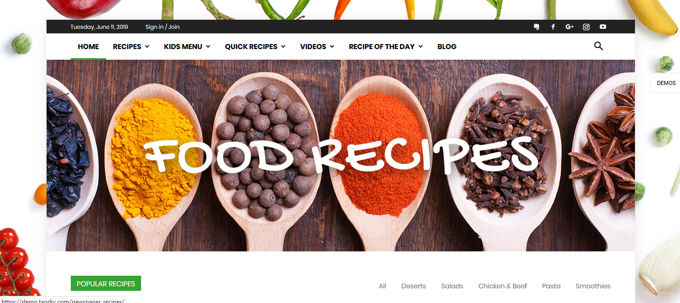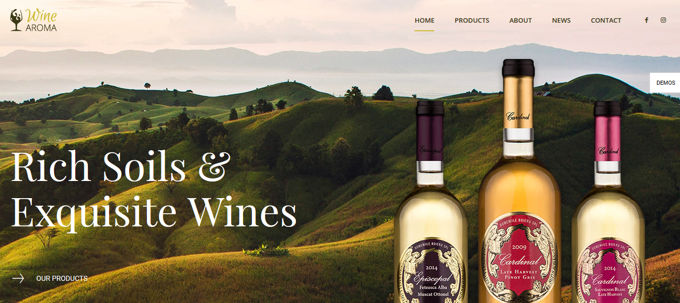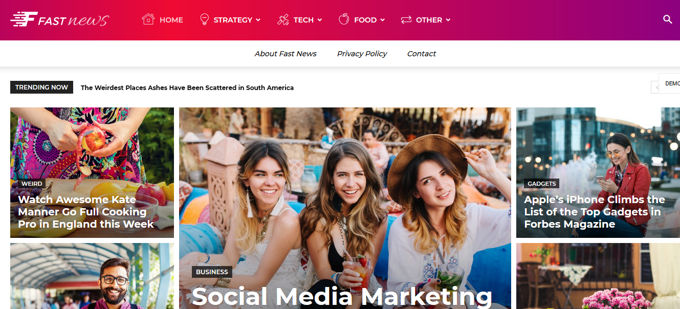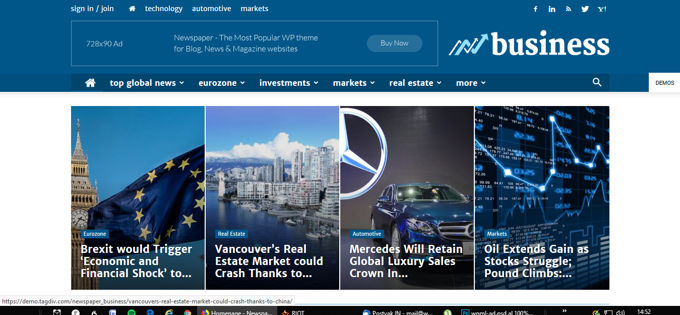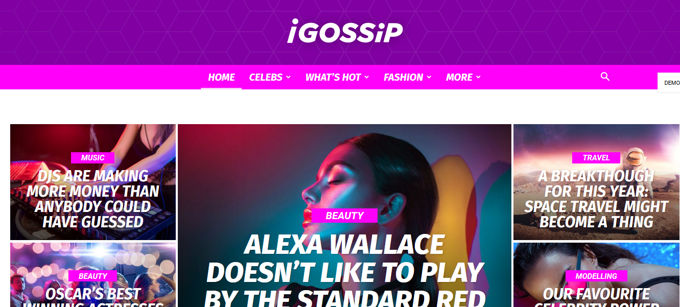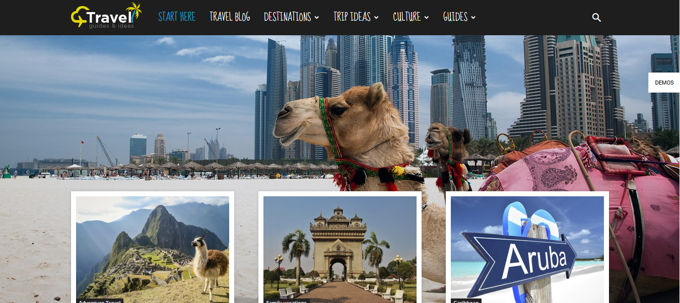 NEWSPAPER 11 REVIEW CONCLUSION
We are dealing with one of the better themes for [2023]. It is not yet in my top 10 of the best Wordpress themes, but maybe that will change for next year.
Newspaper 11 has proven to be the best theme for blogs and news sites for me. Well there are other very good themes that are certainly close. Newspaper 11 is equipped with the WP Bakery Pagebuilder which is another thorn in my side. This is a good but very outdated page builder, it could be much better. Apart from that, I only see very good qualities for the rest. With this theme you can go in any direction. It is not only a news theme but just a multipurpose theme. The theme costs $ 59, a more or less standard price for good themes and the theme is definitely worth the money.
NEWSPAPER VS UNCODE CONCLUSION
First of all, thank you for reading this Newspaper vs Uncode comparison to the end. Both themes are 100% compatible with Elementor page builder which is great. If you have the money to install Elementor Pro I would definitely do that , the difference between free and pro is very big. Uncode is a multipurpose theme with a lot of settings, one has to love this, some hate it because sometimes things are so hard to find. Newspaper loads a lot faster than Uncode and is also very versatile and easy to adjust. Both themes are well worth their money if it is just for 1 single website.
In case you want to provide 2 or more websites with a theme, I do not recommend both of these themes because then it will be much too expensive, since a separate expensive license will be required for each website. In that case, you can much better use Astra or Divi as it will save you money for multiple sites. In addition, these latter themes are ranked higher in my top 10 themes for [2023] than Uncode and Newspaper.