Monstroid-2 review | Best Wordpress theme?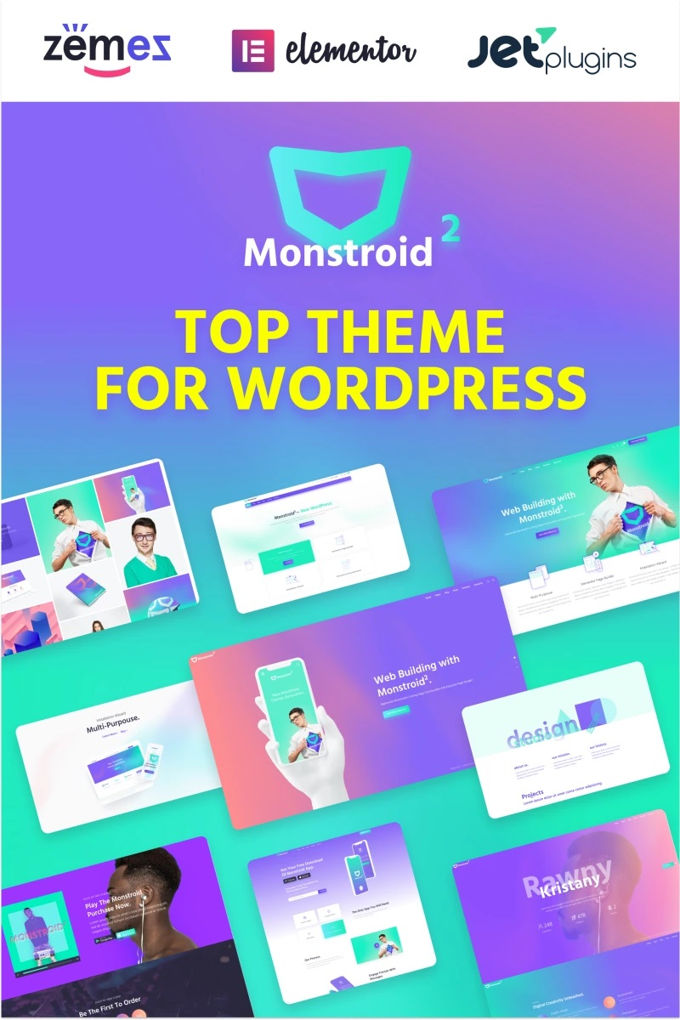 This Monstroid-2 review gives you a fast look at its features and possibilities. This wonderful Wordpress theme has the ELEMENTOR page builder as standard, this page builder can be compared with the quality of the Divi Builder. There are also people who prefer it to the Divi Builder.
This is a review to draw your attention to this great theme and not a tutorial on how to install Monstroid-2. You'll find such tutorials on the theme's own website. You can get here quickly by clicking on one of the images below that will send you via an affiliate link to the theme page of Monstroid-2.
Once on the page, you can quickly view various beautiful layouts in the main menu via the home. For web shops, click on "Home E-commerce" as shown below.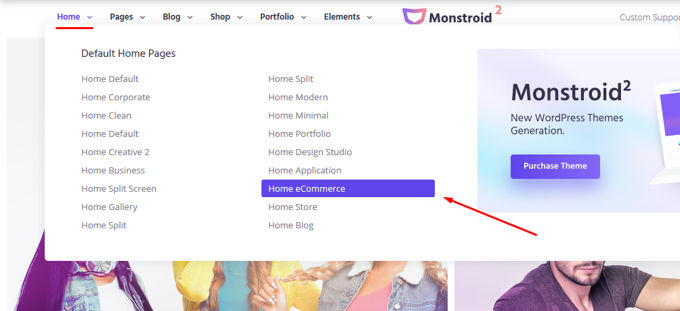 Monstroid-2 complete homepage lay-out for shops
Below you can see the complete layout of the webshop as an image. Of course it is possible with this advanced theme to have this exact layout with a few clicks in your website via the demo import function.
Then simply adjust everything to achieve your own corporate identity, which is not a difficult task with the great ELEMENTOR page builder. The webshop layout is very attractive and Monstroid works perfectly with the most used Wordpress plug-in for shops, Woocommerce.

Monstroid-2 review of its page builder
Below you can watch a video where Monstroid-2 is compared with Divi Theme as well as Avada.
My personal opinion regarding these 3 themes as multipurpose themes is the following: Both the Divi Theme and Monstroid-2 work very well, I am less impressed by Avada. This also because the standard font, the standard color and layout are very recognizable so that everyone can immediately see with which theme your site was built with. Furthermore, it is that Divi Theme and Monstroid-2 can be purchased in a bundle so that one immediately has access to dozens of premium themes and plug-ins, that is not the case with Avada.
Read: Divi Theme review
Read: Best Wordpress themes 2020
Below you can watch a video of what has been improved in Monstroid-2, the best e-commerce theme for Wordpress, since the last major update.
Compatible with WPML

Ready for translation with WPML with which you can create multilingual websites.