Hello vs Neve Theme comparison [2023] 💥

Neve vs HELLO, we compare these themes on loading speed, number of demos, quality of the demos, type of page builder they use and how easy they are to adjust. Hello and Neve are popular free themes that are available through Wordpress.org. Only Neve also offers a pro version.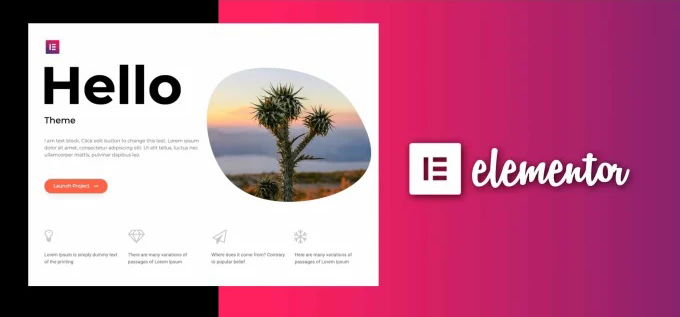 In April 2020, Elementor released its own theme, the Hello Elementor theme. Not a bad idea because many people wondered which theme to use with Elementor, that is now more or less clear.
Since Elementor has so many possibilities, there is sometimes a battle between Elementor and a Wordpress theme, which also offers the same possibilities. That is redundant and not necessary. People prefer to use a theme like Hello Elementor, which leaves everything to the page builder but in itself offers a stable basis for the website.
Advertisement


Of course there are also themes such as Astra Pro which is also fully focused on Elementor and only extends it extra. Such a theme is of course a lot better than Hello, but one must have a great knowledge of themes and page builders to know this at all.
HELLO RATINGS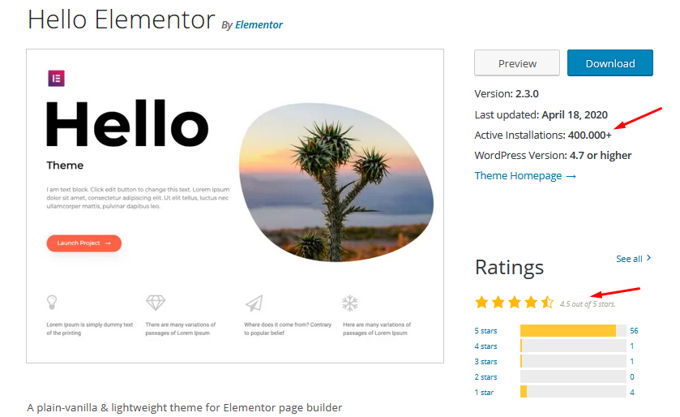 Hello has a 4.5 out of 5 rating on Wordpress.org. A number of people apparently expect something special and think it is too basic, at least that is my conclusion. However, it is seen that the theme has already been installed on 1.000.000+ websites despite its short existence, which is unprecedented.
HELLO LOADING TIME
We are doing 2 tests, the first without a cache plugin, the second with the best cache plugin installed, WP-Rocket. As expected, the theme loads very quickly, it is after all a minimalist theme.
Without WP-Rocket cache plugin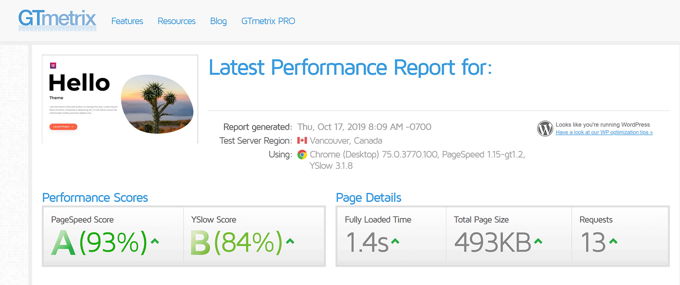 With WP-Rocket cache plugin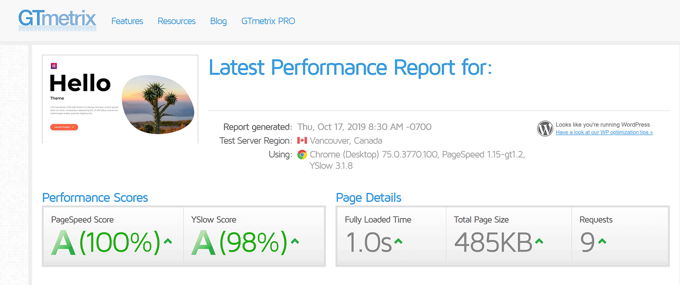 HELLO CHILD-THEME
Creating a child theme is not that difficult, but you still need to know how. For those of you who don't know, on Github becomes a ready-made child theme for Hello Elementor offered. Ultimately, a child theme is little more than a functions.php file and a style.css stylesheet. Install both the theme itself and the child theme with the same name. Activate the child theme and you can edit these files there. If you upgrade your theme, these files will not be overwritten if you changed them.
ELEMENTOR FREE
After you have installed the theme, you will see that there is really little of a theme, which is also the intention. There are no sidebars, no footer and no header. There are no theme settings as other themes have and you cannot adjust anything via the WP customizer. Everything is left to Elementor with this theme, but don't worry because Elementor can do everything.
Elementor allows you to construct the complete pages and posts through sections and columns using its templates as shown below.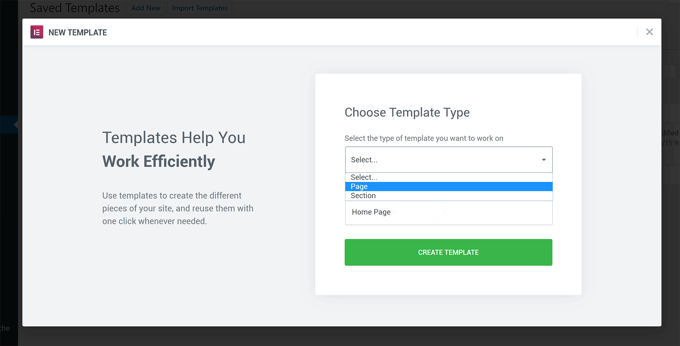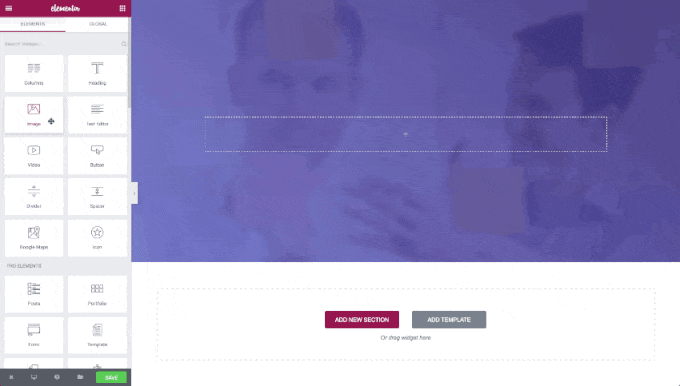 ELEMENTOR PAGE DESIGNS
You don't have to build everything yourself, of course. Elementor offers demo layouts for pages from which you can start the design. This is something that premium themes also offer, but Elementor can do the same and more as most of these themes.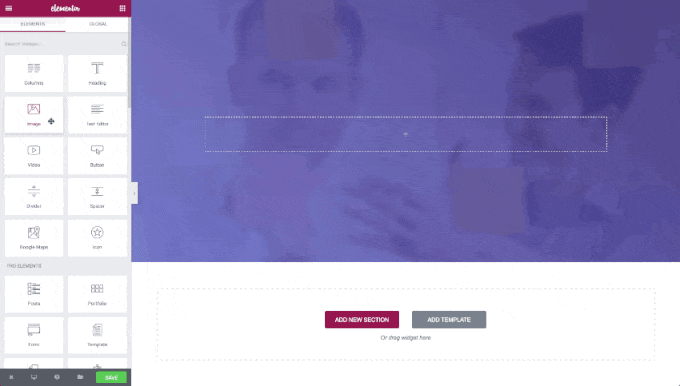 ELEMENTOR PRO
Despite the fact that Elementor Free is a nice page builder, the difference with Elementor Pro is huge. Only here will you get full control over your header, footer, and hundreds of demo designs. The Pro version contains 50+ extra widgets compared to the free version, form builders and a sea of options for shops with Woocommerce. It is highly recommended to upgrade to Elementor Pro. Via the button below you can read my review for Elementor Pro.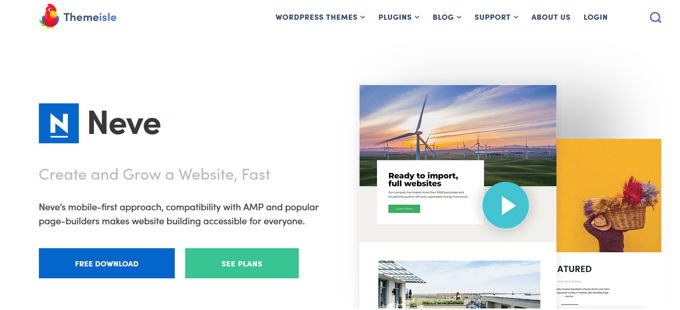 Today in this Neve Theme review for [2023] we will take a look at why the theme is so popular. There are currently more than 100,000 active installations and in its rating, the theme practically only gets 5 out of 5 stars. It doesn't get much better. Neve was built by ThemeIsle, a company that builds elite WP themes and WP plug-ins.
NEVE RATINGS
Below you can see the rating and active installation where I have placed arrows.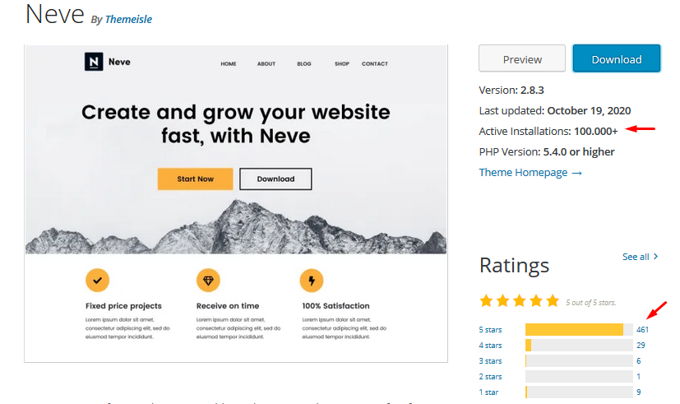 NEVE INSTALL
Installing Neve is very easy. You can download the free version from Wordpress.org. Upload the theme file via the standard Wordpress install. Install and activate it as shown in below screenshot.


It is recommended to install one of the many ready themes that Neve offers as shown below. If you click on that button, you will receive a message that you must first install 1 of the approximately 10 plug-ins that come with the theme. So do that here "Neve options" >> "Plug-ins" and activate the plug-in.


You can now select and install one of the hundreds of ready-made themes via the offered import function. Multiple demos are available for each niche. Neve offers a lot of demos, and of very good quality. You are sure to find something to your liking. This all works flawlessly and super fast and in this neve review we give the full points for ease of installation.
There is practically no theme better prepared for the installation of the top page builders. At the moment there are 92 demos available for Gutenberg, 122 for Elementor, 48 for Brizy, 99 for BeaverBuilder, even 10 for DiviBuilder and 10 for Thrive Architect but these last 2 only in the pro version. See image below.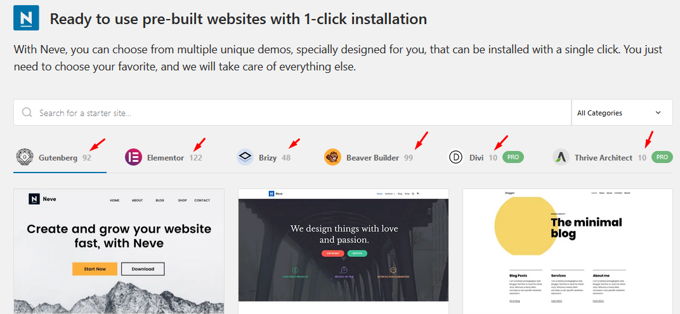 NEVE SPEEDTEST
Let's run a speed test. It is important to know that with a good cache plug-in every website becomes much faster. I therefore run the test right away with the best cache plugin installed, called WP-Rocket. The plugin is set to optimize everything so css and js combined & minified. The results without optimized images and with optimized images are shown below and these are very good results. There are faster themes such as Genesis-Framework which is recommended by Google and Wordpress themselves. Ultimately, all themes in the top 5 for speed are blazing fast.
Special about Neve is that no jQuery is used in their theme, but instead Vanilla Javascript. This form of JS is a lot faster and websites made with this theme will load faster.
without optimized images


with optimized images


NEVE FREE VS NEVE PRO
Below you can see what the PRO version offers extra compared to the free version.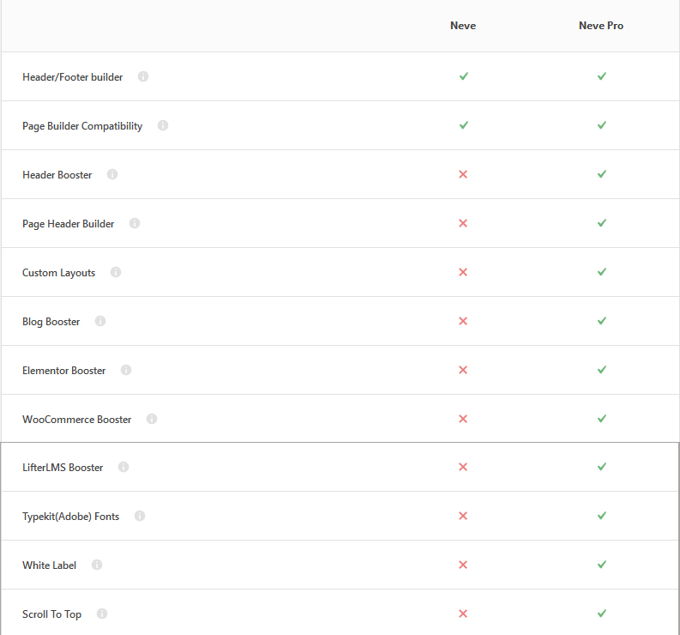 In this Neve theme review we now discuss some of the PRO functions, all BOOSTER add-ons belong to the PRO version. It is immediately clear that Neve PRO has a lot to offer.
NEVE HEADER BOOSTER
It more or less goes without saying what you can do with the Header Booster. Create beautiful Headers with incredible freedom, even for mobile. Advanced styling options and multiple HTML elements.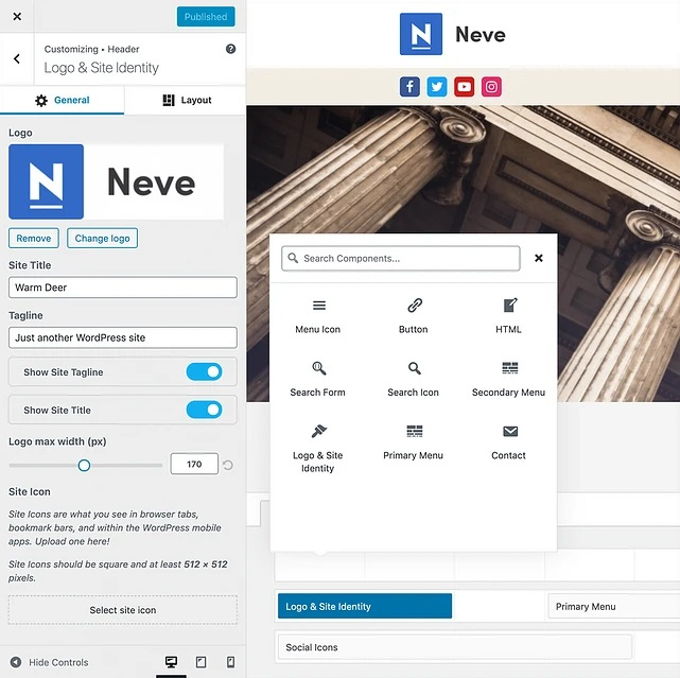 NEVE WOOCOMMERCE BOOSTER
This Booster makes your web shops much more professional with the many extra options. This certainly also results in a higher turnover.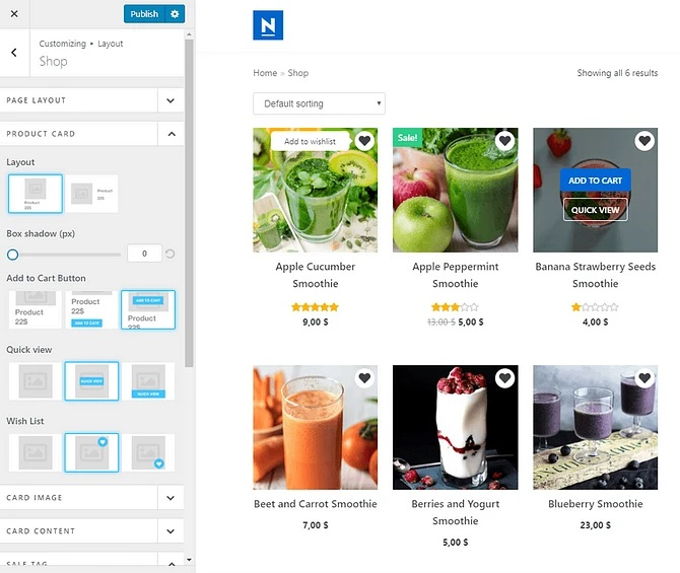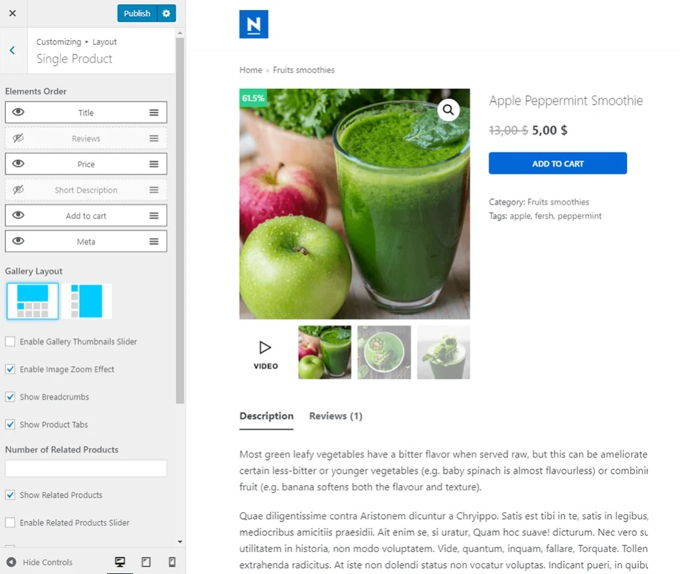 NEVE BLOG BOOSTER
Increase the ease of use for visitors to your blog with the Blog Booster which offers a multitude of additional options.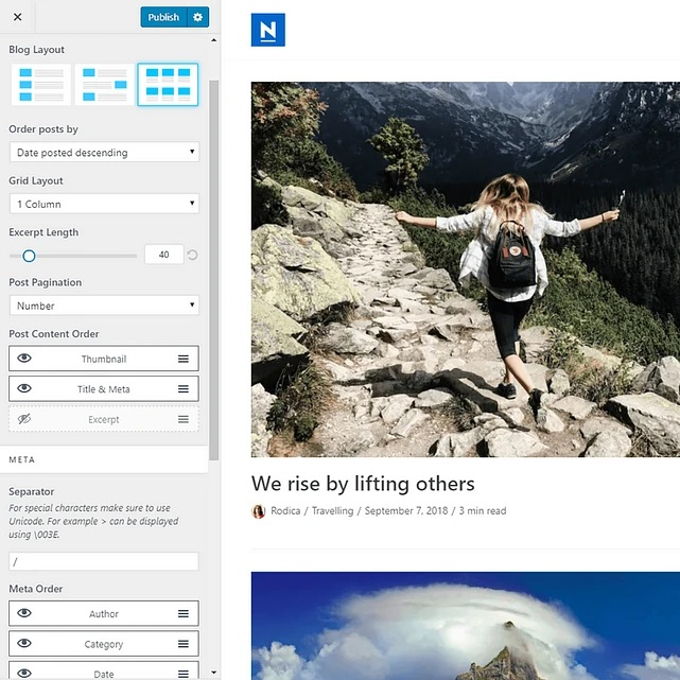 NEVE ELEMENTOR BOOSTER
The Elementor Booster add-on gives you 9 extra widgets in your Elementor pagebuilder, provided you are using Elementor and not another page builder. It concerns the following widgets: Review Box, Flipcard, Typed Headline, Share Buttons, Progress Circle, Team Member, Banner, Content Switcher and Custom Field.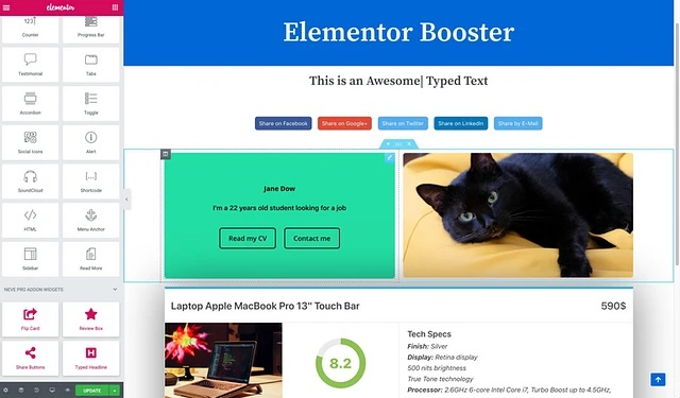 NEVE CUSTOM LAY-OUTS
With the add-on Custom Lay-Outs you can add your own content or custom code at all hook locations. You can also easily create special footers and headers with it.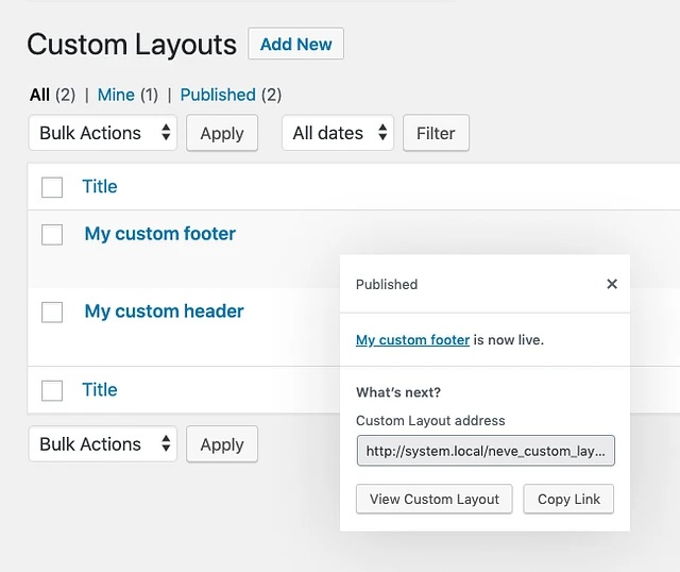 NEVE THEME REVIEW: PRICING
Where other themes give licenses for 1 website, with Neve you always have the right to use the theme on as many sites as you want. For normal websites the Personal version is sufficient, if you own web shops I would opt for the slightly more expensive Bussiness version. Neve offers very reasonable prices and is well worth the money, this is a top theme.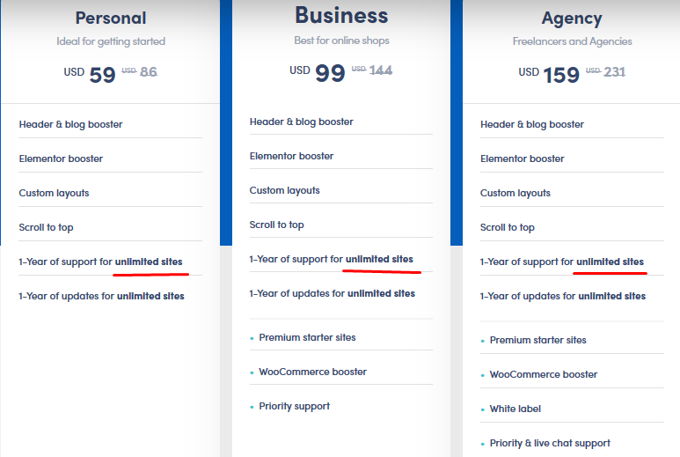 NEVE THEME REVIEW: CONCLUSION
Neve is a great theme for both sites and shops with a huge variety of demo sites that can be installed with 1 click. The installation of the whole runs very smoothly and is very clear. The theme is written with great code, it cannot be more professional and is therefore one of the fastest themes on the market. The theme works with the best page builder I know, Elementor. As a result, Neve quickly builds top websites with the greatest of ease. It can be used on an unlimited number of websites and so you no longer need any other themes with Neve. Neve offers good support and you have 200+ videos and 300+ pages with tutorials available.
Neve vs Hello conclusion
First of all, thank you for reading this Neve vs Hello comparison to the end. Both themes are 100% compatible with Elementor page builder which is great. If you have the money to install Elementor Pro I would , the difference between free and pro is very big. Hello is made especially for Elementor. If you don't want to use Elementor, forget about Hello because on its own it's worth nothing. Both themes load very quickly and I can recommend them both.
Tip: There are themes that are ranked much higher in my top 10 themes for [2023] than Hello and Neve. The themes in this list are of course very good alternatives to Neve and Hello.