Elementor vs Beaverbuilder pagebuilders [2021]
In this Elementor vs Beaverbuilder comparison I discuss the qualities of both page builders. The Beaverbuilder and Elementor are installed on millions of websites. Both feature an inline front-end editor, and many additional third-party plugins and designs are available for both. Let's start with Elementor without saying it would be better.
I start with Elementor but this is a random choice and does not automatically mean it would be better.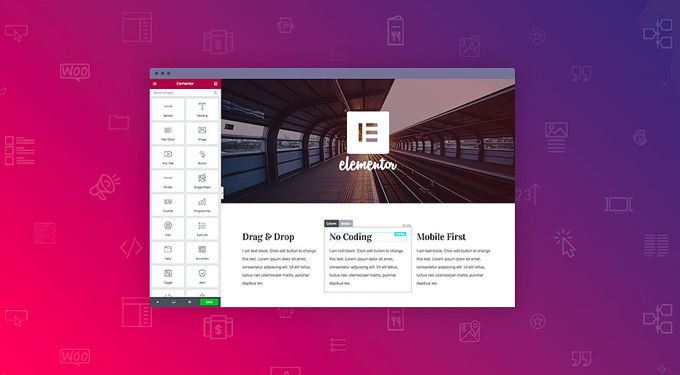 Is Elementor no theme, or is it? The Elementor page builder can be used in any theme, and will always be compatible. Elementor has its own theme which you can download for free, The Hello theme. It itself houses more than 300 ready-made demos from which you can start your work, which is the same as a theme. With Elementor you don't need another theme, they would just call it a theme that is clearer.
This applies to the PRO version because the free version does not have all of that. In this Elementor Theme review we discuss the very latest improvements that make the theme / page builder score in the top. Elementor only came on the market in 2016 and is already installed on more than 4 million sites, which of course stands out. This is not just a page builder but a tuned drag & drop tool to build websites very quickly and easily.
Elementor Pagebuilder review
Watch the video below, this gives you a good idea how you can get started with the editor / page builder yourself.
Elementor Navigator review
This brand-new tool can be used as a dock on the right-hand side of the screen or floating anywhere in your worksheet. Simply click something on your worksheet with your right mouse button and choose "Navigator" to open it. Or watch the video below, which is easier to understand. The Navigator is an extension of the page builder that you work with.
Elementor saves your work
Who always wants to perform the same task again? With Elementor you can save work blocks and reuse them on other pages, posts and even other websites. That way you save a sea of time if we compare that with how people used to work. The animation below gives a reasonable picture of what you can expect.
Ready-to-install Designs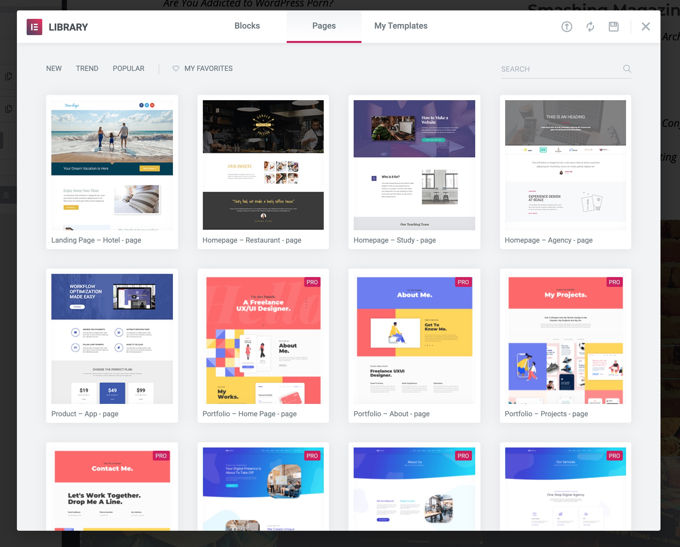 In this Elementor theme review we discuss the top features of the Elementor page builder. The beautiful demo designs are certainly part of this. Earlier I told you that Elementor is basically just a theme because of the wide choice of demo material that you can use as the start for your website.
Just like with DIVI there are layouts available for all possible niches. Think of corporate, web shops, the hotel industry, gyms, café, fashion, hosting, photography, architecture, lifestyle, travel and fashion. There are many third parties that build beautiful themes for Elementor. You can also use such a theme as a start for your work, but you will of course have extra costs.
Elementor & Woocommerce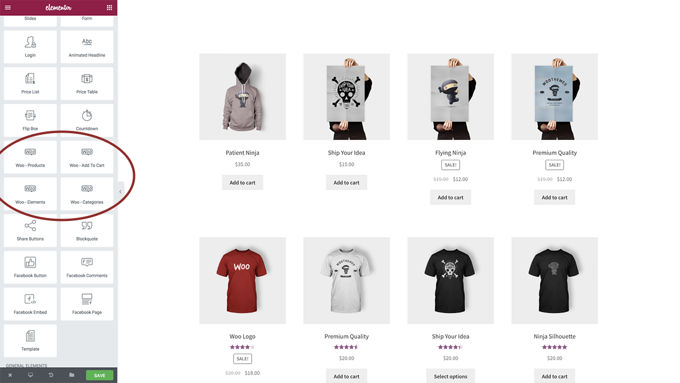 Elementor is just like the other top themes perfect for building web shops. Product pages and category pages from Woocommerce can be styled beautifully. It always needed quite a bit of HTML knowledge to adjust shop pages, that has become a thing of the past. We assume that you are familiar with Woocommerce, it is by far the most used shop plug-in for Wordpress.
Elementor revision editor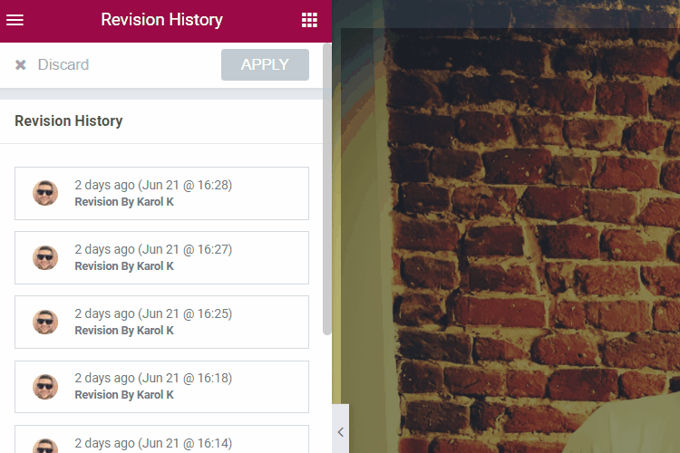 Elementor, like other elite page builders, was less enthusiastic about the revision editor in Wordpress and decided to release its own improved version. I fully agree with them that the standard Wordpress editor for revisions is worthless, that was always a thorn in the eye if you had to put something back. Also DIVI and THRIVE ARCHITECT got this great tool.
Elementor Theme review: Responsiveness


Everything can be set separately with Elementor for mobile, tablet and desktop as you can see above. Elementor is of course "out-of-the-box" responsive but it is always nice to be able to make targeted adjustments for a certain device if needed. All top themes and page builders, however, also have this.
Elementor color range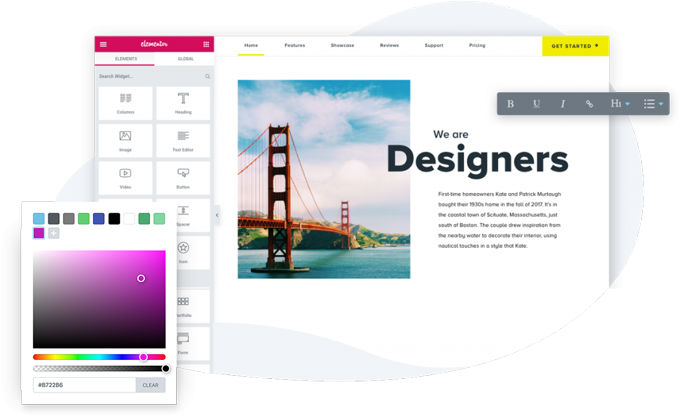 We give a perfect score in our Elementor theme review here to the color editor for texts, which is practically just as beautiful as in a PC software like Photoshop. According to Elementor itself, they are currently the only one with "pixel perfect design". You can use all possible colors that are available and also create gradients with it.
Elementor Header & Footer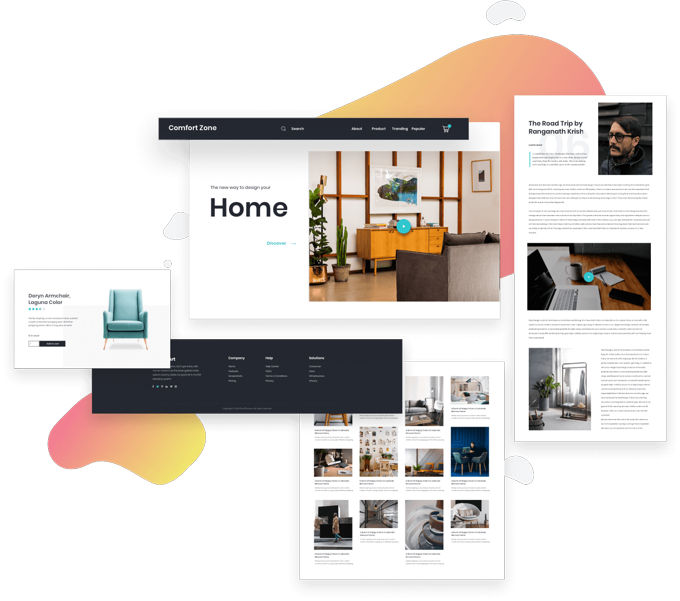 Total control over all headers and footers within your website. All elite page builders can do this but it is an important tool to have in a theme.
Elementor standard elements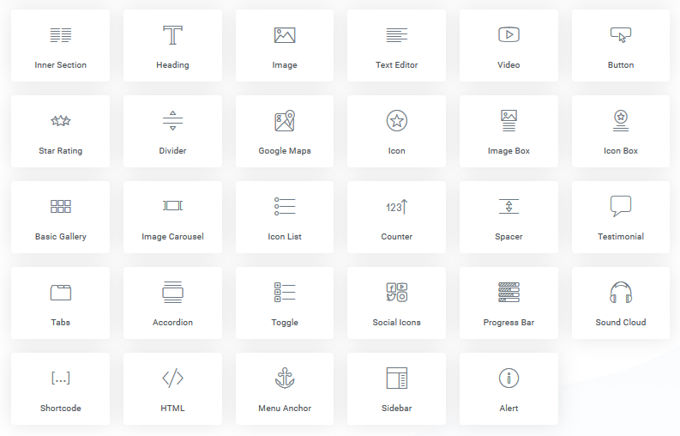 Elementor PRO version elements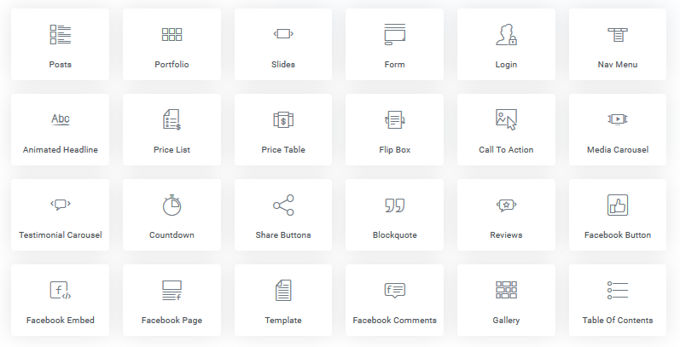 Elementor Theme elements


The building blocks for the layout of your pages are the elements and Elementor offers a lot of them. Let's say practically everything has been thought of. Elementor even has pop-ups as standard and also very nice ones, so from now on forget your pop-up plug-in. You no longer need it.
Elementor Pop-Ups
Beautiful pop-ups, easy to set up too, a wonderful tool. Beaverbuilder does not have this. The pop-ups are perfect for call-to-action and conversion purposes.
Elementor Theme review: Pricing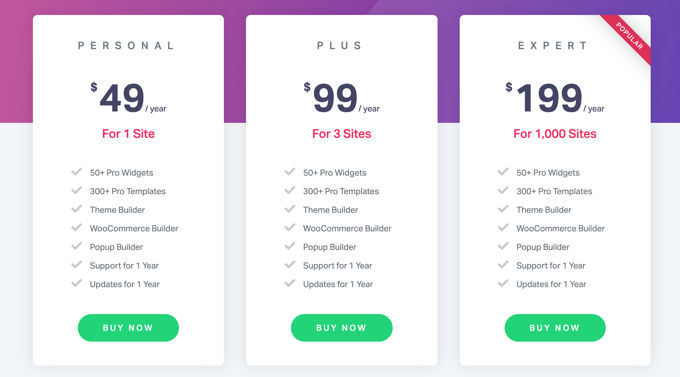 The prices for Elementor can be found here in the image above. In terms of quality, Elementor is worth three times its money, especially if we compare that with other premium page builders that offer much less and are even more expensive.
Visit Elementor website
BEAVERBUILDER (Elementor vs Beaverbuilder)
In this Beaverbuilder review we take a look at why this page builder is so popular that it is used by more than a million people. From my own experience I already know that Beaverbuilder has one of the nicest and best support departments among page builders. You will be offered a solution for every problem that you might encounter live, by ticket or e-mail at lightning speed.
The Beaverbuilder page builder can be used in any theme, but also offers its own theme as the perfect theme to start with. The video below explains how you can make a good theme choice yourself. The best theme for Beaverbuilder for me is Astra Pro with many ready-made designs for the page builder already in it.
Building Blocks
Just like most page builders, with Beaverbuilder rows and columns are the main building blocks for building your pages. For each row you create, you immediately specify how many columns it should contain. The same also applies to the modules, as with all good page builders you place the modules in the columns.
You have call-to-action buttons, timers, countdowns, photos, videos and all the standard material you are used to for styling your page. Everything goes through the front-end and it's just nice to work with Beaverbuilder, although it is a bit slower than with the Divibuilder for example.
Wonderful features are, for example, having global rows that apply site-wide. If you adjust this, it will change on all pages where you have such a row in use. So you can save your building blocks and reuse them later on other pages.
Premade templates
Apart from the many modules, Beaverbuilder gives the possibility to use 2 different types of ready-made templates, content pages and landing pages. Under the landing pages, you'll find templates for shop pages, landing pages, homepages, newsletter subscription pages, and upcoming pages.
As for the content pages, here you will have access to "About us" pages, Contact pages and Service pages. You can also create your own template and save it of course. You can also style these yourself with the Beaverbuilder Front-End Drag and Drop system.
Beaverbuilder SEO
Websites made with the Beaverbuilder have good SEO by default and have no CLS and LCP problems according to the standards of Google Core Web Vitals. The pages also have very fast loading times. These are all Google ranking factors that bring a higher turnover through better findability.
Beaverbuilder Desktop, Mobile and Tablet
Of course Beaverbuilder is 100% responsive, but that's not all. You can adjust the exact settings live in the editor for the display on all these different devices.
Beaverbuilder with WooCommerce
With Beaverbuilder you can build pretty cool webshops without any technical knowledge. That said, I mean it can't compete with purpose-built themes like Astra or Ocean-WP. What is of course a top solution, is to combine Beaverbuilder with one of these two themes. It works perfectly with both themes.
Beaverbuilder pricing
Beaverbuilder is always bought for an unlimited number of sites. The prices are determined by a number of extra features such as access to their theme and white labeling.
Beaverbuilder Whitelabeling
Web design companies often find it cool or useful to present their own logo in the backend instead of the Beaverbuilder logo. Thus, you do not see that you are dealing with Beaverbuilder, but the software seems to have been built by the company itself. Other nice features of the page builder are Google fonts, SEO optimized, header and footer builders, great forum and support.
My advice regarding Elementor vs Beaverbuilder
First of all, thank you for reading my Elementor vs Beaverbuilder comparison to the end. Elementor has gotten the total installs from 2 to 4 million in the last year and is on the rise. Beaverbuilder has been around for much longer and now has more than a million users. It is mainly a matter of taste which page builder one prefers to work with, I prefer Elementor.
Using our link you ALWAYS get 20% off on the Divi Theme!