Divi vs Elementor page builder comparison [2021]


Two extremely popular WordPress page builders under the microscope!
Both the worldwide best-selling Wordpress theme Divi with his DiviBuilder, made by the boys of Elegant Themes, as the also super popular Elementor page builder steal the show today. There are a number of other good page builders out there, but these 2 are the best.
The Divi Builder and the Elementor page builder can be used in practically any Wordpress theme. The biggest difference between both page builders is that Elementor has a free version and is therefore used a bit more than Divi. Elementor runs on 5 million websites. On the other hand, much more money has been made with Divi. In this Divi vs Elementor comparison for [2021], I'm starting with Divi, which doesn't mean it would be any better.


Divi only has a pro version, so could never make a name for itself via a free version like themes like Astra did. Despite that, they meanwhile achieved an incredible number of 767,154+ sales. That number includes many $ 249 lifetime subscriptions. No other theme can measure up to this, although there are themes that incorrectly claim to be the best-selling theme ever such as Avada. That is downright a lie. Since I receive commissions from both themes, it is clear to me that Divi sells 10x better and I even doubt whether Avada gives correct sales figures. Well, this is about the Divi vs Elementor comparison, enough about other themes.
DIVI WEBSHOPS
Due to the Corona crisis, people are more at home and web shops now play an even greater role in our economy than in the past. A self-respecting theme will therefore have to offer proper features for web shops and work perfectly with Woocommerce. Divi is one of the frontrunners in this field and has its special WooBuilder and Woomodules that offer many extra options and ensure that you are very flexible and can adjust everything in your shop without having any technical knowledge. In the video below you can see what Divi has to offer in this area.
Divi has a whopping 166 1-click to install demo websites in its arsenal and 880 demo pages and sections. You can use all of these as a starting point for building a website. I recommend using this for any beginner as it takes a lot of work off your hands and is much easier than creating a website from scratch. Incidentally, in Divi everything can be adjusted via the front-end.
DE DIVI-BUILDER
The DiviBuilder is the page builder that is included in the Divi Theme. The Divi Theme cannot be purchased separately, you pay for a subscription. This subscription includes the Divi Theme and 86+ other premium themes, as well as the Divibuilder as a separate plug-in. You can install it in any Wordpress theme. So it works just like the Elementor page builder you may be familiar with. You can watch the video about the DiviBuilder below to quickly find out what is possible with it.
DIVI DEMO LAY-OUTS
Installing one of the beautiful demo layouts means you don't have to start your new website from scratch. There is already a site as you more or less had in mind and if you have put your logo, drawings and images in it, your website is already three quarters finished. Building websites is lightning fast and easy in this way. In Divi you use the Demo-Importer for this. Here you can view all the demos.
DIVI SHAPE DIVIDERS
With Divi Shape Dividers you can create beautiful effects as you probably know from other websites. Beautiful moving contours can be placed behind cut-out images. It is beautiful and attracts visitors' attention. Despite this, it is easy even for beginners to work with this Divi-Tool. We compare Divi vs Avada here, with Avada lagging far behind in this area. This video gives more info.
DIVI EXTENDED STYLES
You can easily give a new font, color, font size or style to multiple objects at the same time with Divi Extended Styles. All these kinds of functions that Divi offers save a lot of time and make Divi a well-oiled machine for building sites super fast without any headaches. This video gives you more infi about this feature.
DIVI RESPONSIVE EDITING
As can be expected from Divi, your pages are automatically perfectly responsive on all devices. Sometimes, however, you want to make small adjustments for a particular device. This is very easy to achieve in Divi with Divi Responsive Editing. Check out this video for more info.
DIVI BULK EDITING
Bulk Editing is similar to Extended styles, but here you copy, drag, or change the style of entire blocks or rows at the same time. If you are new to Divi, it is a good idea to take a moment to think about all these features and learn how to work with them, as they will save you hours if not days of work. Divi vs Avada, Divi wins.
DIVI COPY & PASTE
As far as your work is concerned, it is a good idea to also use this feature, because it means you can only do everything once. With Divi Copy & Paste you can save blocks, sections, and anything else you want for reuse, on the same page, other pages, or even other sites built with Divi. The top page builder Elementor also has this feature and calls it Reuser.
DIVI DROP FILES
In the past, people always thought: what an inconvenience to have extra tabs open, or to leave the page where they were working to upload files in between. With Divi you just dump the files on the page you are on and they will be uploaded immediately. A great improvement to the complete Wordpress CMS. Couldn't they come up with something like this themselves at Wordpress?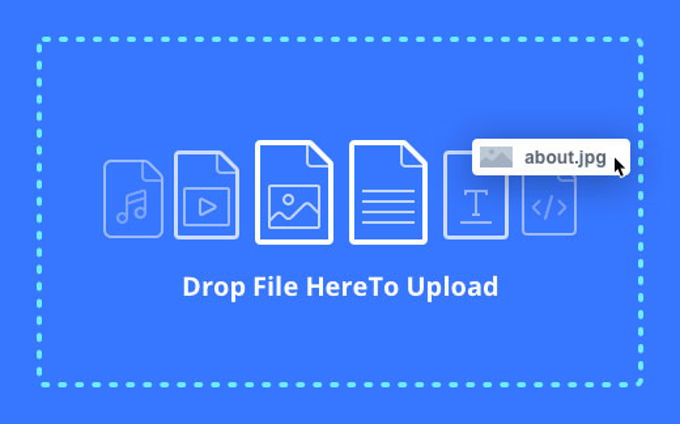 SEARCH-ABLE SETTINGS
Divi is packed with settings and yet everything has been found that way. How is this possible? With the Searchable Settings you simply enter the setting you are looking for in the search engine and you will be guided there, it couldn't be easier. You will save time and hassle with this function. There are still few themes that offer this feature.
DIVI SPLIT TESTING
Divi Split testing will quickly start making more money by helping you get more conversion and leads. Gone are the days of pondering which design or text will work better for your visitors. You can now spread multiple versions over your visitors and Divi automatically keeps track of which version was clicked more. A golden feature! Divi vs Avada: Avada does not have this feature. Winner Divi. Besides Divi, only Elementor and Thrive A/B testing.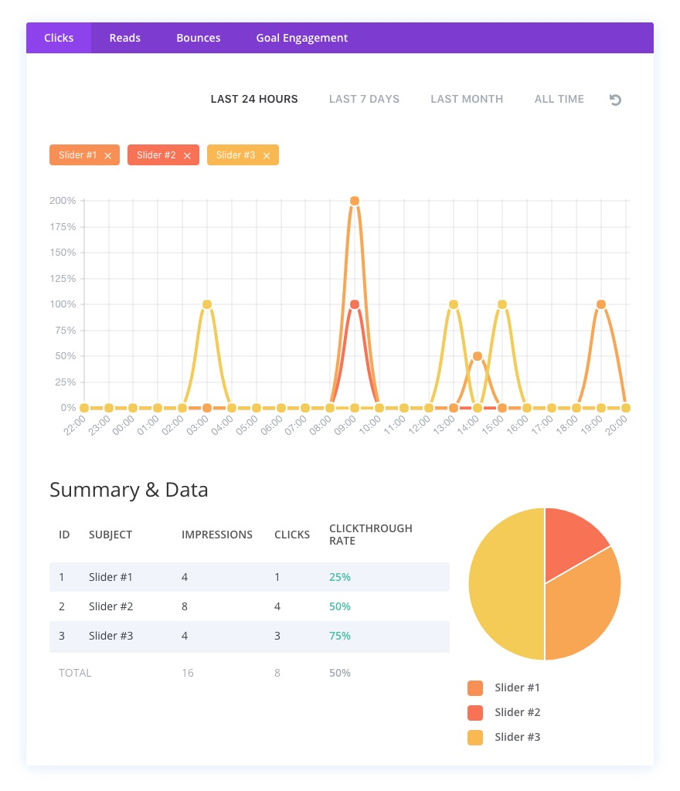 DIVI TRANSFORM
In Photoshop via CTRL+T, images, shapes or texts can be scaled and distorted, creating a 3D effect. The same function can be found in Divi nowadays. You are building a site that is superior to that of your competitor. See the animation below to get a quick impression.
DIVI HOVER STATES
Creating Hover States was always a lot of work, but those days are over with Divi's solution to this. Objects can simply be moved or modified, after which you indicate that this should be the Hoover State and that's it. Avada doesn't have this kind of thing but will definitely work to provide it in the future.
DIVI FIND & REPLACE
Find & Replace searches for specific files, sentences (texts) or images and replaces them with others. Certainly people with large websites benefit from this function because it saves a lot of time. For example, I use this continuously to replace dates, or complete sentences that appear in multiple articles. I don't have to adjust all those 40 articles separately, but everything is done in one go with this function.
Visit Divi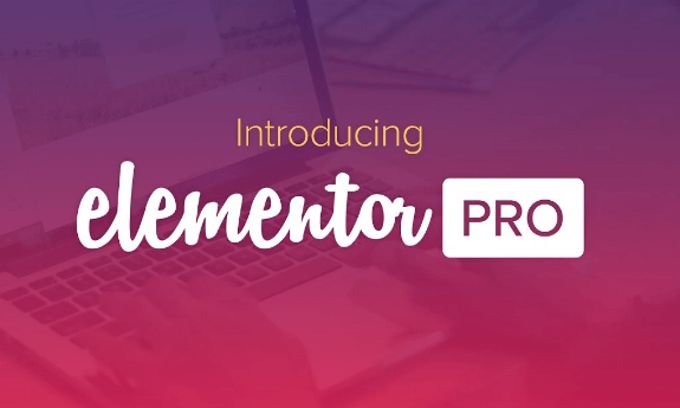 The Elementor page builder is booming. In the meantime Elementor has been installed on 5,000,000+ sites, an impressive number, although we are of course talking about free and pro versions. Elementor can be compared to the best themes out there in terms of possibilities such as the Divi Theme. That's because Elementor lets you download their free Hello Elementor theme, which basically comes with Elementor.
You do not need another theme with Elementor although it could be better to my taste and recommend that if you have the money for it you use Astra Pro as a supporting theme , or optionally Astra Free. This offers many more possibilities, but as said Hello Elementor is enough, although the theme has practically nothing in it. It only provides a framework for making Elementor work perfectly.
Elementor Pagebuilder review video
Watch the video below, it will give you a good idea of how to get started with the editor/page builder yourself. This is a very simple short video, but very clear.
Elementor Navigator review
The Navigator is still fairly new to Elementor and lets you edit each individual element through this Navigator. Just right click on an element and you will get a pop-up menu with all kinds of options especially for this element. Very useful, check out the video below to see the Navigator at work.
Elementor Editor
Elementor has the most advanced editor along with Divi-Builder. Everything, including footers, headers and the total content can be adjusted front-end. From the start that you start working with Elementor it will seem as if you have known the editor for years, everything is so clear and smooth.
Elementor Finder
Elementor has the perfect search system to find anything you want in an instant. This applies to all types of pages within your website as well as, for example, a widget that you are looking for.
Elementor Reuser
Elementor allows you to store anything you want in memory to use on other pages. This way you can present not only custom elements or blocks, but complete sections in seconds on new pages you are working on. A great feature.
Elementor Motion effects
Parallax scrolling effects that can be used by everyone. Elementor Motion effects is the cream of the crop in this field and any beginner can use it, as well as all the other features that Elementor offers.
Elementor Freehand
One editor is not the other and some can be worked more precisely than others. They call it Elementor Freehand and placing elements perfectly is a simple task with Elementor.
Elementor review Shape Dividers
A more impressive feature without requiring much effort for the builder are Elementor's Shape Dividers. Easily build stunning pop-out backgrounds behind transparent photos. I must honestly say that most of the features were first seen in the Divi Theme but despite the fact that a lot was copied from Divi, the quality of the feature is very high.
Elementor colors & fonts
Of course, Elementor also has the function of being able to adjust fonts and colors all over the site at the same time. In principle, all good themes have had this for about 7 years, but a little less advanced than Elementor.

Elementor Landing Page Builder
The best Landing Page Builder says Elementor and it's all beautiful. But I certainly think Thrive Architect is better for Landing Pages. Thrive Architect is also a very good page builder and specializes in Leads and Conversion and has many beautiful Landing Pages.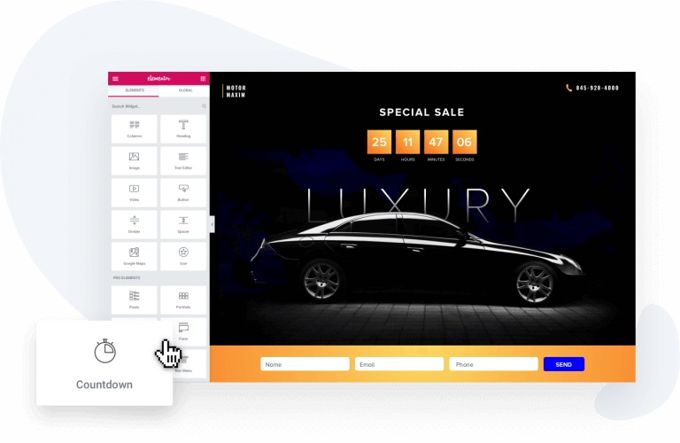 Elementor Pop Up Builder
With Elementor you have the best possible popups and build them without much effort. Forget about pop-up plugins because you don't need them anymore. Click on the image below for more info about the Pop Up Builder.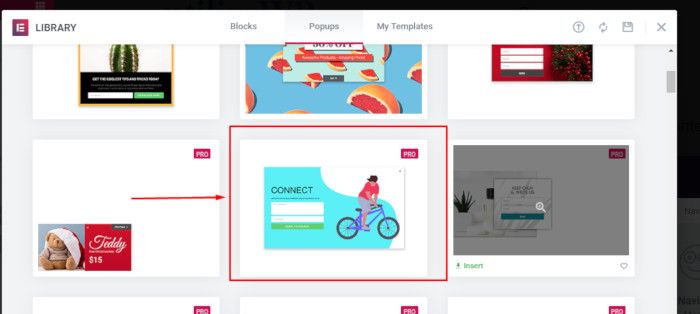 Elementor Forms
And plugins for building forms are also redundant with Elementor. It has a Formbuilder in it that can measure itself with the top in this area. Click on the image below for more information about the Formbuilder.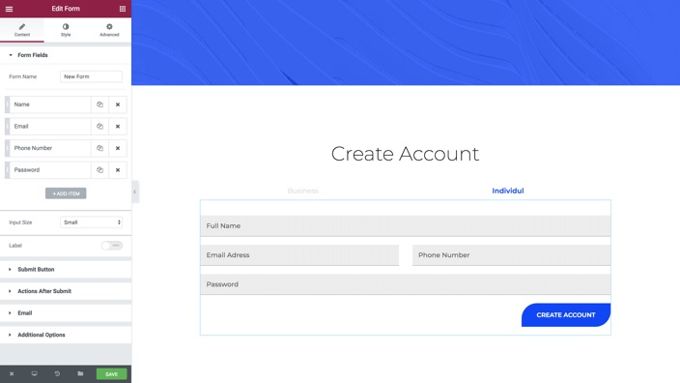 Elementor Elements
Elementor Pro has an unprecedented number of elements, but the free version also has enough. Additionally there are Theme elements and Woocommerce elements.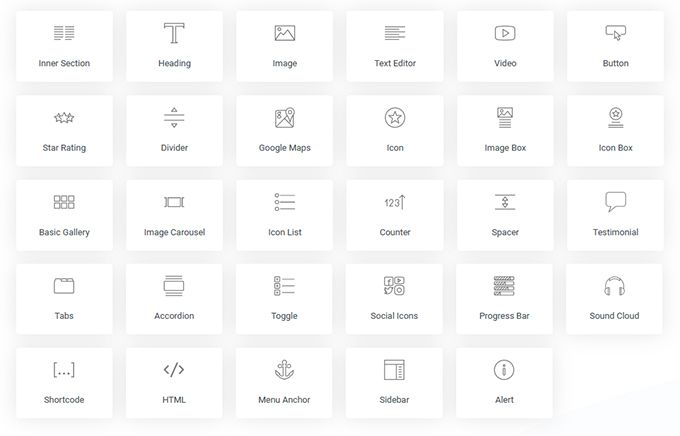 Elementor review Themebuilder
The Theme Builder gives a quick overview of all your pages. This way you can quickly see where something goes wrong or is missing. This way you can check your site better, you can quickly check if your site looks the same everywhere and it saves a lot of time too.
Elementor & Woocommerce
Above in the "Elements" chapter you will find the link to the additional Woocommerce widgets, but Elementor offers a lot more. For starters as seen below, lots and beautiful demo templates & kits. You can view these demos for both the free and pro versions here.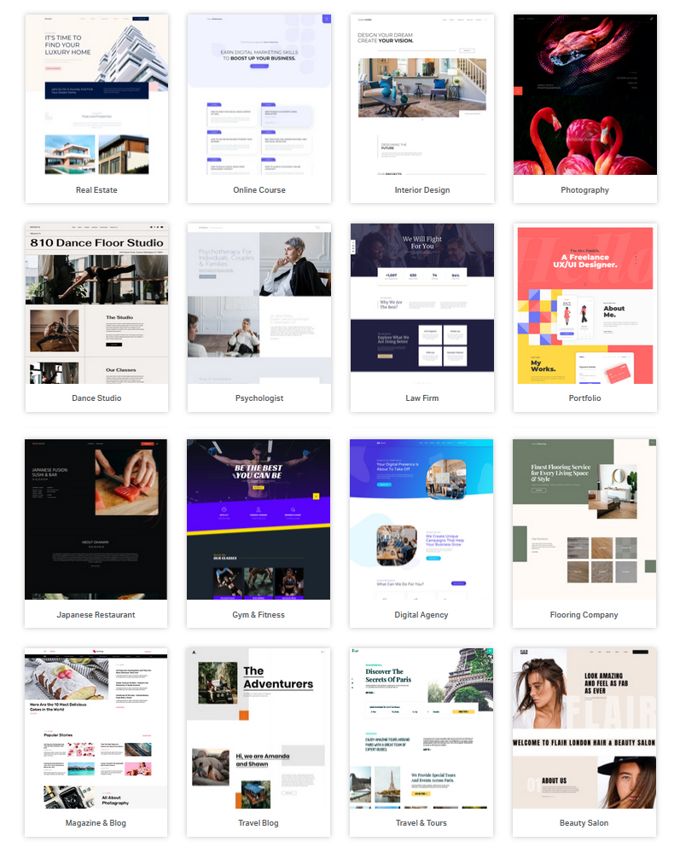 Watch a small video below on how to create product and archive pages in Elementor for Woocommerce.
Elementor Pricing


Elementor review conclusion
There is so much more to say about Elementor, but if your interest was piqued, you can check it all out on their own site. I think there is no denying that Elementor is one of the 2 top page builders along with Divi. Elementor is well worth the money.
Divi vs Elementor: Conclusion
My personal conclusion is that both page builders are great to work with, although I prefer Divi. At Divi, however, one gets 5 times more value for money, I think, certainly with a "for life" membership. For unlimited sites for a year, you pay almost the price at Elementor that Divi gives you for the rest of your life. It is no comparison.
I could mention much more in this review for Elementor vs Divi but I think I you have given a good impression of both candidates. Many reviews make whole lists with negatives, I have tried to avoid negativity as much as possible. Both themes are great and my opinion is that you can hardly fault it.
Using our link you ALWAYS get 20% off on the Divi Theme!