Divi vs Beaverbuilder comparison [2023] 💥
DIVIBUILDER (Divi vs Beaverbuilder)
Divi is the best-selling Wordpress page builder ever...

Hey folks, gather around! For a decade, the Divi theme has been like the superhero of WordPress themes, but hold onto your hats because Divi 5 is about to swoop in! It's like upgrading from a superhero to a whole superhero squad. Want to be the cool kid on the block? Snag your Divi license at a price so low on Black Friday, it's practically superhero-worthy. This Divi-Theme review for [2023] isn't just a review, it's like a sneak peek into the future of awesomeness in web design.
And nope, I won't bore you with tedious bullet points or endless lists that sound like a robot wrote them. You can find all that yawn-inducing stuff on the Elegant Themes website. Here, we're keeping it lively and fun, just like a party hosted by Divi itself. Speaking of which, have you seen the Divi website? It's not just a website; it's a digital masterpiece, a Mona Lisa of the web world!
Advertisement

DIVI AI (Text & Image Generator)
Quickly Generate Content: Say goodbye to the old days of scratching your head in brainstorming sessions. With Divi AI, it's like having a magic wand – create text, images, or whole sections with a mere click. It's so smart, it probably knows what you need before you do!
Personalize Your Content: Divi AI isn't just any old robot; it's like a chameleon, adapting to your brand's unique voice. Feed it some context, and voila – a site that resonates with your audience as if it's reading their minds.
Instant Image Creation: Need an image? Snap your fingers, and Divi AI conjures up the perfect one, understanding your content like a mind reader. Seriously, it's like having a psychic artist at your fingertips.
Enhance Your Images: Got an image that's almost perfect but not quite there? Divi AI is like your personal photo fairy godmother, tweaking and tuning until it's just right.
Overcome Writer's Block: Staring at a blank page? Divi AI is like that friend who always has ideas. It throws you a creative lifeline, turning the dreaded writer's block into a thing of the past.
Superior Content On-Demand: Divi AI isn't just a content generator; it's like a genie in a bottle. Give it a topic, pick a format, and watch in awe as it whips up top-notch content in a jiffy. It's your on-call content wizard!
Expert Copy Editing: And it's not just about writing. Divi AI can take your existing content and polish it until it shines like a diamond. Need a tone tweak? A clarity check? Consider it done. It's like having an eagle-eyed editor in your pocket.

DIVI ADVANCED GRADIENTS
Alright, buckle up and get ready for a ride through Divi's latest and greatest - seriously, it's like the Avengers of web design tools! Ever dabbled in Photoshop, Corel, or any of those fancy photo editing apps? You know, the ones that let you create gradients that make rainbows jealous? Well, Divi's new Advanced Gradient Builder is like that, but on web design steroids. It's like having an unlimited paint palette, but for gradients. And yes, while no other theme can even touch this right now, let's be real - they'll try to copy it faster than you can say "imitation is the sincerest form of flattery." That's just the Divi way – trailblazing while others are left playing catch-up!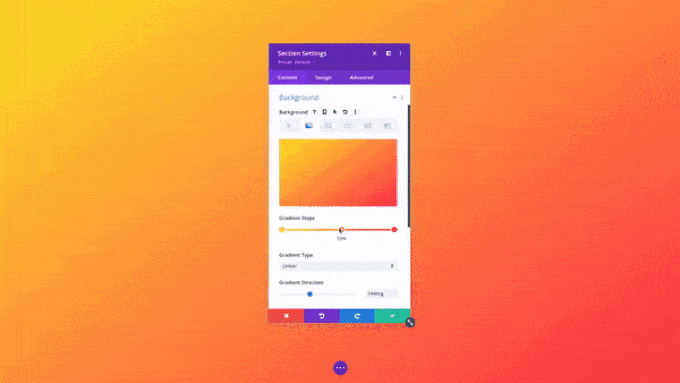 DIVI LAYOUT CLOUD
Hold onto your hats, because we're diving straight into another Divi exclusive that'll knock your socks off! This gem is called Divi Layout Cloud. Think of it like a magical cloud where you can pluck out sections, columns, entire pages, images, videos, audios - basically, your entire creative arsenal - while working on any of your websites. It's like having a creative genie at your beck and call. The time you'll save? Mind-blowing! An absolute game-changer for every professional web designer and design agency. It's like having a superpower, but for web design!

DIVI WEBSHOPS

Divi 1-click demo lay-outs

Ready for a show-and-tell? Check out this video right here where the Divi's Woocommerce-Builder struts its stuff. If you think a decent theme is cool for creating a webshop, Divi is like the cool kid in the web design playground. It's packed with so many options to customize product and category pages with the WooBuilder and WooModules, it'll make your head spin. And just for kicks, check out these 229 different Divi-demos (1685 templates). That's not just a lot; that's "how-do-they-even-do-that?" a lot!
Ever seen a library with more style than a fashion show? That's the Divi demo library for you. It's brimming with gorgeous shop layouts that you can pop into your project with just one click. Styling your shop with the WooBuilder is so easy, it's almost like cheating. Adjusting everything at the front-end is so quick, you'll feel like a web design wizard. And let's not forget, all these demos were whipped up with the Divibuilder, which, alongside Elementor Pro, is like the superstar of the page builder world.
DIVIBUILDER (Pagebuilder)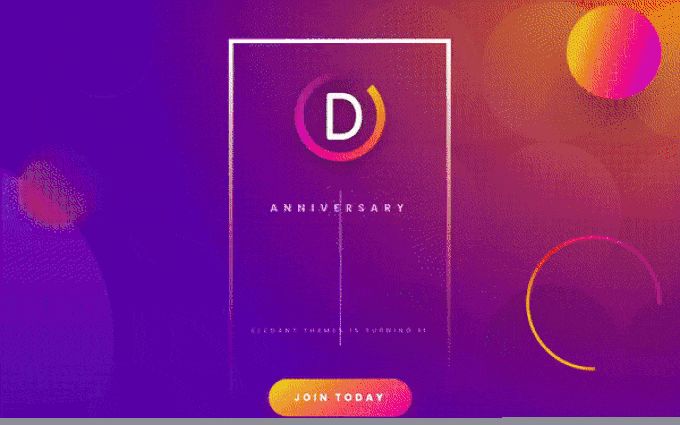 Get ready to meet the DiviBuilder, the Chuck Norris of page builders for WordPress - it's just that awesome. Working with it is a dream, like having your cake and eating it too. It's so precise, your website will look exactly like what you see while you're crafting it. It's like having a magic wand for your website - all the elements and effects you need are at your fingertips, ready to whip up pages faster than a speeding bullet.
Oh, and here's the cherry on top: when you get your hands on Divi, the DiviBuilder tags along as a separate plug-in. It's like getting a bonus superhero sidekick for your other themes. Want to take it for a spin? Test the DiviBuilder right now on the Divi website by clicking on this link. It's like a test drive, but for web design – and you're in the driver's seat!
DIVI SPEED

Meanwhile, in the world of themes, it's like a high-speed race for loading times - and guess who's taking the lead? Divi, with its recent speed upgrade, is now zooming ahead like a race car, leaving other themes in the dust. It's now one of the fastest loading themes in the WordPress galaxy. Unbelievable, right? It's like watching a superhero beat all the villains at once. For a peek into this speed marvel, watch this video and discover more about Divi's Speed Upgrade. Spoiler alert: it's like strapping a jet engine to your website!
DIVI EFFECTS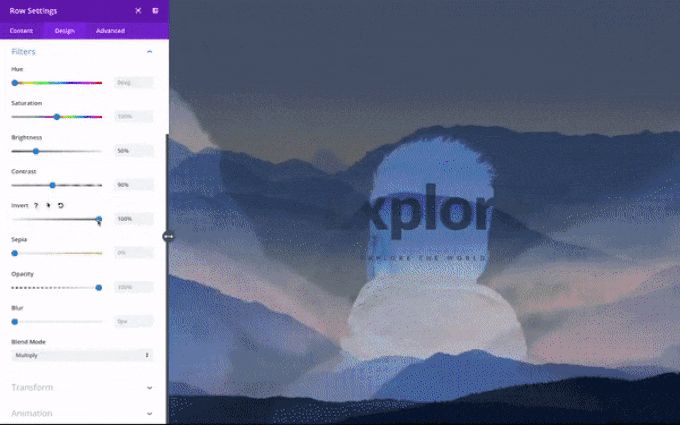 Ever wanted to be a photo wizard? With Divi Effect, it's like having magic at your fingertips. You can tweak your images faster than you can say "abracadabra." Want to change the exposure, play with colors, flip the world upside down with an invert, or add that old-timey sepia tone? Divi's got your back. And hey, if you're feeling particularly ghostly, go ahead and make that image as transparent as a phantom (you can even pick your percentage of ghostliness!).
The best part? Tweaking images in Divi instead of some clunky PC program means your image stays pristine and ready for more wizardry at any time. We're dishing out a perfect 10 for this tool in our Divi Theme review. It's like having a photo lab in your computer, minus the chemicals!
DIVI TRANSFORMS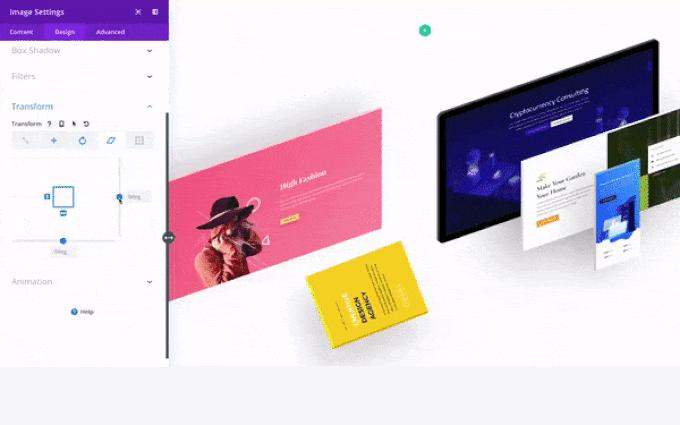 Ready for some Divi magic? Watch this video and uncover the secrets of Divi's Transforms. This tool is like the Swiss Army knife for texts and images - you can rotate, mirror, skew, and basically play digital Twister with your content, just like doing a "CTRL+T" in Photoshop. It's so cool, it's practically wizardry! As far as I know, no other theme can pull off these stunts. It's like having superpowers for your website, without the need for a cape or tights!
DIVI SHAPE DIVIDERS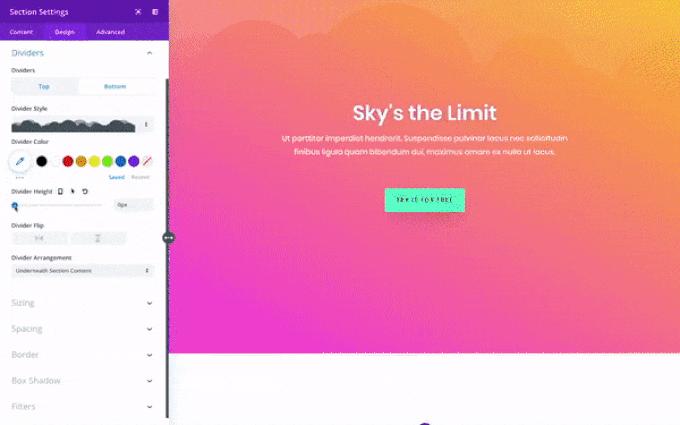 Get ready to make your website the envy of the digital neighborhood! With this feature, your site won't just shine; it'll practically blind the competition with its awesomeness. Remember when squeezing cool shapes into your website blocks was as tough as solving a Rubik's Cube? Well, those days are gone, thanks to the DiviBuilder.
Now, even if your tech skills are more '90s than 2020s, you can add those snazzy shapes with the ease of a hot knife through butter – yes, that includes you! For a sneak peek into this shape-shifting wizardry, check out this video and get the lowdown on Divi's Shape Dividers. It's like giving your website a superhero costume!
DIVI BULK EDIT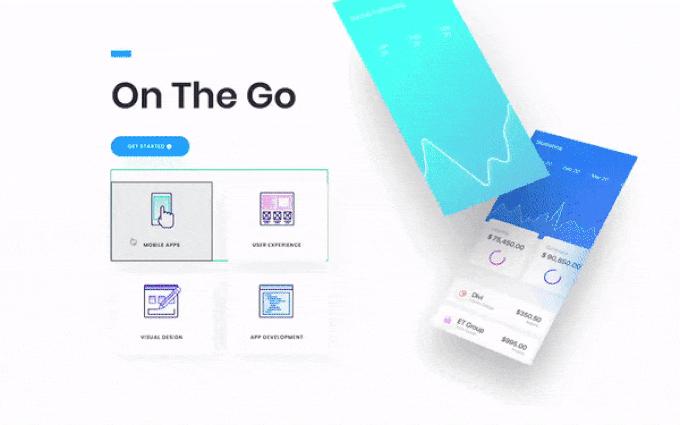 Remember the old days when building websites felt like being stuck in a time loop, repeating the same actions over and over? If you wanted to tweak the style of 6 blocks, you'd have to do the same dance six times – talk about a workout! Well, those days are as gone as floppy disks, thanks to Divi's Bulk Edit. Now, you can jazz up all 6 blocks in one fell swoop. It's like having a magic wand that says, "Abracadabra, style change!" This feature is such a time-saver, it's like finding a shortcut in a traffic jam. For a glimpse into this time-traveling marvel, check out this video about Divi's Bulk Editing. It's like having a 'copy-paste' superpower for your design elements!
DIVI DROP SHADOWS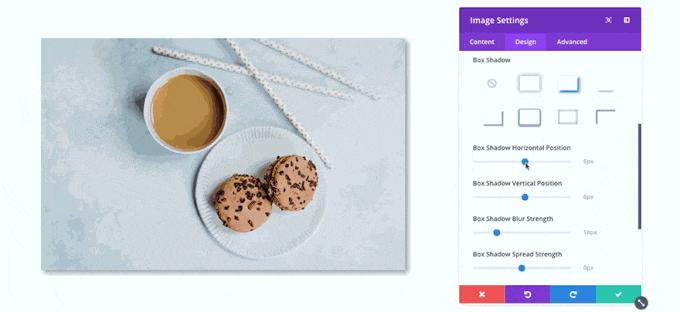 Gone are the days when you needed Photoshop to add some shady business to your images. Sure, Photoshop is great, but it's like buying a spaceship when you just need a bicycle – expensive and a bit overkill. Enter Divi's Drop Shadows, where creating shadows is as easy as snapping your fingers. Plus, you get to keep your original image safe and sound, ready for any future style makeovers or shadow adjustments. It's like having a shadow puppet master at your command. Curious to see this shadow magic in action? Watch here for a video and more info on Divi's Drop Shadows. It's like giving your images a cool hat, but with shadows!
DIVI SPLIT TESTING

Every business wants to be the belle of the ball in the digital world, raking in leads and conversions like they're going out of style. The old way? Tweaking pages over and over, like trying to perfect a secret recipe. But with Divi Leads, it's like having a secret sauce for your website. Whip up as many different layout or text versions as you like - it's like a fashion show for your website, with each design strutting its stuff for your visitors. Divi plays the role of the savvy judge, keeping track of which versions are total runway hits. Curious about this digital catwalk? Watch this video for the scoop on Divi's Split Testing. It's like having your very own website stylist, but for layouts!
Divi and the Divibuilder have so many gadgets and options that I could make the page of this Divi Theme Review 3x as long, but the best is to have a look here at the Divi Website and see the rest there.
DIVI REVIEW: PRICING
At Divi, buying a theme is so last season. Instead, you get a VIP membership to the cool club of web design. This isn't just any membership; it's your golden ticket to 86 premium themes (including the star of the show, Divi), a bunch of top-notch plugins, and a treasure trove of images. When it comes to price, Divi is like getting a luxury car for the price of a scooter – it's only a smidge more expensive per year than your average run-of-the-mill theme. And those "other themes"? Pfft, they're like half-hearted dates, offering support for just six months. After that, they expect you to fork over a fortune for extra help.
But wait, there's more! If you're ready to go big, $249 gets you the whole shebang for life – we're talking lifetime support, like a best friend who never gets

DIVI REVIEW: SUMMARY
Let's wrap up this Divi theme review for [2023] with a bang, shall we? With Divi, you're not just spending money; you're investing in a web-building powerhouse. Think of it as the Swiss Army knife of website construction - it's got everything you need and then some. Weaknesses? Shortcomings? Divi laughs in the face of such words. Whether you're crafting a chic webshop, a snazzy corporate site, or a cozy personal blog, Divi's got your back. And hey, you'll be joining a club of 881,346+ members - it's like being part of an exclusive party where everyone's a web design genius. Trust me, you won't have a single ounce of buyer's remorse with this one.
Divi offers a one-month money-back guarantee, so if you don't like it, you can always ask for your money back. Other themes do not give you this, but Divi knows that you will be satisfied.
Visit Divi
In this Beaverbuilder review we take a look at why this page builder is so popular that it is used by more than a million people. From my own experience I already know that Beaverbuilder has one of the nicest and best support departments among page builders. You will be offered a solution for every problem that you might encounter live, by ticket or e-mail at lightning speed.
The Beaverbuilder page builder can be used in any theme, but also offers its own theme as the perfect theme to start with. The video below explains how you can make a good theme choice yourself. The best theme for Beaverbuilder for me is Astra Pro with many ready-made designs for the page builder already in it.
Building Blocks
Just like most page builders, with Beaverbuilder rows and columns are the main building blocks for building your pages. For each row you create, you immediately specify how many columns it should contain. The same also applies to the modules, as with all good page builders you place the modules in the columns.
You have call-to-action buttons, timers, countdowns, photos, videos and all the standard material you are used to for styling your page. Everything goes through the front-end and it's just nice to work with Beaverbuilder, although it is a bit slower than with the Divibuilder for example.
Wonderful features are, for example, having global rows that apply site-wide. If you adjust this, it will change on all pages where you have such a row in use. So you can save your building blocks and reuse them later on other pages.
Premade templates
Apart from the many modules, Beaverbuilder gives the possibility to use 2 different types of ready-made templates, content pages and landing pages. Under the landing pages, you'll find templates for shop pages, landing pages, homepages, newsletter subscription pages, and upcoming pages.
As for the content pages, here you will have access to "About us" pages, Contact pages and Service pages. You can also create your own template and save it of course. You can also style these yourself with the Beaverbuilder Front-End Drag and Drop system.
Beaverbuilder SEO
Websites made with the Beaverbuilder have good SEO by default and have no CLS and LCP problems according to the standards of Google Core Web Vitals. The pages also have very fast loading times. These are all Google ranking factors that bring a higher turnover through better findability.
Beaverbuilder Desktop, Mobile and Tablet
Of course Beaverbuilder is 100% responsive, but that's not all. You can adjust the exact settings live in the editor for the display on all these different devices.
Beaverbuilder with WooCommerce
With Beaverbuilder you can build pretty cool webshops without any technical knowledge. That said, I mean it can't compete with purpose-built themes like Astra or Ocean-WP. What is of course a top solution, is to combine Beaverbuilder with one of these two themes. It works perfectly with both themes.
Beaverbuilder pricing
Beaverbuilder is always bought for an unlimited number of sites. The prices are determined by a number of extra features such as access to their theme and white labeling.
Beaverbuilder Whitelabeling
Web design companies often find it cool or useful to present their own logo in the backend instead of the Beaverbuilder logo. Thus, you do not see that you are dealing with Beaverbuilder, but the software seems to have been built by the company itself. Other nice features of the page builder are Google fonts, SEO optimized, header and footer builders, great forum and support.
My advice regarding Divi vs Beaverbuilder
First off, thank you for reading my Divi vs Beaverbuilder review to the end. Both page builders are very popular and do their job more than well. It is clear that Beaverbuilder is a lot easier to work with than Divi. This page builder is therefore very suitable for absolute beginners. Divi isn't too hard to understand either, and there's a lot more to it than Beaverbuilder. It has everything and it all works like a charm. The best choice is definitely Divi, especially considering that Divi is also cheaper.
Advertisement