Divi vs Astra 🥇 | 2 very popular WP themes (Review)

The top of popular WordPress themes compared!
Searching for a good theme to build your own site sooner or later one stumbles upon Divi and Astra.
As a writer of this Divi vs Astra review, I immediately notice that there are quite big differences. Astra also has a free version, Divi does not. Divi comes with his own page builder, Astra does not. Divi is built on versatility, Astra on convenience and super speed. To be able to compare both themes properly, we load Astra with the Elementor page builder. Both themes are completely multifunctional. This means that regardless of the type of website you can use it to create blogs, entire online stores or corporate websites.
In this Divi vs Astra PRO comparison we start with an overview of each theme separately. In the end I will give you my conclusion with which theme you can work better and offers more value for money.
Divi is the top product of the elite Wordpress theme seller Elegant Themes.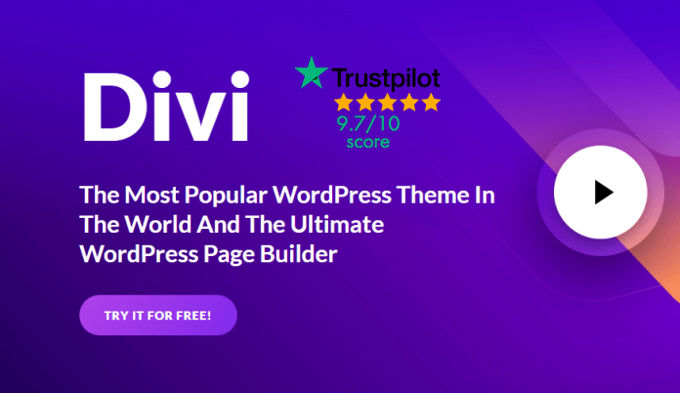 Divi first hit the market in 2013 and quickly gained popularity. Since then, the theme has been continuously improved and improved again until version 4 of Divi now in 2020. In the meantime, the theme has been sold 650,000 times with many lifelong subscriptions. What an achievement!
What characterizes the Divi theme?
The continuous improvements and expansion of Divi's features and settings have made Divi popular with a wide audience, from laymen to pro website builders. Divi has many functions but it can also be kept simple, they do not all have to be used.
Divi vs Astra page builders
One point we should definitely talk about in this Divi vs Astra review is the difference in page builders. Divi comes with the Divibuilder, a top page builder. Astra comes with Gutenberg, sorry to say it is the worst page builder I've ever seen. Here Divi takes a big lead because Astra needs a page builder like Elementor, Thrive or at least Bakery Pagebuilder.
Divi 4.0 Review video
To quickly get an impression of the improvements since Divi 4.0, it is a good idea to quickly watch the video below, which takes 4 minutes.
Over time, Divi has grown from a back-end page builder to a thoroughbred front-end WYSIWYG page builder with inline text editor. While working on your website, you will always see a live preview of what the page will look like. Each item is clickable and customizable. The addition of the history editor in Divi is a great addition (shown below).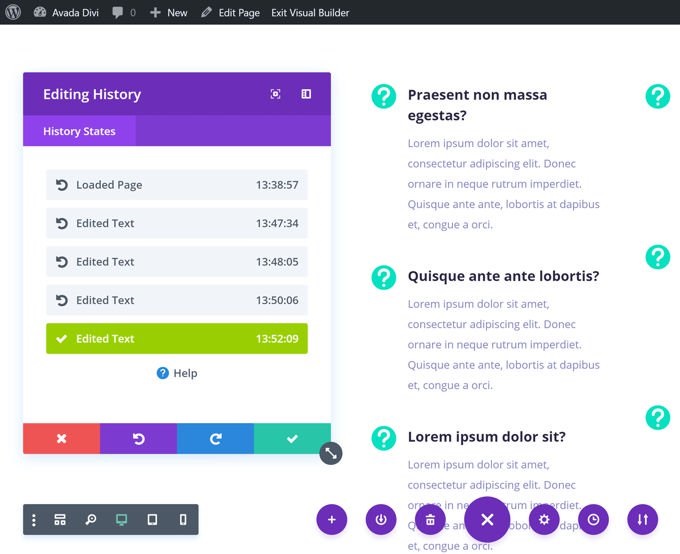 Divi webshops
This theme works hand in hand with Woocommerce, the most popular plug-in for web shops. Divi offers a special shop module that you can install if you are going to build a webshop! I can't explain it better than Elegant Themes itself so watch the video below and you will immediately know everything. Takes only 10 minutes.
Divi vs Astra: Drag & Drop
Elements can be dragged within the editor using drag & drop, sections can be scaled (also with your mouse) and so you quickly build the layout for your page that you had in mind. (shown in video)
Also the ability to copy sections or elements and export them yourself to other sites is great. All in all, the Divibuilder has quickly grown into a super tool to get pages out of the ground. You can easily create sections and columns that you fill with the large number of elements (46 modules) that Divi has to offer.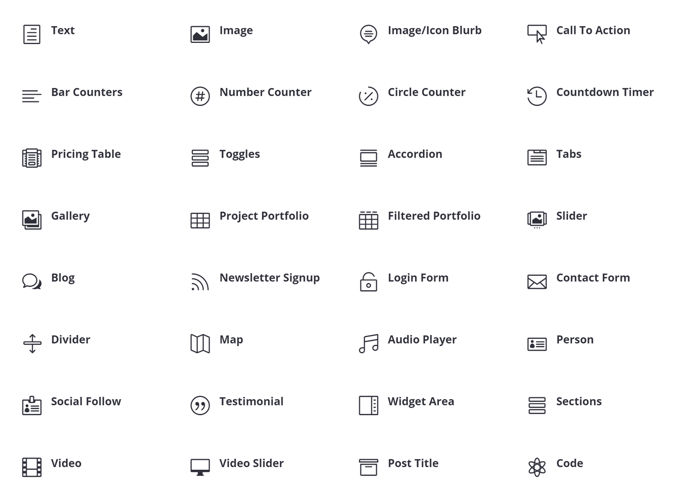 Divi Fonts and Text Styling
Being able to adjust more than 600 different fonts in every possible way? This is possible with the Divi text editor. Almost as many options as in a program like Photoshop. There are more page builders with good editors, but the Divi editor is the crown here.
For Divi, in addition to the elements you will find in the editor such as sliders, forms, buttons, text, video, images, price tables, and the like, there are also a lot of third-party plugins on the market that offer extra functionality. In Divi is actually everything, but for very specific things you can sometimes use a special plug-in.
Divi vs Astra: Ready layouts and templates
The Divi Builder already offers +800 layouts and +100 website packages. Many will be added here in future upgrades. From these packages and layouts you can combine exactly those pages that you like and thus build your own website. All you have to do is replace everything with your own photos, texts, logo, et cetera.

You can make all your adjustments using the Divi Builder since these pre-made layouts were made with it. The Divi Builder gives you complete control over your entire website. Everything can be adjusted very quickly and with precision. After you have done your job, it is wise to save everything so that you cannot lose it. That is also one of the options that Divi offers.
Divi leads split test tool
During our review of Divi vs Astra, we had to conclude that there are several options in Divi that Astra does not have, such as the Divi Leads split test tool that has been standard since version 2.7. With Divi Leads you can view different versions of a particular page or section on your website and see which version suits your audience better. Also think of different call-2 actions, buttons, images and the like.

So we call this split testing. Besides Divi, I believe that only Thrive Architect has split testing in his page builder and for Elementor there is a plugin for it. It is also called A-B testing by the way.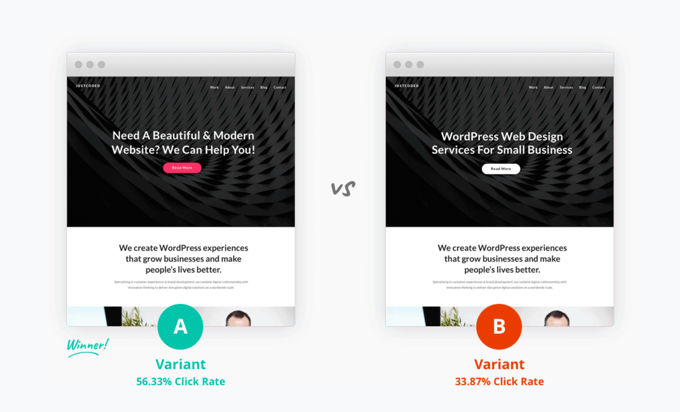 In any case, a higher conversion is achieved with this. One no longer has to guess what works better, the facts are presented. I assume this function will soon be in all top themes and page builders.
Theme options
All settings for menu navigation, advertisements, social media, responsiveness, posts, woocommerce can be found in the extensive Divi theme options panel. There are many more settings, I'm not going to list them all but there are for your SEO, layout, updates and more. The settings are divided into groups so that they are easy to find for you.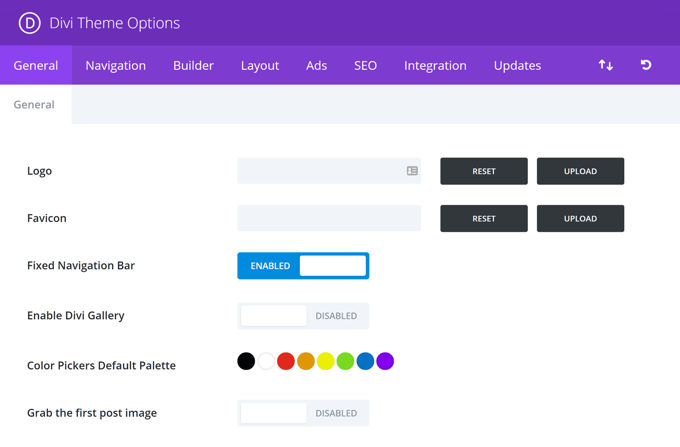 Transferability between websites
By transferability we mean the ability to import and export between websites. With Divi it is very easy to use your work on multiple Wordpress sites with the Divi theme. This applies not only to your work, but also to your settings and layouts. Web designers save so much work by not having to reset or build everything all the time.
Divi prices
An Elegant-Themes membership gives you access to all of their products including Divi and costs $ 89 per year. Elegant-Themes has 86 other themes and many plug-ins. This is certainly a good deal, but it may be a lot cheaper to get a lifetime membership right away for $ 249. In any case, Divi offers a 30-day money-back guarantee so you can try it risk-free.
Divi vs Astra: Divi summary
Divi is suitable for everyone, no HTML or PHP knowledge is required. It is packed with options and settings. The page builder is a pleasure to work with. A good design is quickly set up with the demo sites and a little bit of work. The prices are good to low for the quality they get.
Go to the Divi website!

Time to focus on the Astra Theme in this Divi vs Astra review. Let's start right away with the very best feature of Astra: SPEEED !!! This theme was specifically built to load into browsers as quickly as possible and it does. Astra's code is only 50kb so if you don't add too much to images kb's, antisocial fast loading times are certainly possible with a good cache plug-in and / or CDN network.
We discuss here the PRO version of Astra. Logical because no free version of any theme whatsoever can be compared with a topper like Divi. Astra works perfectly with Woocommerce and is also ideal for building webshops. If you want a super fast site with a sober and sleek design, Astra is your theme. If you install Astra, you are working with the Gutenberg page builder included in Wordpress. Gutenberg is an absolute disaster in my opinion so it is a good idea to install one of the following page builders in Astra: Divi Builder, Elementor or Thrive Architect.
Astra PRO premium WP-Theme
Installing the theme and a demo website is remarkably smooth. From the beginning you immediately notice that it is pleasant to work with this theme. That is why we are not surprised by the more than good rating of people who gave this theme a rating. The rating is so positive that it can be practically rounded to 5/5. This is because there are hardly any negative ratings of the 3537 and practically gave everyone 5 stars. In our speed test, the theme does indeed come out very quickly, even with multiple modules active.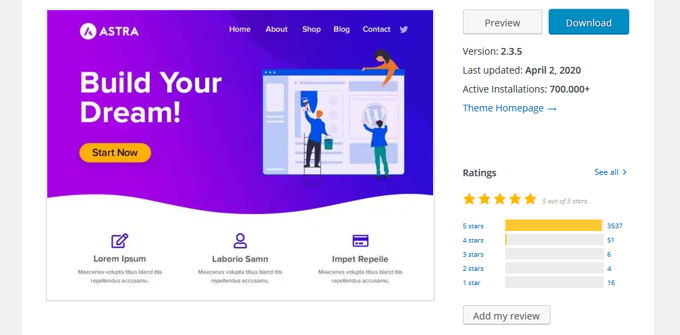 Download here the free version of Astra. This aside from this Astra PRO vs Divi review. The free version of Astra has been installed 700,000 times for a reason. If you want to spend little money and a simple fast website is enough, the free version is exactly what you are looking for.
Astra loads very fast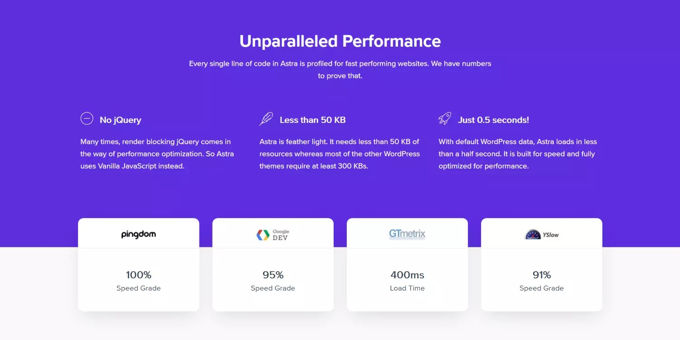 The image above shows how Astra does in the 4 best known speed tests. Pingdom 100% or no other site was faster. Google 95% so 5% of tested sites was faster, Y-Slow 92%, and GT-Metrix does not give a percentage but just the real loading time that was 0.4 seconds. These are insane scores even for HTML websites.
Astra demo-import

Just like Divi, Astra PRO offers many demo layouts to help you get started on your project quickly. The demos are easy to install with this plug-in or through this page on the Astra site.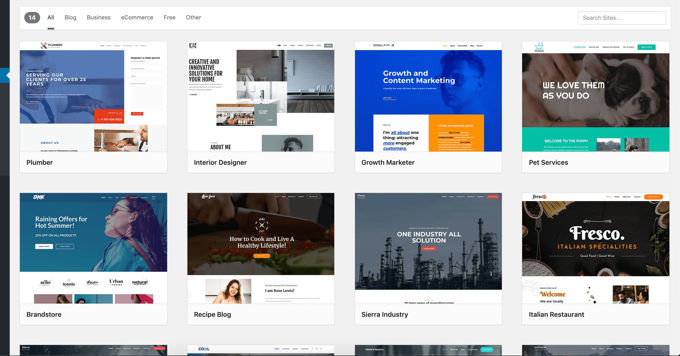 Not as much as at Divi but you can choose from hundreds of page templates and many complete layouts and for all possible niches (industries). Leader in the number of demos that are offered Soledad which claims to have over 5000 demos. That is not necessary, of course, both Divi and Astra offer so much variety that you are sure to find a layout that suits your project.
Astra + Elementor - the best combination
Astra PRO modules and settings
The image above is made up of 2 separate images that we have glued together so that it looks better. On the left you see a list of modules that can be found in the Astra PRO version and on the right the settings that can be found on the right in all posts and pages. Everything can be set uniquely per page.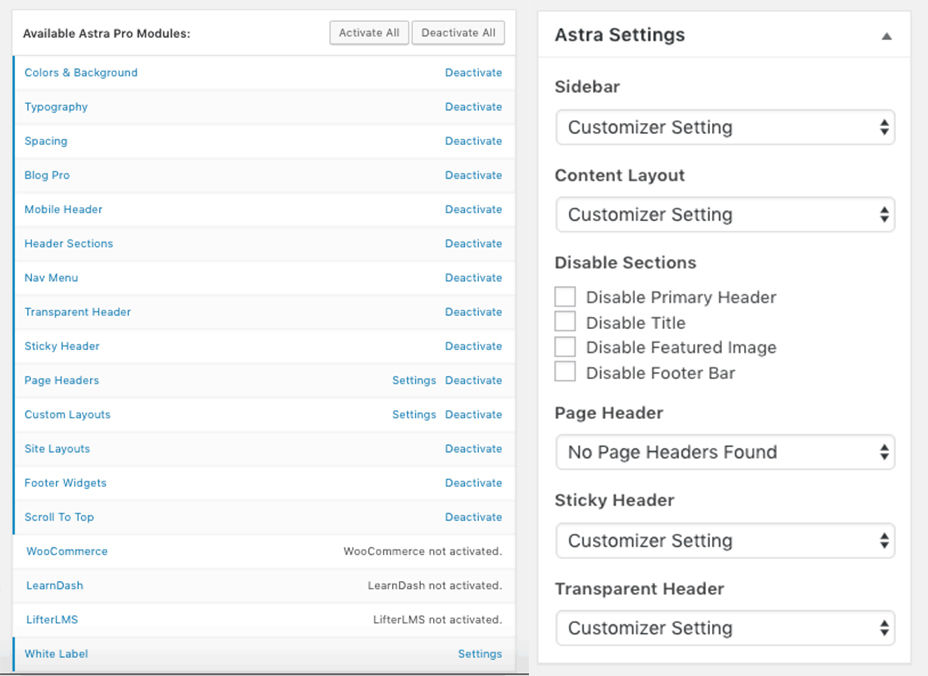 Woocommerce shop in Astra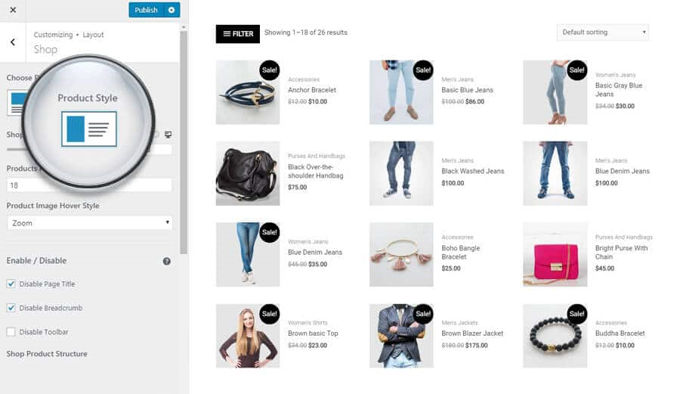 Astra is already prepared to work with the Woocommerce E-commerce plug-in. That is why everything runs very smoothly when you start your shop. There are also ready layouts for shops, which is even easier and works faster. The free version lets you work with a shop menu in the WP-Customizer for the settings of Woocommerce. You will find documentation for it here. The PRO version gives you an extra module panel for even more settings. You will find documentation here.
View the Astra theme
Astra vs Divi themes conclusion
In this Divi vs Astra review we are not going to list all the small details about these themes. You can quickly find the total information on their own websites.
Astra PRO loads very quickly, has a sleek design, and everything works very well. The Elementor page builder works perfectly with Astra PRO, which is highly recommended. Astra is certainly faster than Divi but has fewer options. Fast websites are very popular, but so are sites with a top design. Both themes are more than worth their money, which can also be seen from their ratings. Depending on the project I work with, I use one or the other theme. I personally work with both themes.