The best add-ons for Elementor [2023] 💥


Elementor and certainly Elementor Pro of course already gives you a large number of widgets to work with. Yet this is not enough for many website builders. They would like to see many more widgets or special widgets and the plug-ins below meet these requirements. I'll show you the absolute top here when we talk about the best Elementor add-ons.
Advertisement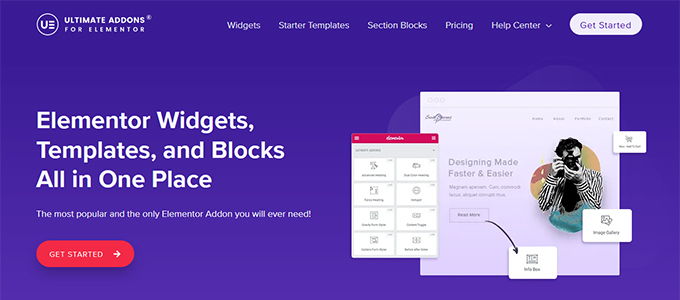 Ultimate add-ons was developed by the creators of the Astra Theme. This is one of the best themes for [2023] and the Elementor add-ons they offer here are also of the highest level. The plugin offers a large number of first class widgets. I will not list or depict them all, but the most notable are: Video Gallery, Mega Menu, Form Styler, Marketing Button, Schema, Business Reviews and Hotspot Tour.
The plug-ins also offers a large number of Templates and effects as an extra, such as snow falling over the page and so on. To my taste, this plugin offers the best Elementor add-ons in their package, although there are more very good plugins. If you are already using the Astra Theme which is installed on more than a million sites, it is of course best to choose this add-on plug-in for compatibility.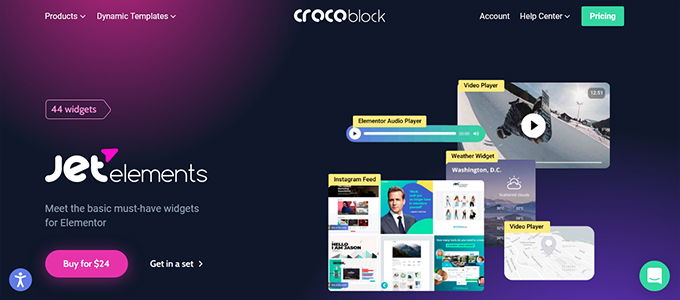 Jet Elements is also certainly one of the best Elementor add-on plugins with 44+ widgets as an extension of Elementor Pro itself. This plug-in was developed by the guys at Crocoblock, an elite plug-in developer for Wordpress operating tig offering great plugins. Again, I'm not going to show or display all the widgets in the package separately, they can be seen on their own site as soon as you click the button below. For me, the most notable widgets in their arsenal are the awesome Woocommerce widgets, Instagram Feed, Mailchimp integration and Team Members.
A special feature of the plug-in is that you can deactivate widgets that you are not using so that they do not use resources. If you like good plugins for Wordpress it is well worth checking their website to see what great plugins this developer has to offer Besides Jet Elements.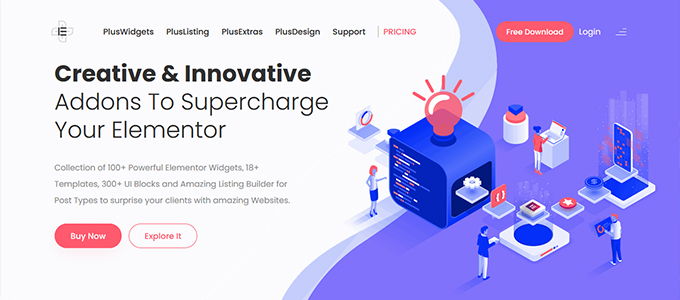 In their own words the largest collection of Elementor widgets in 1 plug-in. I don't know if that's really the case, but The Plus Add-ons is definitely one of the best Elementor Add-ons out there. The plug-ins offers, among other things, beautiful menus including mega menu, beautiful website background options, Galleries and much more. In total I count around 100+ widgets and 18+ templates and other additions, too many to mention all. Click the button below and take a look for yourself what they have to offer.
The Plus Add-ons is very popular among designers and webmasters but can of course be used by anyone who would like to expand their Elementor Widgets. Elementor Pro is great on its own but the plugins in my list give you the possibility to make a work of art from your website.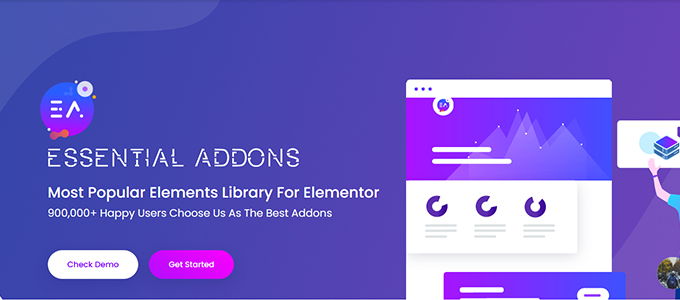 Essential Add-ons is arguably the most popular Elementor Add-in plugin due to the 900,000+ users it has. Essential Add-ons makes it possible to link all your social media accounts to your website. This plugin gives you over 70+ additional widgets in Elementor. With such a number of widgets, it is clear that practically everything has been thought of.
Widgets that stand out to me include: Fancy Text, Post & Content Timelines, Dual Color Heading and Creative Buttons. There are too many to mention. Check them out for yourself on the plugin's site via the button below. For $ 169 you have Essential Add-ons for the rest of your life and you can use it on as many websites as you want, not bad. But prices start from as little as $ 39 in case your budget is a bit smaller.