Avada vs Astra review for [2023] 💥

Avada vs Astra, what is the best theme of the two? We discuss both themes one by one and then draw our conclusion based on our findings. One thing is already certain, both themes attract so much attention that such reviews arise. We are talking about 2 themes in the top 5 of Wordpress themes at the moment anyway.


In this Avada vs Astra review we start with the Astra Theme which does not automatically mean that it would be better. There are only a few themes that were really built to load as fast as possible in a browser, Astra is one of them and probably the fastest loading. The size of the Astra code is only 50kb, very small and everything has been thought to make it lightning fast. Despite that, everything is possible with Astra and it is also built to work with Woocommerce, the best E-commerce system for Wordpress.
Advertisement


However, if one likes to build a beautiful site with all kinds of functions in it, it is necessary to purchase the PRO version. Of course, the free version cannot be compared to a theme like Avada and we discuss the Astra Theme with all PRO features in it. Avada has built in its own page builder, the Fusion Builder. Astra doesn't have this but is built to work perfectly with one of the elite page builders out there like Divi Builder, Elementor and Thrive Architect.
ASTRA PRO PREMIUM WP-THEME
The Astra Theme has now been installed on more than 2.369.964+ websites. The price of Astra PRO is $ 59, a very reasonable amount for such a good theme. While installing the theme, we notice how easy this is with the demo installation. We do a few speed tests and see that the theme actually loads very fast in our browser, even with a large number of modules activated.
The theme easily wins the race for the best rating for Wordpress themes, which of course catches the eye. Everyone is clearly full of praise for this theme and nobody is negative. Check out the image below, 3537 rating and just a few negative ones (that must be haters). Everything else practically 5-stars.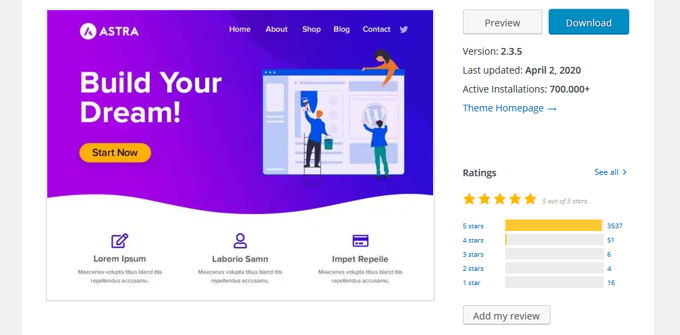 Download here the free version of Astra. The free version can do much less but is just as fast. In case you just want to build a simple site this could just be enough for you and not spend any money.
ASTRA LOADS VERY FAST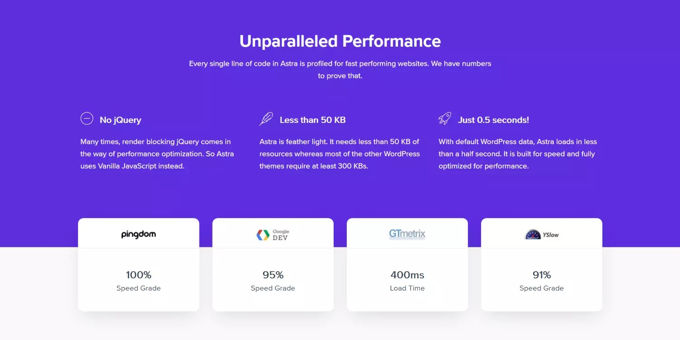 The picture above loads you to see how the 4 best known speed tests evaluate Astra. The 100% Pingdom score means that no other site was faster. Google scores 95%, Y-Slow scores 91%, where GT-Metrix displays the absolute charging time of 0.4 seconds. Take it from me these are insane scores for a WordPress website.
ASTRA IMPORTING DEMOS


With Astra you don't have to start building your site from scratch. Take a head start by installing a demo. The easiest way to do this is by downloading this plug-in. You can now install the demos via your backend. It is also possible to get the demos directly via the Astra website by going to this page.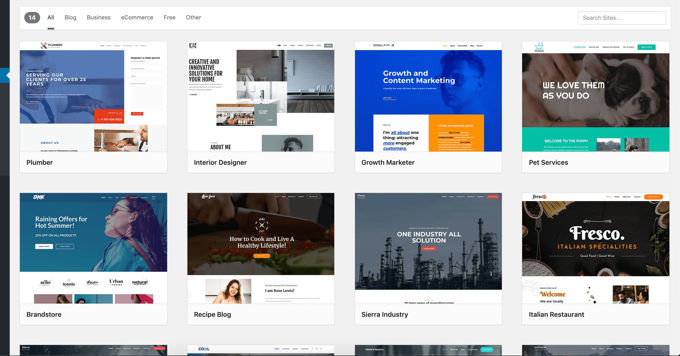 There are several demos for each niche and there are hundreds in total. Not that Astra is unique in this, Avada and other premium themes also let you have such numbers of demos with a theme like Soledad theme with 5000+ demos as an outlier. It is known that the Elementor page builder goes perfectly with Astra, probably recommended if you are going to integrate a page builder.
ASTRA PRO MODULES AND SETTINGS
We have glued the 2 images below together because of their width. On the left you see the module list found in the PRO version. With Astra you can choose which modules are active, the rest is out so that your pages have a minimum of code.
On the right you see the settings as you find them in the margins of your pages and posts. You can determine exactly how it is styled per page and post.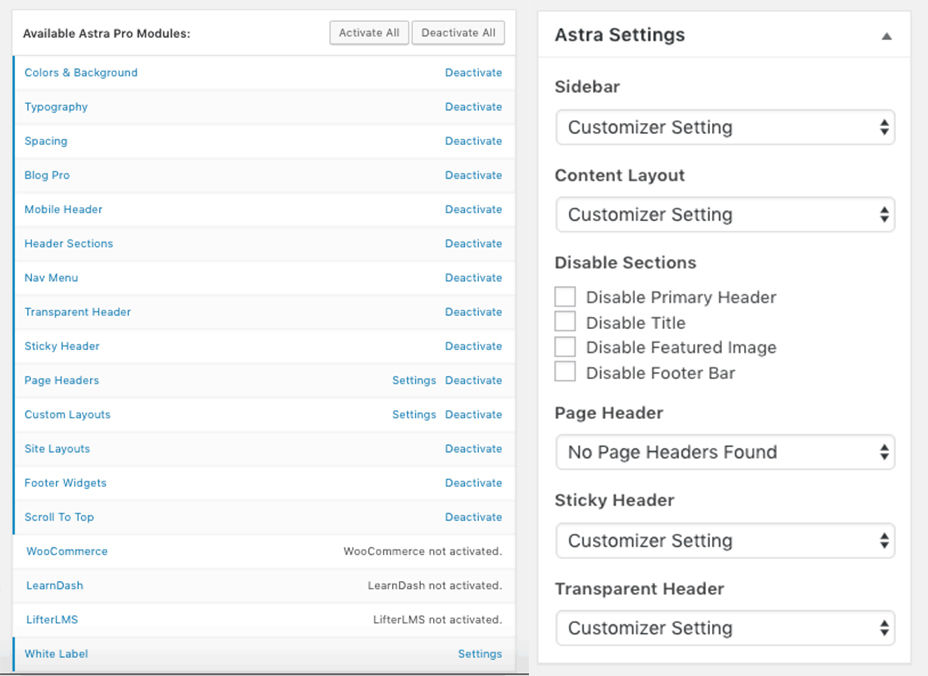 WOOCOMMERCE SHOP IN ASTRA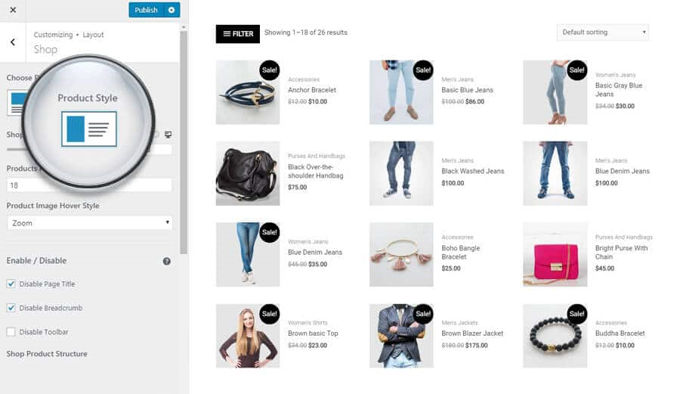 Creating a webshop is very easy with Astra and it all looks great too. No wonder because Astra was built with this purpose in mind, among other things. We use Woocommerce for our shop because Astra is set up for that. The free version offers you a menu in the standard WP-Customizer for the Woocommerce settings. Documentation here. In the PRO version you will find extra settings in the module panel for optimal styling. Documentation here.
ASTRA THEME REVIEW COMPLETION
In this Avada vs Astra review we don't want to bore you with all the little details about both these themes. You can find further information in all scents and colors on their own website, of course.
Our opinion of the Astra PRO Theme is so far that the price is more than correct and the layout is beautiful. Without a page builder it is not a good idea, it works too slow and there are significantly fewer options. So choose one of the elite page builders to integrate into the theme. Based on our article about the best WP page builder you can quickly determine which is most suitable for you.
Explore Astra website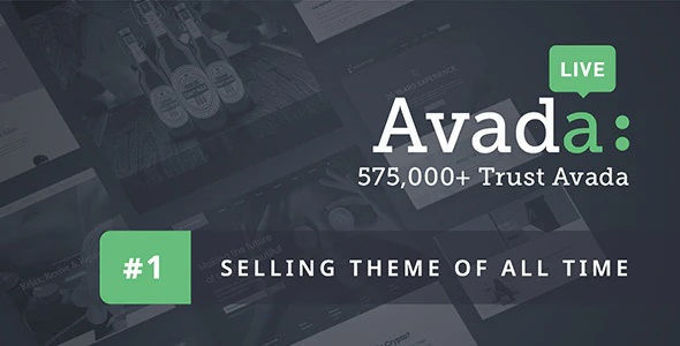 We now continue with the assessment of the well-known Avada Theme. This theme comes standard with a page builder called Fusion Builder. Maybe not the very best page builder out there, but we should definitely score it with 8/10, so of course we can work very well with it. This is an advantage with Avada, it is not necessary to buy a page builder. On the other hand, if you prefer to work with a 10/10 page builder, it is of little use to him as standard.
Avada demo websites
Avada is also one of the leaders in demo design that can be installed with one click. You have the most beautiful demos available and also a lot. Demos abound for every niche, you're sure to find what you're looking for. Avada is a top theme and packed with options, settings and elements. This theme has now been sold more than 858.338+ times for a price of $ 60. This of course already reflects its quality. Every beginner should be expected to create a website with Avada and a very good one. Business, Private or personal does not matter, everything is possible with the Avada Theme.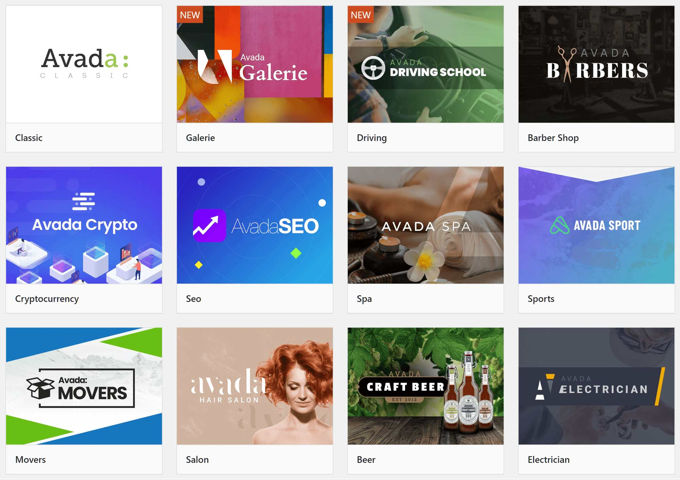 There is a big difference between a demo design (page) and a complete demo site. In Avada you have 60 complete sites from which you could start your work and hundreds of page designs. This is very complete to say the least and also surpasses Astra. During the import you can decide which parts of a demo you download.
The Avada demo material is very complete, supplemented with calendars, forms, sliders, etc. Importing a good demo into your site saves a lot of work. All you do is replace all images, texts, the logo and the rest with your own material or corporate identity. You can easily remove the sections you don't like. Within a few hours you will have something of a website "on paper".
Avada vs Astra: Avada settings
In this Avada vs Astra review we have to say that Avada is one of the most multifunctional themes we have ever tested. Avada is very flexible and easy to adjust. The quality of the designs is very high and settings, options, elements and the like are so extensive that one must look out to maintain an overview. The good thing is that you can manage Avada without any technical knowledge.
Avada vs Astra: Avada portfolios
As with everything in it Avada care has also been taken in the portfolio function. The designs of the portfolios are particularly beautiful and there is a huge choice of different layouts, the number of rows or columns, mosaic, etc. Also, the number of ready-made portfolio styles to choose from is impressive.
Avada theme options: settings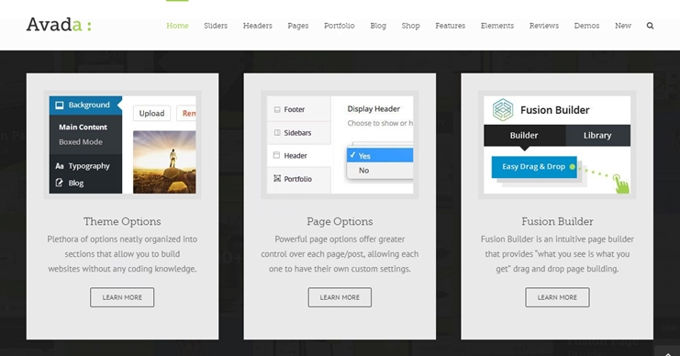 Everything in Avada is easy to understand which makes Avada suitable for everyone from layman to professional web builder. Of course that is also the case with Astra PRO, but let's say that working with Avada is even easier.
Fusion Builder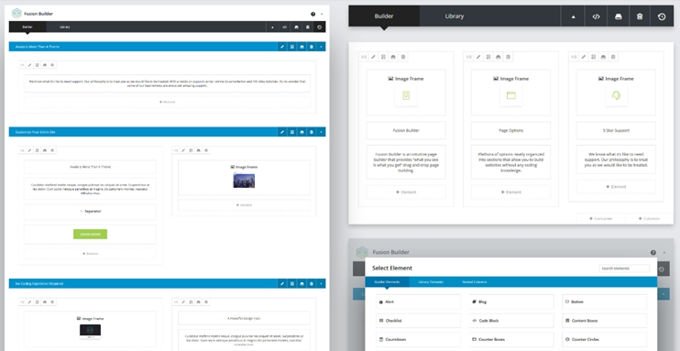 The Avada Fusion Builder is a very good page builder. It is a visually drag & drop page builder with which you can work quickly and accurately. To get a quick impression of this page builder, it is best to watch the video below.
Support and tutorials
At Avada you get a very detailed manual that explains everything in a simple way. Both beginners and experienced web designers will quickly find what they are looking for in this manual. With the purchase of the theme you get six months support. Avada has one of the better support teams and if you need immediate assistance send them a ticket. You will then be helped quickly and expertly explained what to do to solve your problem.
Avada Webshop and Events
The number of online shops is still growing and Avada is a perfect choice to build your webshop. It also works perfectly with Woocommerce, the best shop plugin for WP. The layouts that Avada offers for shops look beautiful and your shop will stand out and work flawlessly.
Build a forum with bb-Press or event website? With Avada it is all possible, the possibilities for this are standard built into Avada. You also do not need a forms plug-in, the forms that you can create with Avada are advanced and look good.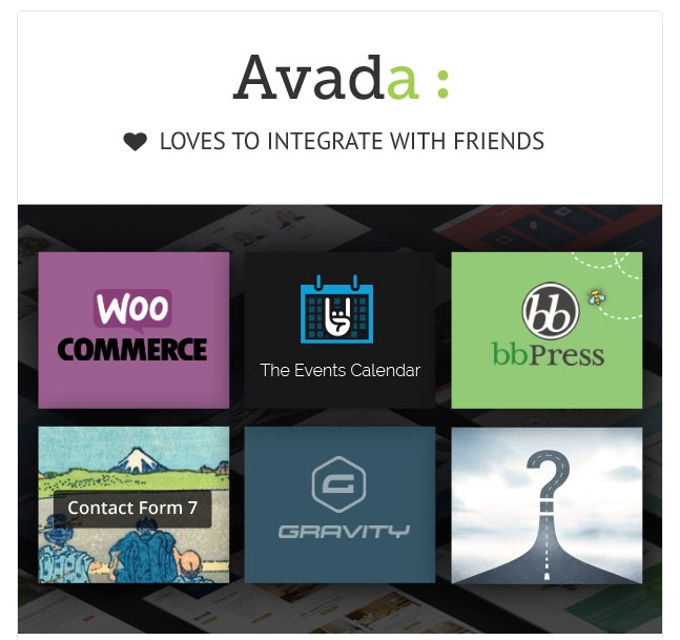 Avada ready for RTL & WPML
Avada has a large number of third party plug-ins so that you do not have to copy them and still have the functionality. For example, building multilingual sites with Avada is a piece of cake, it works perfectly with WPML. WPML is the best professional translation plugin for WP. With WPML you can easily run different languages across different domains and still control everything from 1 CMS. The language changer in Avada or the buttons with language flags looks very neat. In some themes this is always a problem. Avada is also prepared for RTL orientation.
Avada SEO and fast loading time
The Avada team has thought carefully about the SEO happening within Avada and it can compete well with other premium WP themes. In terms of loading time, it is a lot behind Astra which is specialized in this. Avada cooperates with Yoast, so if you want a helper to write SEO texts you can install it. I also use this plugin myself.
AVADA THEME REVIEW: PRICING
The Avada theme costs $ 60, which seems like a great price. The fact is, if you add $ 30, you get the Divi Theme which is significantly better. Avada has a license for only 1 website, you can use Divi on as many sites as you want.
A better alternative is the best-selling theme in the world, the Divi Theme. If we compare prices, we immediately receive support for a year. You not only get a theme, but a membership that includes 86 other premium themes and many plug-ins. If you want to spend a little more money you immediately have a lifetime support there, costs 249 dollars. Sometimes cheaper when they have offers. When in doubt, read my Divi Theme review, or check out the real Divi website right away.
ASTRA VS AVADA: REVIEW FINAL CONCLUSION
First of all, thank you for reading this Avada vs Astra comparison to the end. It has become clear that both themes can be used for any type of website and niche. Astra does not have a page builder, Avada comes with its own page builder, which is not everything because it certainly cannot compete with the top pagebuilders out there. Astra costs $ 41 for 1 website, Avada $ 60. Astra provides support for a year, Avada only for six months. As soon as we talk about several websites, Astra has very good offers, with Avada you pay for every single license. As far as I am concerned, the choice is easy, the Astra theme offers more value for money and in combination with Elementor Pro a pleasure to work with.