Astra vs Go Theme comparison [2021] 💥

Go vs Astra, we are testing these popular themes today. Both themes are available for free on Wordpress.org, but Astra also has a pro version. How do these themes compare with each other with regard to the free version? We also immediately test Astra Pro so that the information for Astra is complete.


We start in this Astra vs Go comparison with the Astra Theme which does not automatically mean it would be better. Let's show what Astra is best suited for. The fact is that 1.653.898+ people have a site with Astra, so there must be something special about it. The strength of Astra is speed, there is only a similar theme in terms of speed and that is Generatepress. The faster your website, the higher in Google, the longer visitors stay on your site and more. Speed is very valuable today. With Astra you are in professional hands in that regard. Webshops must also be fast, which means more turnover. Let's start with that because Astra is built to build beautiful super fast loading shops.
ASTRA WEBSHOPS
Astra is optimized to achieve more conversion for your shop and generate more sales. A shop made with Astra is simply much faster than with any other theme. On the Astra website you can see how this was tested against 50 other top themes. A fast loading webshop is not only appreciated by your visitors but also by Google. This increases your shop in the SERP of Google and this attracts additional visitors. Your visitor numbers and their appreciation therefore increase exponentially.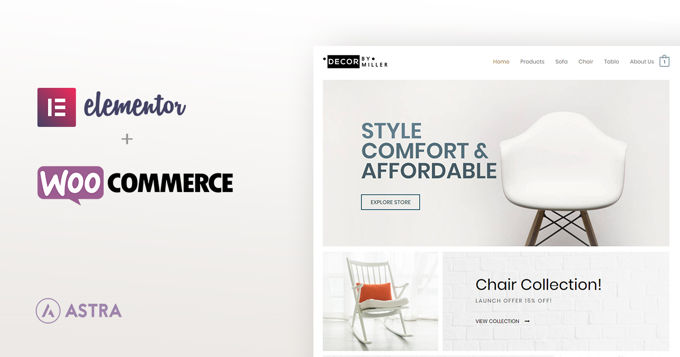 Astra offers great possibilities to style your shop exactly as you want without the need for any technical knowledge. This was unthinkable a few years ago. Ok you can install all existing Woocommerce plugins without worrying about compatibility issues.
Furthermore, Astra offers a range of modern options for shops that will make your webshop a real success such as: Infinite Scroll, Adaptable grid settings, Off-canvas sidebar, Quickview, Dropdown cart and more. You can find more on this right here.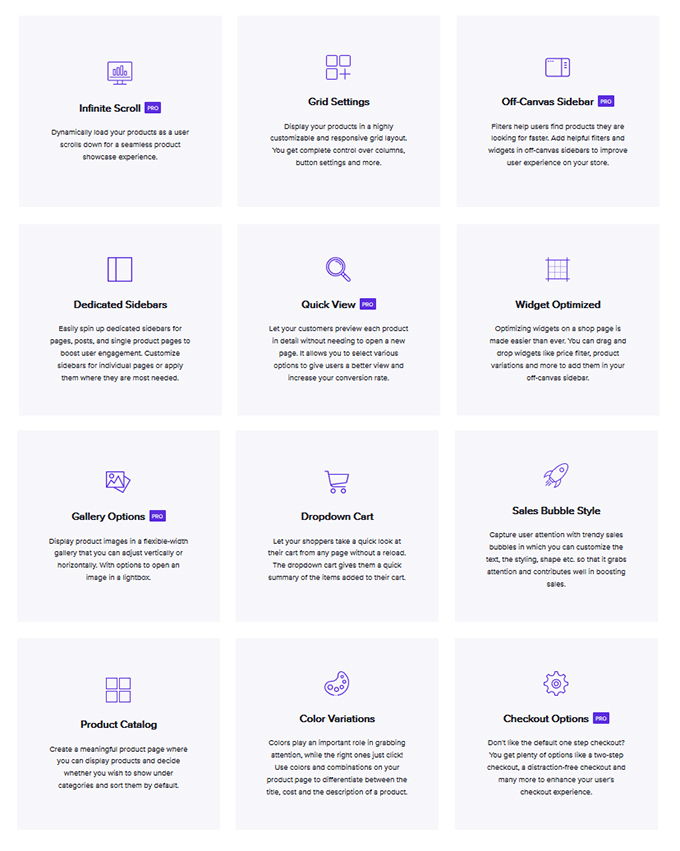 I would also like to say in this Astra review that the theme is not only well responsive, but special attention has been paid to create a perfect design and ease of use for mobile web shops. This in view of the increasing sales via mobile devices, which is likely to exceed 50% next year.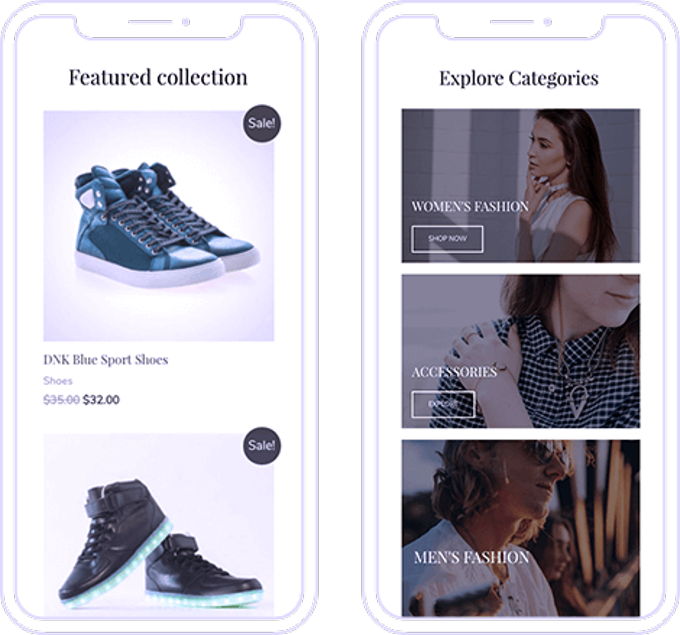 It is also worth mentioning that you can adjust the complete check-out page to your wishes. A poorly constructed checkout page can quickly cost you a percentage of your sales. You see, in the field of e-commerce, the Astra team has thought of everything.
ASTRA PAGEBUILDERS
You can control Astra through its own panel and the Wordpress customizer but the theme is prepared for the use of an elite page builder. Preferably Elementor, although DiviBuilder, Thrive Architect, BeaverBuilder, and WP-Bakery pagebuilder are certainly also good alternatives.
My first choice, Elementor, has a free and a pro version. Perfect is of course AstraPro + ElementorPro, it depends on your budget what is best for you. It doesn't have to cost anything since Astra also has a free version with fewer options than we present here in this Astra Theme review.
ASTRA THEME REVIEW: LOADING TIME
As can be seen below, the Astra theme has unprecedentedly fast loading times. No matter where you run tests, at Google, GtMetrix, Y-Slow or Pingdom, it always scores phenomenally. These are renowned speed tests and as I said earlier, only the theme Generatepress is able to match such results.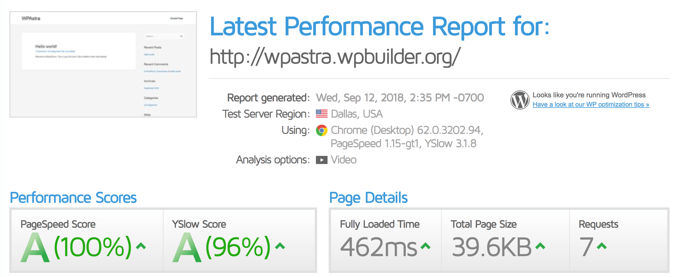 ASTRA DEMO-WEBSITES
Astra gives you access to a library with demo sites or starter websites from which you can start your project. These can be installed with one click via the importer. There are 3 types you can use without a page builder, and demos made with Elementor and BeaverBuilder. Once such a demo has been installed, you can start putting your own logo in it and adapt the design, photos and texts to your wishes. Technical knowledge is not required for this.


ASTRA SCHEMA MARK-UP
Schema are short snippets of information that the search engines would like us to add to our pages so that they have a better idea of what exactly can be found on that page. Doing so will reward you with a better display of your website in search results. Astra automatically adds Schema mark-up to your pages as they show here.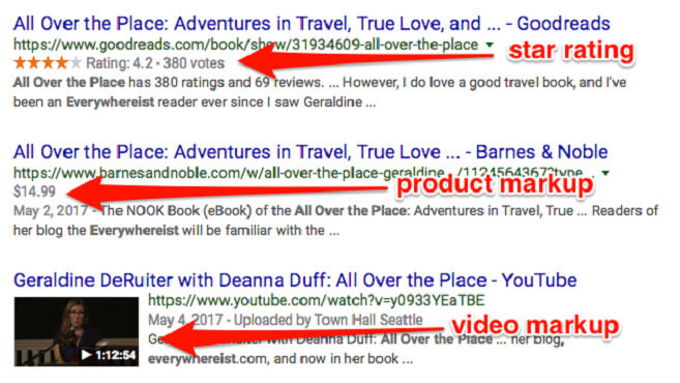 ASTRA HEADERS, FOOTERS, 404
Astra Transparent Headers, Astra Custom Header and Astra Custom Footers are PRO features that allow you to style your complete header and footer however you want without technical knowledge. The same goes for your 404 pages, by the way. You can offer different headers to different user groups in your system.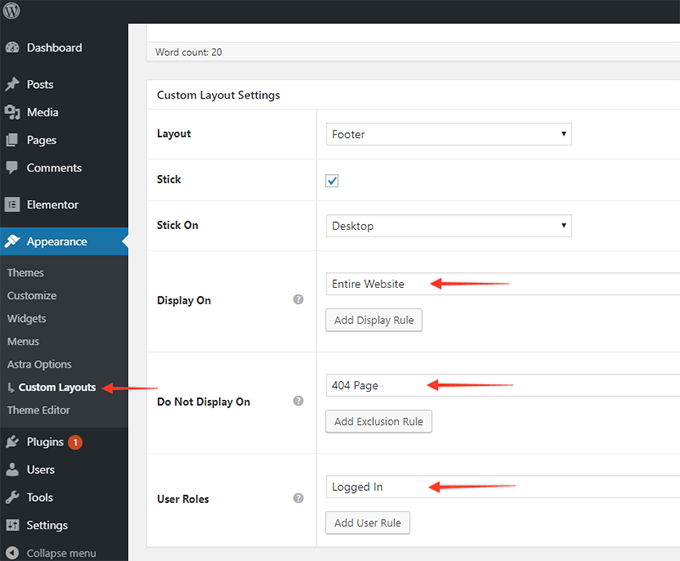 Astra has so much more to offer, but I'm not going to list it all, as announced at the beginning, here you'll find a beautiful overview with all the features that Astra has to offer.
ASTRA THEME REVIEW: MY OPINION
You will agree with me that Astra is a very special theme that stands head and shoulders above most other themes. I am only talking about the PRO version of course because the free version of no theme can compete with the top themes today. I personally work with Astra in combination with Elementor and as a professional designer it is one of my favorite themes together with the Divi Theme which can be used anywhere, anytime. Astra actually has no weaknesses and I can definitely recommend it.
ASTRA THEME REVIEW: PRICING
You can have Astra as of $ 41 for a year, you can build as many sites as you want, that is no money compared to other themes. If you have a little more to spend, you supercharged your Astra with the Mini Agency Bundle for $ 169 a year, probably the best option for businesses, including the Elementor page builder. That is certainly also a good price since most other themes work with licenses that only apply to 1 website, with Astra the number of websites is unlimited. If you add a little more, you immediately have the top package for $ 249 per year with all the great plugins they have. All in all, Astra is definitely recommended and has very interesting deals if you purchase a lifelong package with huge discounts.
Check Astra theme

The Go Theme only has a free version available through Wordpress.org. As a result, this review is somewhat smaller than that of themes that also have a pro version. This does not alter the fact that this theme is very good. It has 80,000+ active installs right now of course. The Go Theme was developed by Godaddy, the world famous hosting company. The theme comes together with the CoBlocks plug-in, also from Godaddy. The theme has unique properties that other themes do not have.
Go theme review: Rating

For starters, remember that Go has only been available to download from Wordpress.org since January 2020. If we check the Go-Theme's rating on Wordpress.org, it's 4.7 out of 5 which is just a really good rating. The Go-Theme has been installed on more than 80,000+ websites, which also gives a good impression of how much people like to work with this theme.
Go theme review: Demos

Like most good Wordpress themes nowadays, the Go-Theme has ready-made demo websites that can be installed with 1 click, the Go-Theme currently offers about 15 of them. For Go + CoBlocks these are the following demos that have their own name: Alder, Ashby, Barista, Bento, Everett, Figure, Keynote and Salt. The nice thing about demos is that you can make a quick start with them. The website is in principle already ready, but still with the wrong photos and texts. So place your logo in it, adjust the texts and photos and you are well on your way to having your own site.
Go theme review: Webshops
With the Go-Theme, the integration of the popular Woocommerce is a piece of cake and the theme is completely prepared for it. There are also a number of stylish minimalistic demos for webshops. On their site you will find these under Go + CoBlocks + WooCommerce called Avenue, Chai, Jane, Philo and Wares. The webshops that are built with this theme have a professional appearance.

Go theme review: Speed

Since Google nowadays honors fast-loading websites with a better SERP (Search Engine Result Page), the themes ensure that they have their loading speed in order and that also applies to the Go-Theme. You can see from the images above that the Go-Theme with a cache plugin performs extremely well in all tests, these are top-loading times.
Go theme review: Customizer

The Go-Theme theme comes standard with the Gutenberg page builder and adds the CoBlocks plugin which make everything work a lot better. That's why I don't think it's necessary to work with a 3rd party page builder. If you want to work with a top page builder, get the Divi Theme, which is of course not free. The complete extensive settings are in the Customizer.
Go theme: CoBlocks installs

CoBlocks is a plugin that currently offers 31 blocks. It also offers rows and columns so that Gutenberg functions practically as a trusted page builder. In the image above you can see that CoBlocks is installed on many more websites (500k+) than the Go-Theme and is therefore also used in many other themes. This is a top plugin.
Go theme review: Conclusion
The Go-Theme is a very good free theme. It offers many demos without paying anything where most themes only do that in the pro version. The use of the CoBlocks plugin is also very practical, although I personally prefer a good pagebuilder. The Go Theme is enough for most people to build a decent website and is easy to work with. If you'd rather spend some money to work with one of the best themes out there, you can do that too.
Astra vs Go conclusion
First of all, thank you for reading this Go vs Astra comparison to the end. Both themes have a lot to offer, but of course the Astra Theme is a separate class in itself and can be compared with few themes. It beats Go on all fronts and we're talking about the free version, let alone the pro version. You can use Astra Pro on as many sites as you want and it costs less than other worse themes. My choice of course falls on the Astra Theme.
Using our link you ALWAYS get 20% off on the Divi Theme!