Ocean-WP vs Debutify comparison [2023] 💥

Ocean-WP is amongst the top 5 themes on Wordpress.org...

Advertisement


In this OceanWP Theme review we discuss the free and premium versions of this beautiful theme. The OceanWP Theme has been installed on 1.000.000+ Wordpress websites and downloaded 2.5 million times. Those are numbers that will stand out. Why is this theme so popular? When looking at OceanWP's rating, it is immediately noticeable that it is also very high. The rating that can be practically rounded to 5/5 as shown in the picture below is of the quality of that of Astra and Generatepress which are also OceanWP's closest competitors.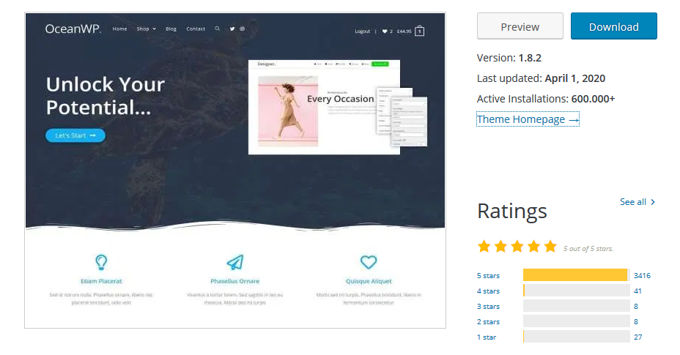 OceanWP: Strengths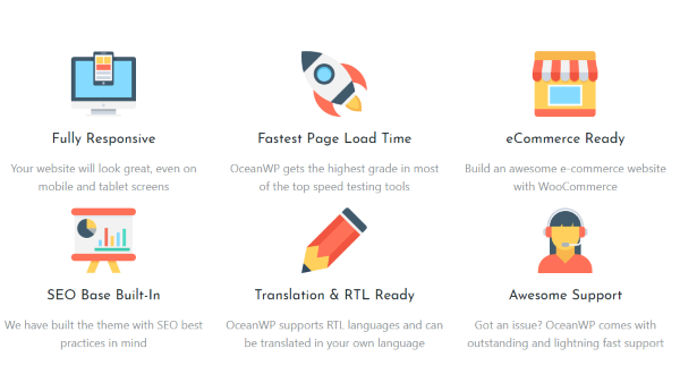 OceanWP Theme review: Speed
The main difference between OceanWP and the 2 aforementioned closest competitors is that OceanWP has put the emphasis more on top design (especially for web shops) and Astra and Generatepress on speed. OceanWP is also built on speed but not as forced as the other 2. The image above shows that OceanWP scores 98%, ie of 100 sites, 2 were faster than OceanWP. It is important to consider for yourself what is more important. A site that loads everything within a second can of course be called top fast and speed is one of the good features of OceanWP which makes it so popular.


OceanWP: Beautiful design
So the design is something that has been given more than enough attention by the OceanWP team and it shows. The theme shows a beautiful design on all devices and the demo websites offered are of very high quality. See photo below.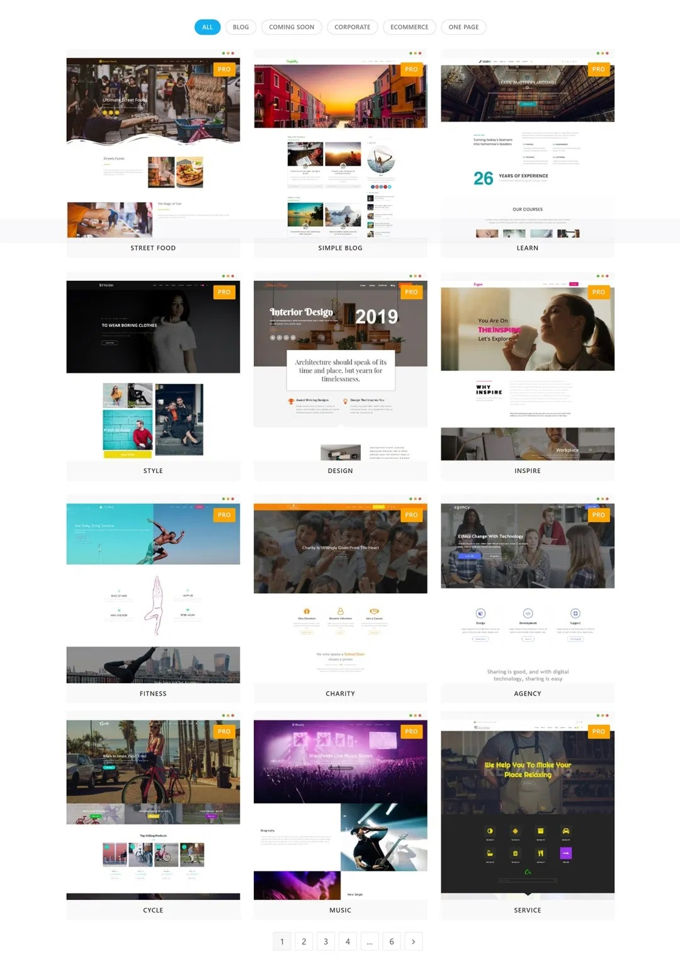 And for Woocommerce...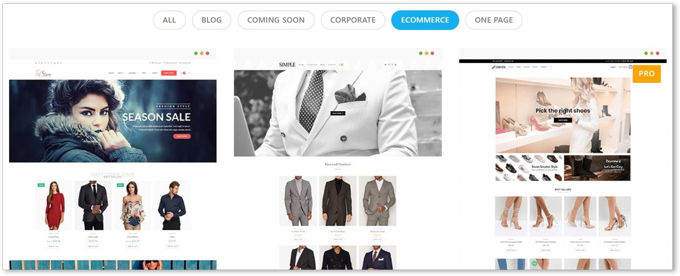 OceanWP: Woocommerce extensions
The OceanWP theme has also been perfected on Woocommerce, the most popular webshop system in the world for Wordpress. Not only for customization of its design, but it offers a host of conversion enhancing gadgets. For example the so-called native cart pop-up. After you put an item in your basket, a pop-up will appear to encourage you to pay. This alone would bring about 8% more conversion. There are a number of Woocommerce modules that you can view on their own site.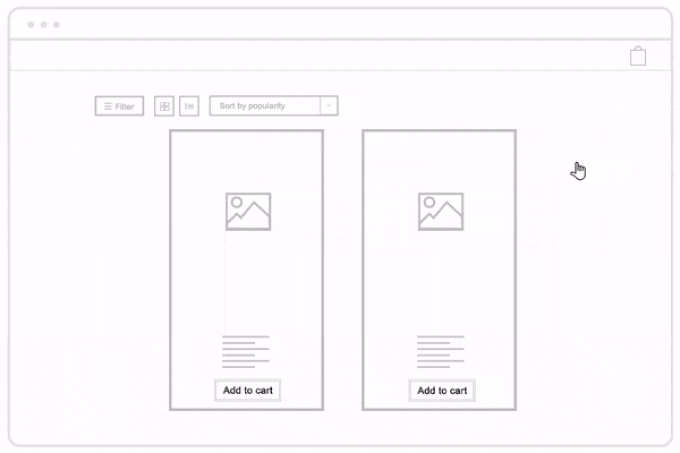 To be fair, we have to admit in this review for OceanWP that the theme is one of the best for creating webshops. If you want to have a perfectly working shop that looks fantastic, OceanWP is your theme.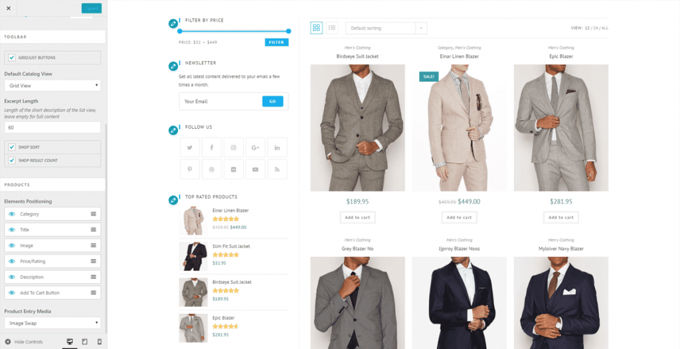 OceanWP: Core extensions
The premium version offers access to all core extensions (see photo below). The possibility to build a full screen site with scroll, the practically mandatory cookie notification, a customizable pop-up login, the removal of the OceanWP label in the footer, beautiful portfolios, the aforementioned Woocommerce extensions, a sticky footer , and hooks (more for professional builders).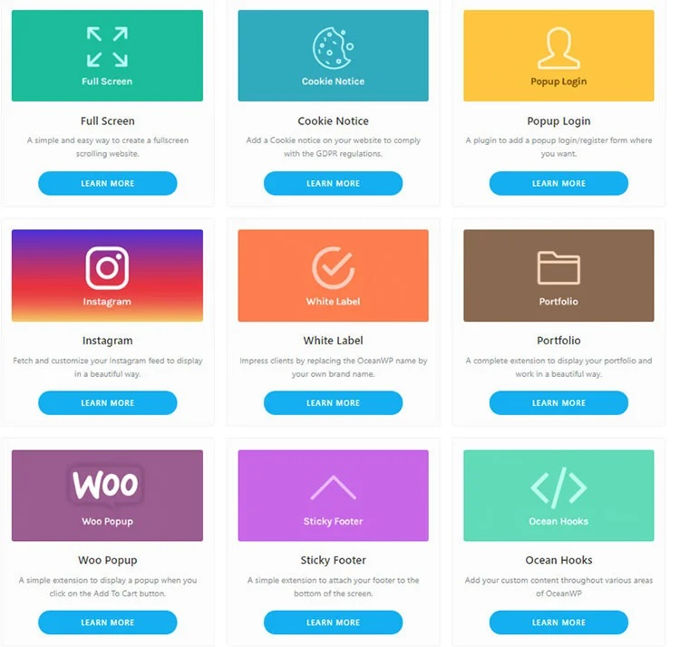 OceanWP review: Video
In the video below from OceanWP itself, you will quickly be made aware of the benefits of the OceanWP theme. The video only lasts 48 seconds.
OceanWP: Pricing
The regular "to-go" premium price is $ 54 for 3 sites. Especially if you are going to use the theme for a shop, this is a very good price. There are practically no better themes for building web shops.


OceanWP theme review: Conclusion
My conclusion is that OceanWP is a fantastic theme that is definitely worth the money. The theme is perfect for web shops, has a great design, is easy to operate and loads very quickly. That's basically all a good theme needs. It just lacks a good page builder to finish it.
OceanWP works perfectly with Elementor, but also with one of the following elite page builders: Divi Builder, BeaverBuilder and Thrive Architect.
Visit OceanWP theme
Debutify is the most outstanding Shopify theme...


In this Debutify Theme review we take a look at the main features of this theme. Of all Shopify themes, Debutify is the theme that attracts by far the most attention and is also the most used. It is presented as the perfect theme to build shops with and is fully optimized for dropshipping. By the way, you can test the Debutify theme for free for 14 days.
DEBUTIFY THEME REVIEW: RATING

In the image above, you can see that users are very satisfied with Debutify. On the most well-known platform for reviews, Trustpilot has a 4.8 out of 5 score. At Capterra it's 4.6 and even a 5 out of 5 when we talk about Google reviews. Why such a good rating?
Debutify is very suitable for novice shop owners and the theme is so well put together that professionals also like to work with it. The theme is conversion-oriented, which means that if you replace your current theme with Debutify, you will most likely get better sales figures.
DEBUTIFY: CONVERSION

Debutify makes every effort to deliver a theme that makes your website successful because that is what it is known for and why it sells so well. The Debutify theme specializes in this and is therefore recommended for anyone who wants to earn more with their shop.
DEBUTIFY THEME REVIEW: DEMOS

The Debutify theme offers a series of beautiful demos that can be installed with 1 click. The choice is very large and no matter what kind of products you sell, you will certainly find a suitable demo.
The nice thing about demos is that you can make a quick start with them. The website is already but with the wrong photos and texts in principle. So place your logo in it, adjust texts and photos and you are well on your way to having your own site.
DEBUTIFY: WEBSHOPS
Since Debutify is a real shopping theme, there are only shopping demos. Debutify is to build a shop with it and nothing else. For blogs and corporate websites it is best to work with Wordpress I think which very good themes has for it.

PRODUCT SLIDER
This type of slider is best used on the homepage, not in the header but somewhere in the middle or at the bottom. This allows you to display many products in limited space. Several of these product sliders can also be used among each other, with products from different categories.

CURRENCY EXCHANGER
For your international customers there is the currency exchanger that easily converts the price from Dollar to Euro or other currencies. Like that, every customer settles in his own currency.

SLIDESHOWS
Use the slideshow function on the homepage or other pages to draw special attention to certain products, news or offers. A lot of websites use slideshows in the header of the homepage, so much that it is the most trusted image for websites.

DEBUTIFY: SPEED

The Debutify theme, like all top themes, is lightning fast when it comes to loading times. The image above shows the results of a speed test at GtMetrix. People no longer have patience and fast loading times are important to keep visitors on the website and to rank well in the Google search results. Debutify uses a checklist for new features in future upgrades and it can be seen that the theme will probably become even faster in the next upgrade.
DEBUTIFY: ELEMENTS (ADD-ONS)

I don't think I know of a theme that has as many add-ons to use in a webshop as Debutify. The theme offers no fewer than 54+ webshop add-ons. See here all the add-ons that Debutify has to offer because I want to fill up this page showing them all.
DEBUTIFY: LATEST NEW FEATURES
NEWSLETTER FORMS
It is now even easier to invite visitors to subscribe to your newsletters. As I said before, these latest new features are basically at the special request of current users of the theme. That in itself is a fantastic feature that you can ask for new functions yourself and Debutify responds to it.

PRODUCT CAROUSEL
Debutify offers multiple options for displaying products in a beautiful way, the latest of which is the product carousel. The image below shows how it can be used very well on the homepage in the header.

PRODUCTS TABS
If a seller wants to provide a lot of information with a product, everything sometimes becomes less clear. This is prevented by using tabs as shown below. This type of tabs has of course been around for 15 years, but it is new in Debutify, which indicates how much this theme can still grow.

DEBUTIFY THEME REVIEW: CONCLUSION
It should be clear that if you want to build a webshop that should be a success, Debutify is one of the best theme choices. The theme is 100% focused on building webshops and if you are going to build a blog or corporate site, I recommend using a different theme. I would immediately switch to Wordpress themes that are better for that task. As for Debutify, it's great for shops, it has all the imaginable features a webshop could wish for, a fantastic design and everything works perfectly.
OCEAN-WP VS DEBUTIFY CONCLUSION
You have come to the end of my Ocean-WP vs Debutify comparison. It does not matter which of these 2 themes you choose for building a webshop, both themes have everything and more that makes making webshops a great success. The themes work with different CMS systems, so if you have a preference for one of these systems, it is best to work with that system. In the case of Wordpress, choose Ocean-WP, for Shopify, choose Debutify. For all types of websites that are not a shop, I clearly prefer Ocean-WP.