Enfold vs Debutify comparison [2023] 💥

Enfold is amongst the top 10 best-selling themes on Themeforest...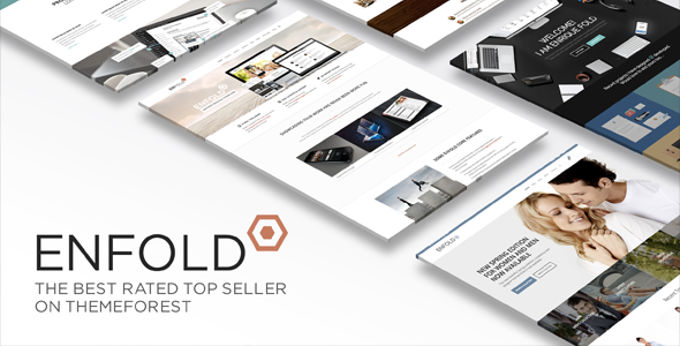 Enfold is said to be the best rated theme on Themeforest. It is difficult to trace without examining all themes, but we will take it from them. The theme's rating is 4.82 out of 5 and 9912 buyers rated it. That is indeed a very high average, although I know that a theme like Astra scores 4.99. It has to be said that the Astra theme is not sold on Themeforest.
Advertisement

The high rating has its reason and the theme is very easy to set up in a minute or two. The Enfold support theme is also very competent and reacts quickly to tickets. Another point is the beautiful layout of the theme on all devices (PC-laptop-tablet). There are many more pluses, but we will discuss them at ease below.
Enfold review (Premium Wordpress Theme)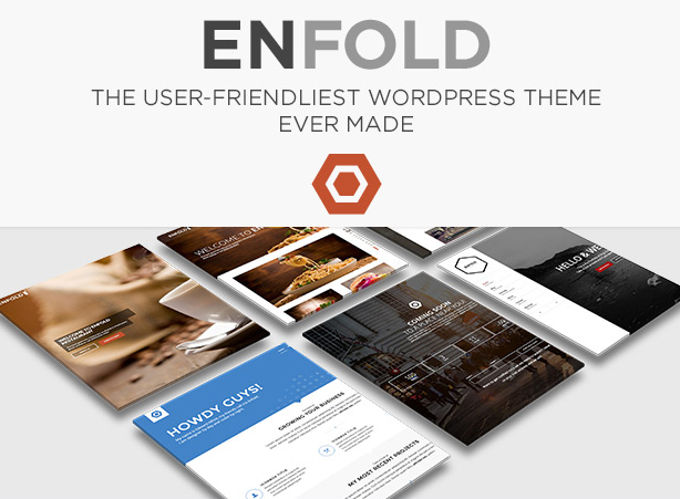 Enfold not only has a great rating but has since been sold over 245.385+ times which is at least equally impressive and another sign of how good this theme should be. The 9-man team of Kriesi from Austria has already developed many themes, but Enfold is their best project.
Enfold Page Builder
As seen below, with Avia, Enfold's own page builder, you can build your pages super fast. There are better page builders but Avia can certainly be there.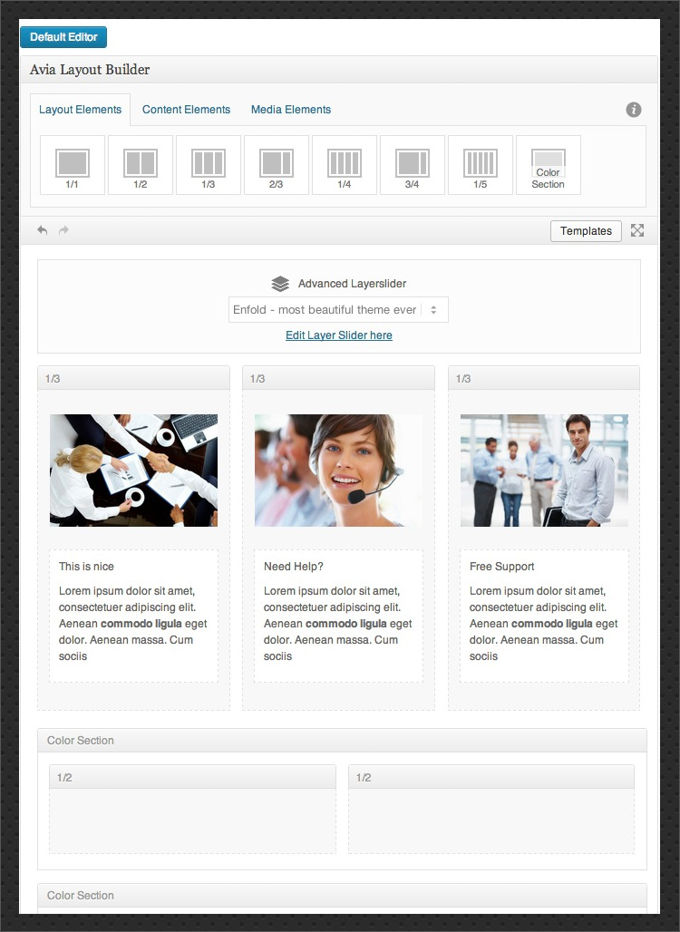 Enfold makes starting your website simple by offering beautiful layouts that can be installed with one click. Enfold gives you a wide choice of dozens of complete designs, multiple demos are available for each niche. Once installed, you will work with the professional page builder to edit the content. Add your own logo, customize photos and texts. This way you can quickly build your own layout.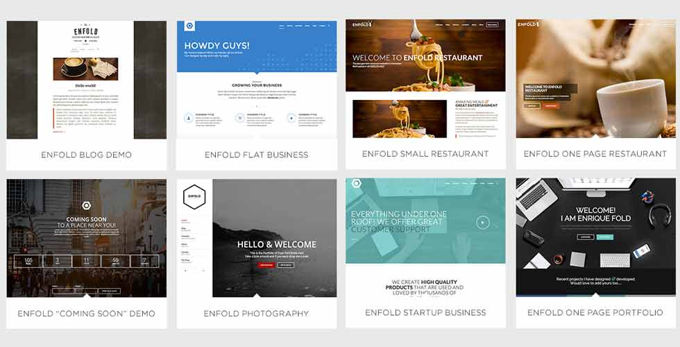 Enfold style-generator
Without any technical knowledge you can develop your own style with the style generator. You start by choosing one of the color combinations, which you can further refine later. In this Enfold theme review, we should definitely mention that Enfold is made for your convenience, as it works flawlessly and smoothly.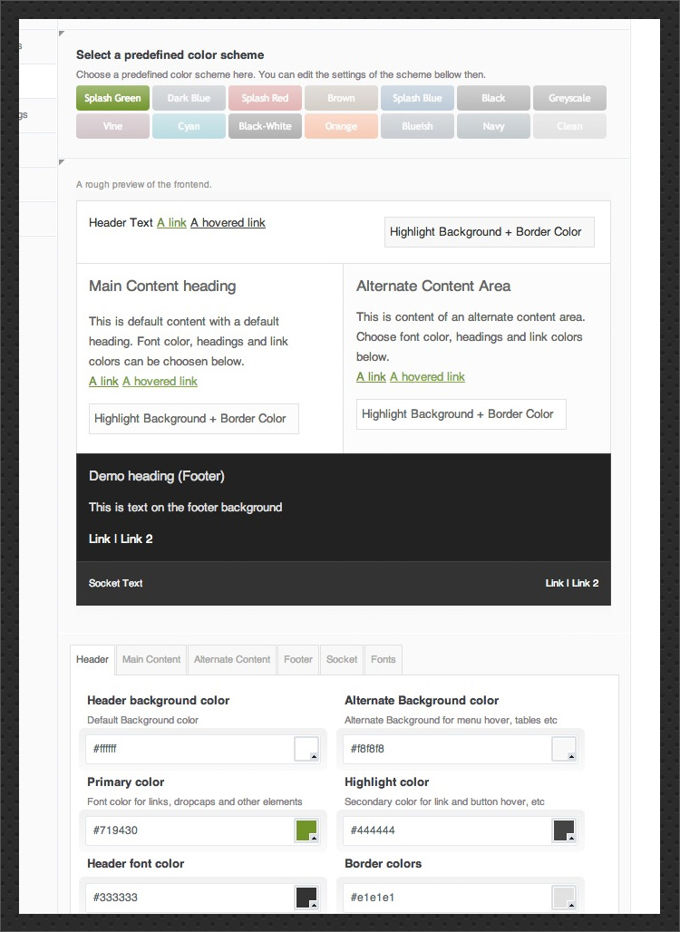 Enfold header styles
Another great example of how easily and quickly you can work is the ease with which you can adjust the header. Choose from multiple beautiful styles with just 1 click.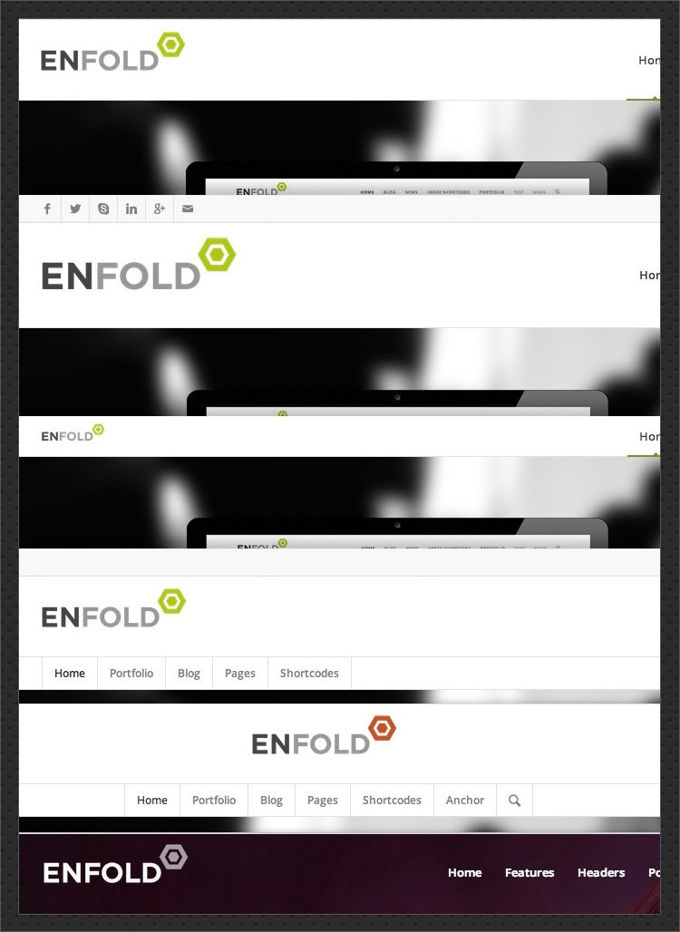 Enfold Webshop
Enfold is prepared for Woocommerce and therefore works perfectly with it. The 1-click demo websites also contain many shop layouts from which you can start your shop. Good to know for people who want to develop a restaurant site is that Enfold works perfectly with WooCommerce bookings. WooCommerce bookings is one of the best plugins out there to optimally process your booking.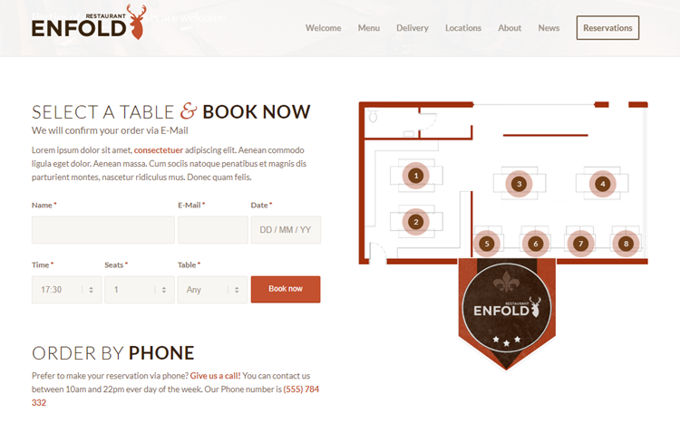 Enfold SEO
Enfold does not want to burden you with a slow loading website and has therefore taken the utmost care to write a clean code. Fast loading websites are simply better visited and people hang around longer. Google also sees which site is fast and which is not, this is again very good for your search results.
Enfold theme review conclusion
You can imagine that much more is possible with Enfold. Therefore, we are not going to bore you with listing every option it has to offer but have limited ourselves to the main features. You can get complete details on Enfold's own site.
Enfold is available for $ 59. That is a standard price for most themes and for Enfold you certainly do not pay too much. The Enfold theme loads fast, you can build any website and shop imaginable with it, the page builder works fast and well, we are talking about a top theme here. If you want to get acquainted with more elite themes, read our article for the best themes of [2023].
Visit Enfold theme
Debutify is the most outstanding Shopify theme...


In this Debutify Theme review we take a look at the main features of this theme. Of all Shopify themes, Debutify is the theme that attracts by far the most attention and is also the most used. It is presented as the perfect theme to build shops with and is fully optimized for dropshipping. By the way, you can test the Debutify theme for free for 14 days.
DEBUTIFY THEME REVIEW: RATING

In the image above, you can see that users are very satisfied with Debutify. On the most well-known platform for reviews, Trustpilot has a 4.8 out of 5 score. At Capterra it's 4.6 and even a 5 out of 5 when we talk about Google reviews. Why such a good rating?
Debutify is very suitable for novice shop owners and the theme is so well put together that professionals also like to work with it. The theme is conversion-oriented, which means that if you replace your current theme with Debutify, you will most likely get better sales figures.
DEBUTIFY: CONVERSION

Debutify makes every effort to deliver a theme that makes your website successful because that is what it is known for and why it sells so well. The Debutify theme specializes in this and is therefore recommended for anyone who wants to earn more with their shop.
DEBUTIFY THEME REVIEW: DEMOS

The Debutify theme offers a series of beautiful demos that can be installed with 1 click. The choice is very large and no matter what kind of products you sell, you will certainly find a suitable demo.
The nice thing about demos is that you can make a quick start with them. The website is already but with the wrong photos and texts in principle. So place your logo in it, adjust texts and photos and you are well on your way to having your own site.
DEBUTIFY: WEBSHOPS
Since Debutify is a real shopping theme, there are only shopping demos. Debutify is to build a shop with it and nothing else. For blogs and corporate websites it is best to work with Wordpress I think which very good themes has for it.

PRODUCT SLIDER
This type of slider is best used on the homepage, not in the header but somewhere in the middle or at the bottom. This allows you to display many products in limited space. Several of these product sliders can also be used among each other, with products from different categories.

CURRENCY EXCHANGER
For your international customers there is the currency exchanger that easily converts the price from Dollar to Euro or other currencies. Like that, every customer settles in his own currency.

SLIDESHOWS
Use the slideshow function on the homepage or other pages to draw special attention to certain products, news or offers. A lot of websites use slideshows in the header of the homepage, so much that it is the most trusted image for websites.

DEBUTIFY: SPEED

The Debutify theme, like all top themes, is lightning fast when it comes to loading times. The image above shows the results of a speed test at GtMetrix. People no longer have patience and fast loading times are important to keep visitors on the website and to rank well in the Google search results. Debutify uses a checklist for new features in future upgrades and it can be seen that the theme will probably become even faster in the next upgrade.
DEBUTIFY: ELEMENTS (ADD-ONS)

I don't think I know of a theme that has as many add-ons to use in a webshop as Debutify. The theme offers no fewer than 54+ webshop add-ons. See here all the add-ons that Debutify has to offer because I want to fill up this page showing them all.
DEBUTIFY: LATEST NEW FEATURES
NEWSLETTER FORMS
It is now even easier to invite visitors to subscribe to your newsletters. As I said before, these latest new features are basically at the special request of current users of the theme. That in itself is a fantastic feature that you can ask for new functions yourself and Debutify responds to it.

PRODUCT CAROUSEL
Debutify offers multiple options for displaying products in a beautiful way, the latest of which is the product carousel. The image below shows how it can be used very well on the homepage in the header.

PRODUCTS TABS
If a seller wants to provide a lot of information with a product, everything sometimes becomes less clear. This is prevented by using tabs as shown below. This type of tabs has of course been around for 15 years, but it is new in Debutify, which indicates how much this theme can still grow.

DEBUTIFY THEME REVIEW: CONCLUSION
It should be clear that if you want to build a webshop that should be a success, Debutify is one of the best theme choices. The theme is 100% focused on building webshops and if you are going to build a blog or corporate site, I recommend using a different theme. I would immediately switch to Wordpress themes that are better for that task. As for Debutify, it's great for shops, it has all the imaginable features a webshop could wish for, a fantastic design and everything works perfectly.
ENFOLD VS DEBUTIFY CONCLUSION
You have come to the end of my Enfold vs Debutify comparison. Enfold only has a paid version, so for Debutify I'm also talking about the full version with all add-ons. It does not matter which of these 2 themes you choose for building a webshop, both themes have everything and more that makes making webshops a great success. The themes work with different CMS systems, so if you have a preference for one of these systems, it is best to work with that system. In the case of Wordpress, choose Enfold, for Shopify, choose Debutify. For all types of websites that are not a shop, I clearly prefer Enfold.
Advertisement